Tony Khan Talks About Picture that Spoils AEW Full Gear Card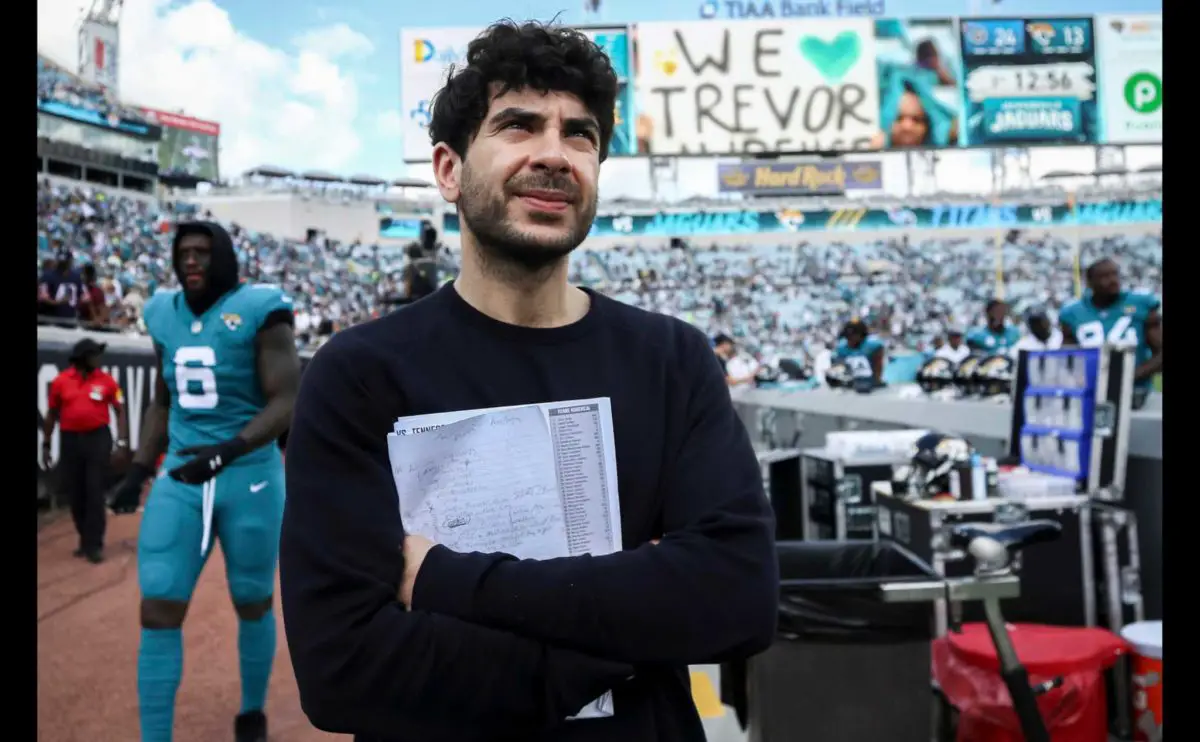 On October 13, a picture of Tony Khan surfaced online which is from the Jacksonville Jaguars game. In this picture, Tony Khan is holding a notepad, and when the fans zoomed into it, they get to know it is a speculated card of this year's AEW Full Gear. 
From this image, the fans were able to guess the match-up between Kenny Omega vs Hangman Adam Page, MJF vs Darby Allin, Jade vs Rosa, and there's the name of Adam Cole on this list as well. 
Recently on Busted Open Radio, Tony Khan addressed this image that leaked the AEW Full Gear match card. AEW President stated that he is pretty amazed by the fact that people noticed his notepad so closely. He didn't think the photographer would capture the small writing that he had written. 
However, he finds it funny that people began to assume things right after seeing it. He sarcastically agrees that it is an AEW Full Gear match card. He reveals that at that time, he was playing around with different ideas. The picture will create more speculation and in the end, the fans will have more questions than answers. 
Only the main event of AEW Full Gear has been confirmed so far which will be an AEW World Championship match between Kenny Omega and Hangman Adam Page.