Daniel Bryan Sets Up Royal Rumble Rematch Against The Fiend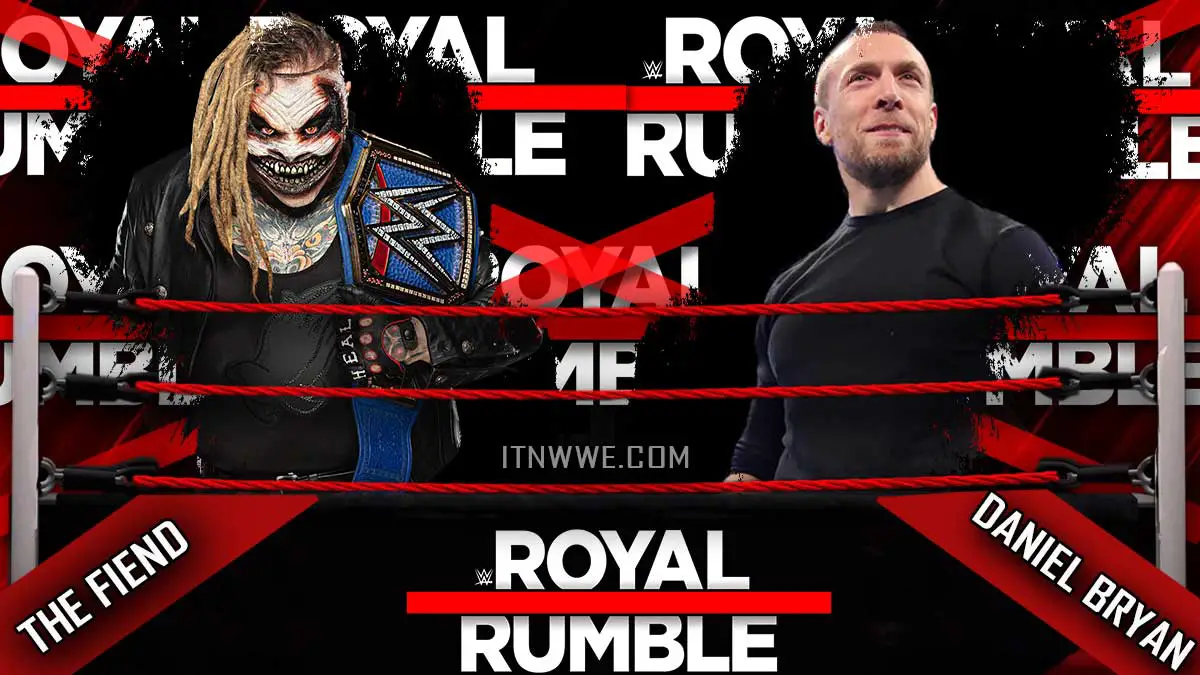 Daniel Bryan has become the new #1 contender to face WWE Universal Champion The Fiend Bray Wyatt at WWE Royal Rumble 2020 show.
Daniel Bryan, The Miz & King Baron Corbin were supposed to face-off in a triple threat #1 contender match at SmackDown this week. After Bryan entered for the match in the opening segment, King Corbin cut a promo from the top of his caravan. As Corbin was about to enter the ring for his match, Roman Reign's music hit.
This startled Corbin's servents and they dropped the caravan. Roman then appeared from the crowd and attacked Corbin, throwing him around the ringside. After the beatdown, Corbin refused to take part in the match and asked to postpone it for a later date. However, WWE then changed the match to a one-on-one contest between the Miz and Bryan.
They started the match near the end of the first hour and were barely warming up when Corbin's servent attacked them to cause a double disqualification. Corbin then cut a promo backstage, telling us that there will be no #1 contender match without him. The interviewer then informed her that Roman Reigns was escorted out of the building, after which Corbin agreed to go ahead with the match.
The three contenders once again started came out for the match at the main event of the show. But once again, the match was interrupted when Dolph Ziggler came out to help Corbin. Roman Reigns also attacked Corbin, taking him out of the arena during his brawl.
The triple threat match continued with Bryan and Miz only. Miz had the control for a larger part during their battle as he worked Bryan's knees. However, it was Bryan who turned the tables with the Yes Lock and forced Miz to tap out.
The storyline between Bryan and The Fiend originally started before Survivor Series when the Fiend attacked Bryan backstage. After this, Bryan accepted Fiend's challenge for the Survivor Series title match, coming out on the losing side.
On the post-Survivor Series SmackDown, Bryan started embracing the Yes! movement once again. But he was dragged into the ring by the Fiend, who also ripped off his hair and beard. Bryan then went off-screen for the next two weeks before returning at WWE TLC to attack Bray Wyatt. Last week at SmackDown, all three of Bryan, Miz, and Corbin expressed their intention of facing the Fiend at Royal Rumble which led to the #1 contender match this week.