Braun Strowman vs Bray Wyatt Confirmed for Money in the Bank 2020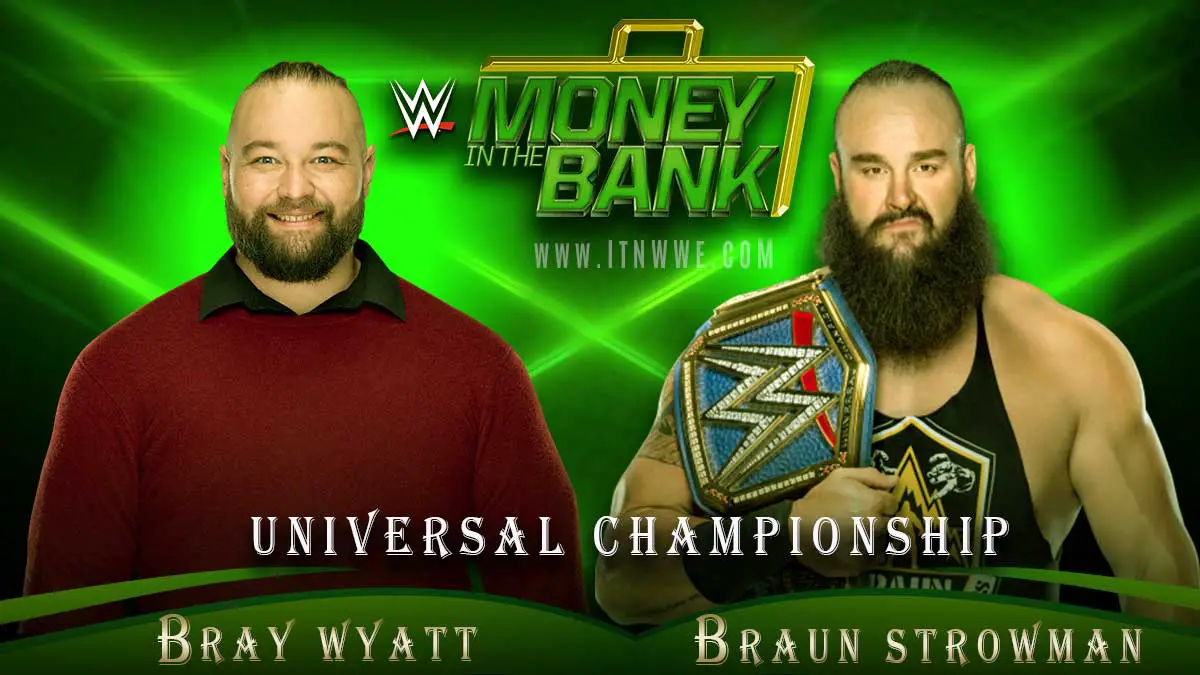 WWE has confirmed the WWE Universal Championship match between Braun Strowman and Bray Wyatt for WWE Money in the Bank 2020 PPV.
Last week, Braun Strowman completed his firs title defense successfully against Shinsuke Nakamura at SmackDown. After that match, Bray Wyatt appeared on the screen from Firefly Fun House. After recalling the history between them and how Strowman betrayed him during his Wyatt Family days, Wyatt announced his intentions to go after Universal Championship.
Strowman refused to play into Wyatt's mind games and accepted the challenge. At the start of SmackDown this week, the commentators confirmed that Strowman will defend the Universal Championship against Bray Wyatt at WWE's next PPV.
Strowman was a guest on A Moment of Bliss segment this week on SmackDown. After some discussion with the host over the announced match, Strowman found a gift placed in the corner of the ring. Thinking that it is from Alexa Bliss, Strowman picked it up. However, Bliss denied that she has anything to do with it.
As Strowman unwrapped the box, it had the Strowman's black sheep mask from his days in Wyatt Family stable. In next few seconds, the screen started flashing and Strowman's man picture with sheep mask was left on the screen.
Braun Strowman earlier won the WWE Universal Championship from Goldberg at WrestleMania. Goldberg himself won the title from The Fiend Bray Wyatt at WWE Super ShowDown in February this year.