WrestleMania 38: Steve Austin Beats Kevin Owens in Battle of Stunners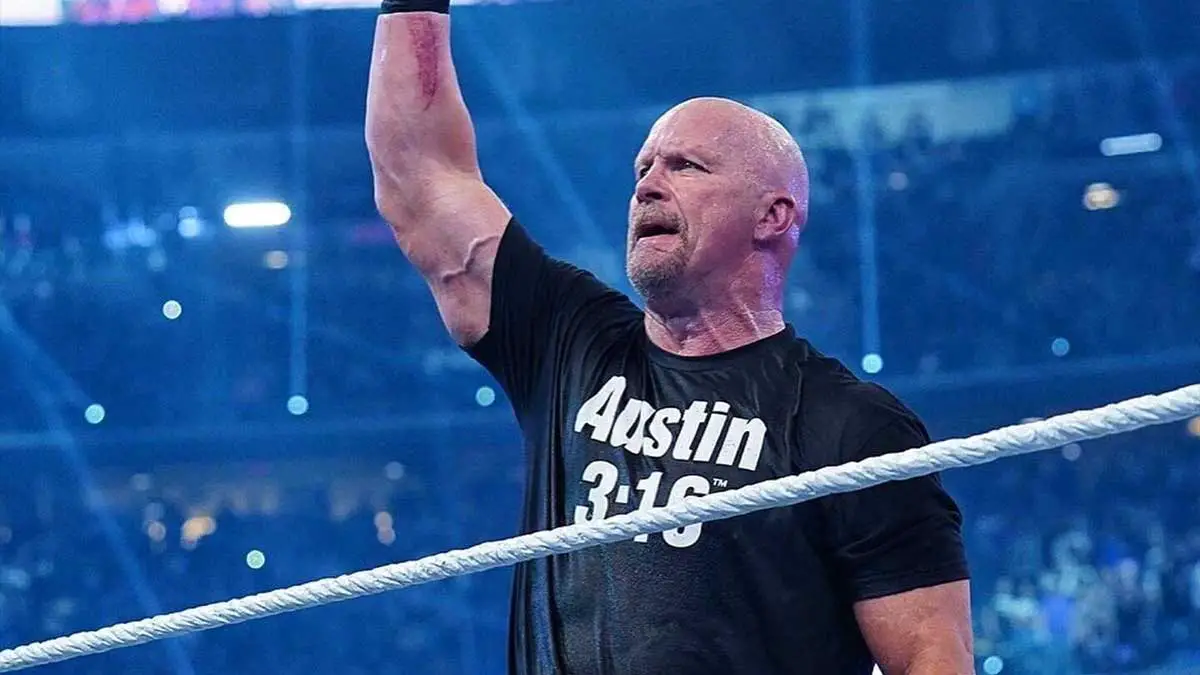 Stone Cold Steve Austin made a triumphant return at WWE WrestleMania 38 against Kevin Owens in the No Holds Barred match.
Kevin Owens has been trash-talking the state of Texas, where WrestleMania is held this year, since Royal Rumble. He later called out Steve Austin to appear in the Kevin Owens show at WrestleMania 38. Austin accepted his invitation and appeared at the event last night.
Owens continued to talk trash about Texas and Austin in the main event segment at night 1 of WrestleMania 38 before he went on to reveal the real reason he asked Austin to come to his show. Owens challenged him for a No Holds Barred match right away and taunted that he knows Austin's body could not take it. Owens also told Austin that if he does want a fight, he should get his a** back to his ranch.
After mulling a bit, Austin replied that his first match in his career came in Texas, so, he would want that his last match would also come in Texas itself. As the crowd gave him a "Hell Yeah!," Austin agreed for the match.
Austin and Owens brawled through the crowd, at the ringside and on the stage. Austin whipped Owens into a table in the starting minutes. Owens later hit Austin with a suplex in the crowd. Austin also hit a couple of suplexes on the stage after taking Owens there with his ATV. As Austin brought back Owens to the ring, Owens caught him with a stunner only for Austin to kick out of the pin.
Austin then ducked a chair shot which bounced off the ropes and hit back at Owens himself. He followed with a stunner to get the pinfall. Stone Cold then smashed and drank some beers before hitting another stunner to Owens. Owens was carried to the back by Texas State Troopers.
The beer bash continued even after this and Austin brought the commentator Byron Saxton into the ring for some before hitting him with a stunner also. He also brought in his brother for some celebration in the ring.
Tune in for the latest news and updates from WWE WrestleMania 38.