Steve Austin Accepts Kevin Owens' Invite for WWE WrestleMania 38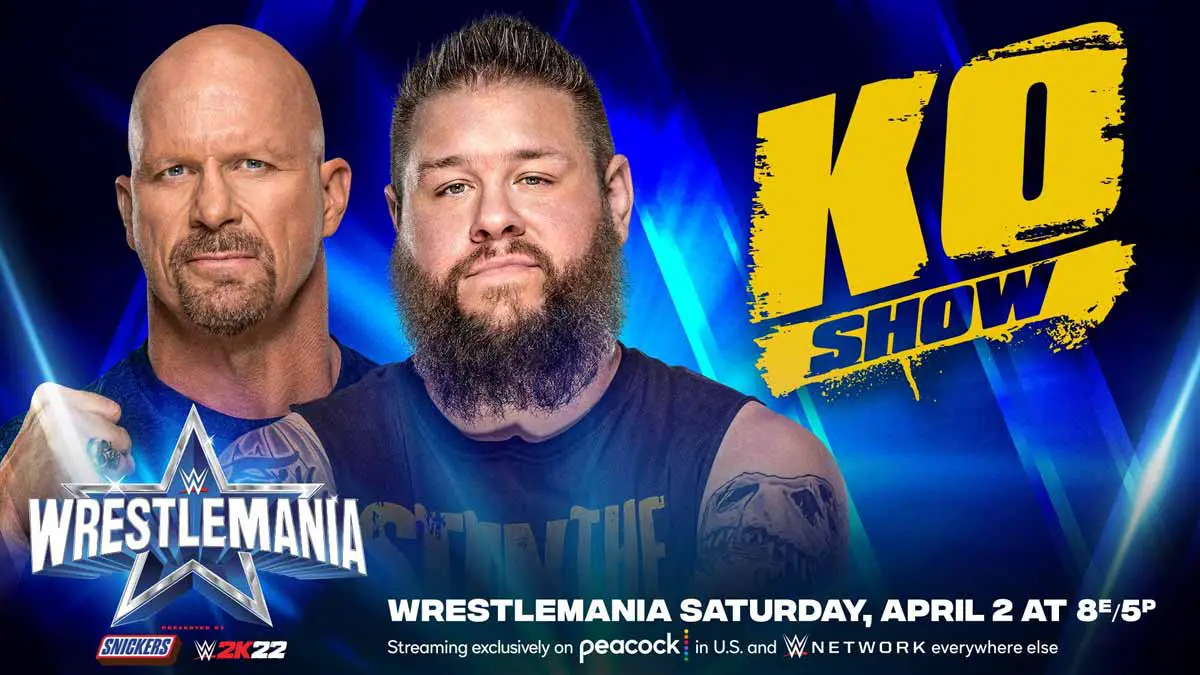 WWE Hall of Famer Stone Cold Steve Austin will be at AT&T Stadium at WrestleMania 38 in his home state of Texas.
Kevin Owens had invited Austin to The Kevin Owens Show on Night 1 of WrestleMania this year. This came after Owens felt he has no chance of getting on the WrestleMania card this year. Austin has agreed to Owens' invitation.
This was confirmed by a video posted by WWE on social media featuring Austin cutting a pre-recorded promo. Austin said,
19 years ago, I wrestled my last match in WWE. After 3 rockbottoms, 1-2-3-I lost the match. For 19 years, I have to live with that defeat knowing my time was up. Kevin Owens, I want to thank you waking something up deep inside me that I kept buried for 19 years. Ever since you started running the mili mouth of yours talking about the Great State of Texas, you got my attention. Why would you want to do that, Kevin? I could think of two reasons. 1- You are one dumb son of a bitch. And 2- You are fixing to get your a** kicked by Stone Cold Steve Austin. Whether you want to call it The KO Show, a fight, a match, a brawl or whatever. I will gaurantee you this. In Dallas, Texas, where I started my career, at WrestleMania, Stone Cold Steve Austin will open one last can of whoopa** on you, Kevin Owens. And that's the bottom line because Stone Cold said so.
Kevin Owens had been trash-talking the state of Texas and took shots at several WWE Legends coming from the state like JBL, Booker T, Shawn Michaels and others. After Owens lost his chance to win the WWE title before Elimination Chamber, he believed that his last chance to feature on the WrestleMania card was to win the RAW Tag Team Titles with Seth Rollins.
That possibility also ended after they lost the title match on RAW last night. After the match, Owens immediately started to plan his next move. He cut a promo taking shots at Stone Cold and called him out to come to the KO Show at WrestleMania 38. He also said he would give him a Stunner and pour some milk on him.
Now, that Steve Austin has accepted his invite, except fireworks at WrestleMania 38. This will be Austin's first appearance at WrestleMania 32 in 2016, which also took place at AT&T Stadium. Austin went on to hit New Day's Xavier Woods with a Stunner.
Keep tuned in for more news and updates from WWE.