Officials Concerned That SmackDown's Women Championship Might Miss SummerSlam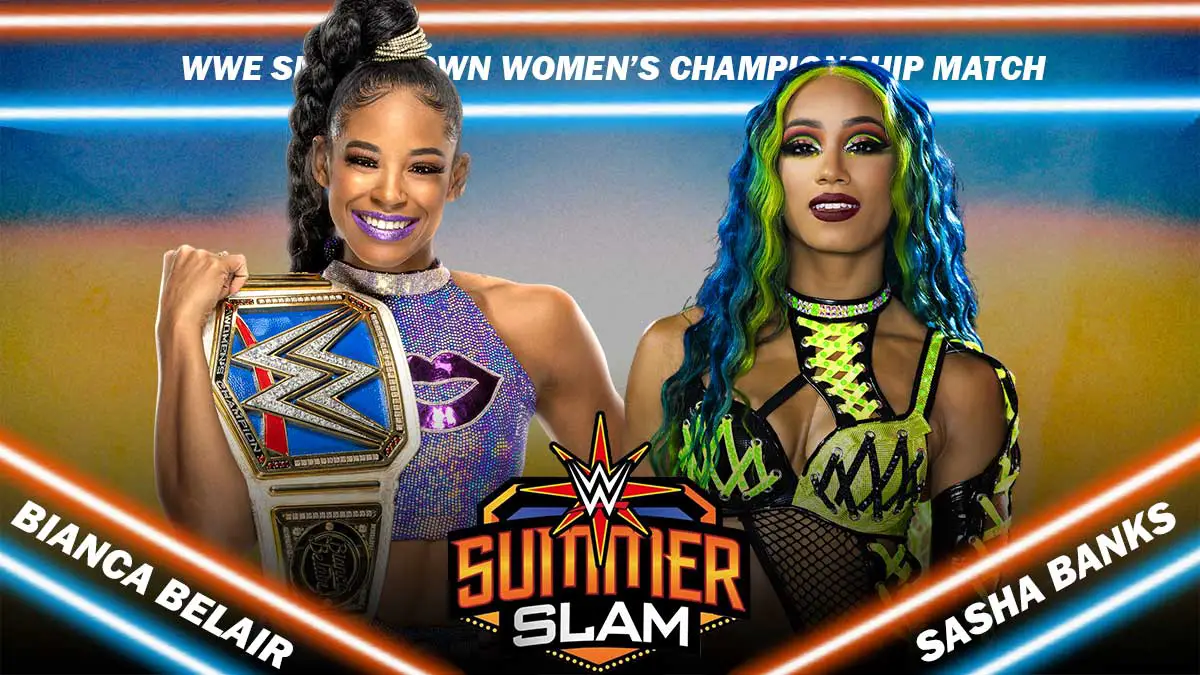 WWE officials are concerned that Sasha Banks Vs. Bianca Belair, SmackDown's Women's Championship match might not take place at the biggest party of the summer.
It was announced that Bianca Belair Vs. Sasha Banks was going to miss WWE's live event. They explained its reason to be "unforeseen circumstances." Not only that but they missed the live event in Columbia, SC as well. 
When Banks and Belair missed these two non-televised live events, concerns began to rise backstage. PWinsider also reported that within WWE there are several concerns that Sasha Banks and Bianca Belair might not compete at SummerSlam for the SamckDown's women's championship.
It is yet to be revealed why these superstars missed the live events as both of them appeared on Friday Night SmackDown. They had a contract signing segment in which Banks brought Carmella and Zelina Vega to attack Bianca. This segment ended with Belair taping out on the top of the table and Sasha Banks raising the title. 
For some reason, Zelina Vega and Carmella also didn't appear at the live events. The past weekend Belair was with her family and working on her new gear which she might wear at SummerSlam. 
WWE will likely confirm the fate of SamckDown's women's championship match at the upcoming episode of SmackDown which will be the last one before SummerSlam.