SmackDown Preview for Tonight 18 Sept: Samoan Street Fight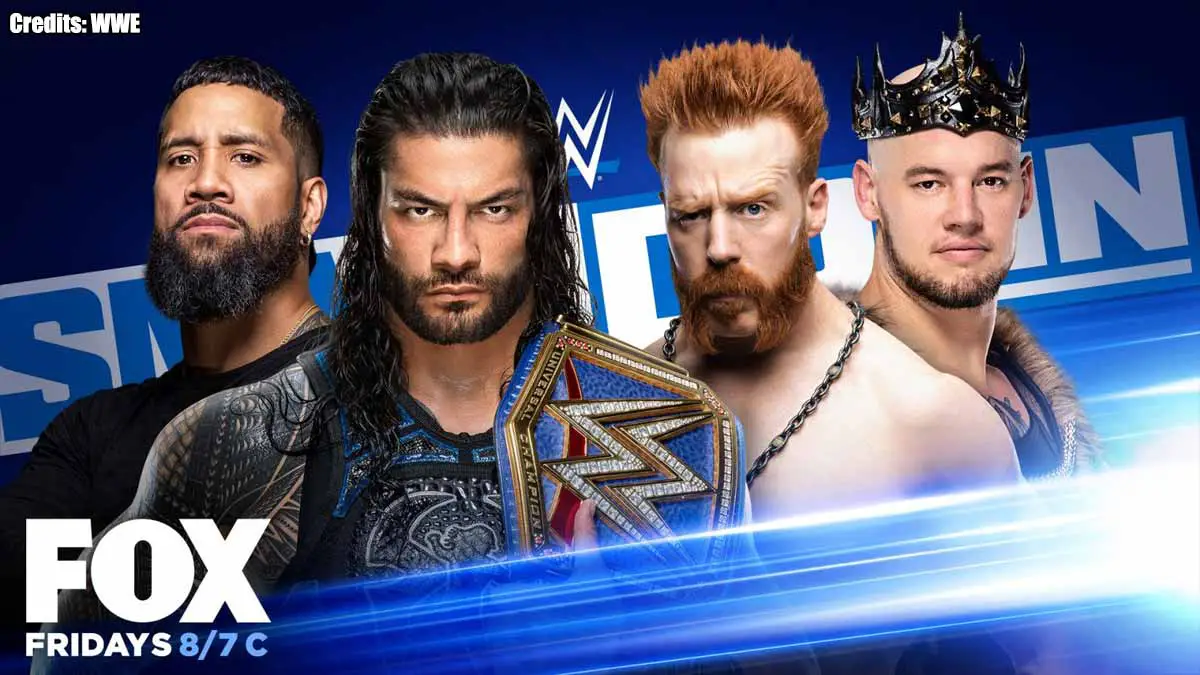 Catch the preview for the WWE Friday SmackDown episode from tonight 18 September 2020 featuring Samoan Street Fight, A Moment of Bliss, Sasha Banks's address, and more buildup towards Clash of Champions PPV.
Roman Reigns & Jey Uso vs King Corbin & Sheamus – Samoan Street Fight
Last week, Roman Reigns came in at the last minute and snatched the victory against Corbin and Sheamus after Jey Uso did all the work. This week, the teams will once again face-off but this time, it will be Samoan Street Fight. Much like a tornado tag match with No Holds Barred Rules.
It will probably be another win for Reigns and Uso. But, will things become tenser between the cousins? Or everything will continue to be hush-hush till Clash of Champions?
Sasha Banks To Address Bayley's Attack
Bayley cut a great heel promo last week when he narrated her side of the story for attacking Sasha. Tonight, it will Sasha's turn to present her side on her best friend's heinous attack.
A couple of notes on this. First of all, I am surprised that Sasha is returning just two weeks after that attack. They should have kept her off at least until Clash of Champions. Second, Sasha already has a good vibe around her and will need to outdo Bayley's promo from last week to build on that.
AJ Styles vs Sami Zayn
Sami Zayn is continuing his tirade and calling himself the real Intercontinental Champion. interrupted and cost AJ Styles the title match against the current Intercontinental Champion Jeff Hardy. This week, Zayn will get an opportunity to show what a real champion actually is, as he gets ready to face-off against AJ Styles.
Alexa Bliss Hosts Nikki Cross in "A Moment of Bliss"
Last week, Alexa Bliss almost cost Nikki Cross the #1 contender match when she hit Nikki with Sister Abigail. But Nikki won the match regardless and vowed to save Alexa from Bray Wyatt's influence. Exactly how she will do that, we might get to see tonight as Bliss hosts her best friend at "A Moment of Bliss."