WWE SmackDown Championship Match to Go Ahead At SummerSlam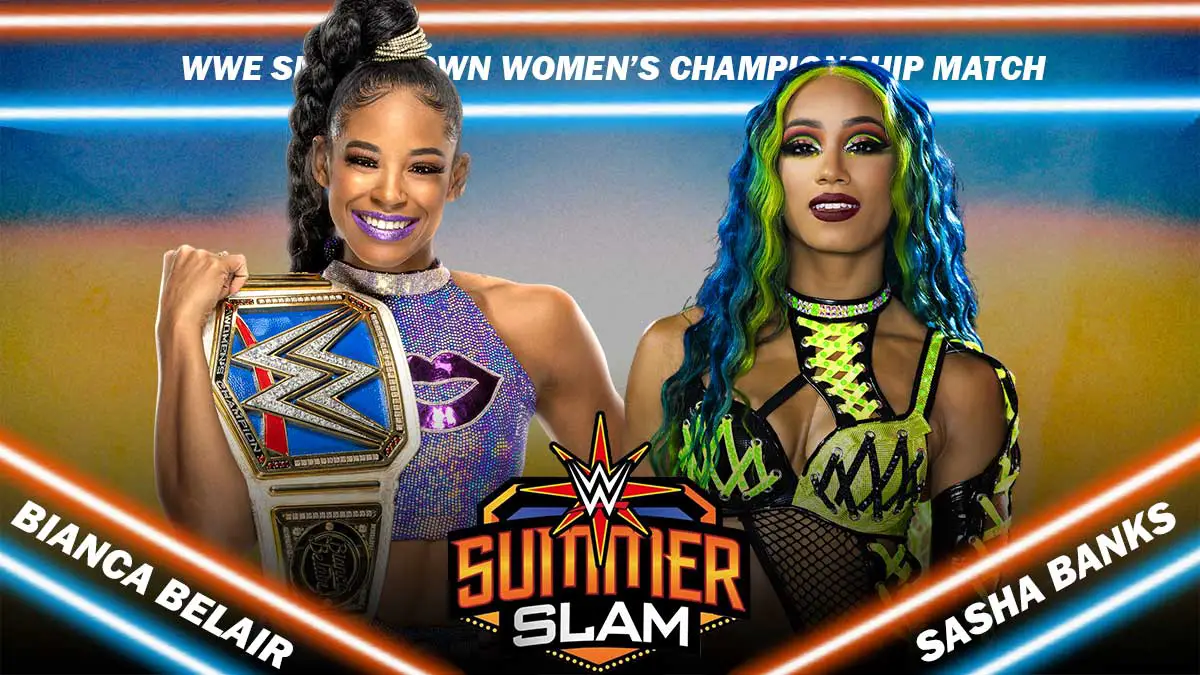 The fans don't have to worry about the SmackDown Championship match at Summerslam as both Sasha Banks and Bianca Belair are cleared to wrestle at the biggest event of the Summer.
Earlier it was reported that WWE officials are concerned about the match between Bianca Belair and Sasha Banks as they missed two Supershow live events due to unforeseen circumstances. No other details have been revealed as to why they didn't perform at those events and then the officials began to worry that they might miss the SummerSlam. 
Now, PWinsider reported that both superstars are cleared for in-ring action and the SmackDown Women's Championship will take place at the PPV. Fortunately, both Sasha Banks and Bianca will wrestle in their scheduled SmackDown Women's Championship bout. 
Moreover, both of them will appear at the SummerSlam go-home edition of SmackDown at the Footprint Center in Phoenix. According to Wrestle Inc, Bianca Belair Vs. Carmella might take place at the upcoming SmackDown event. It was advertised locally, so it might take place as a dark match.