Sasha Banks & Bayley Crowned Women's Tag Team Champions For 2nd Time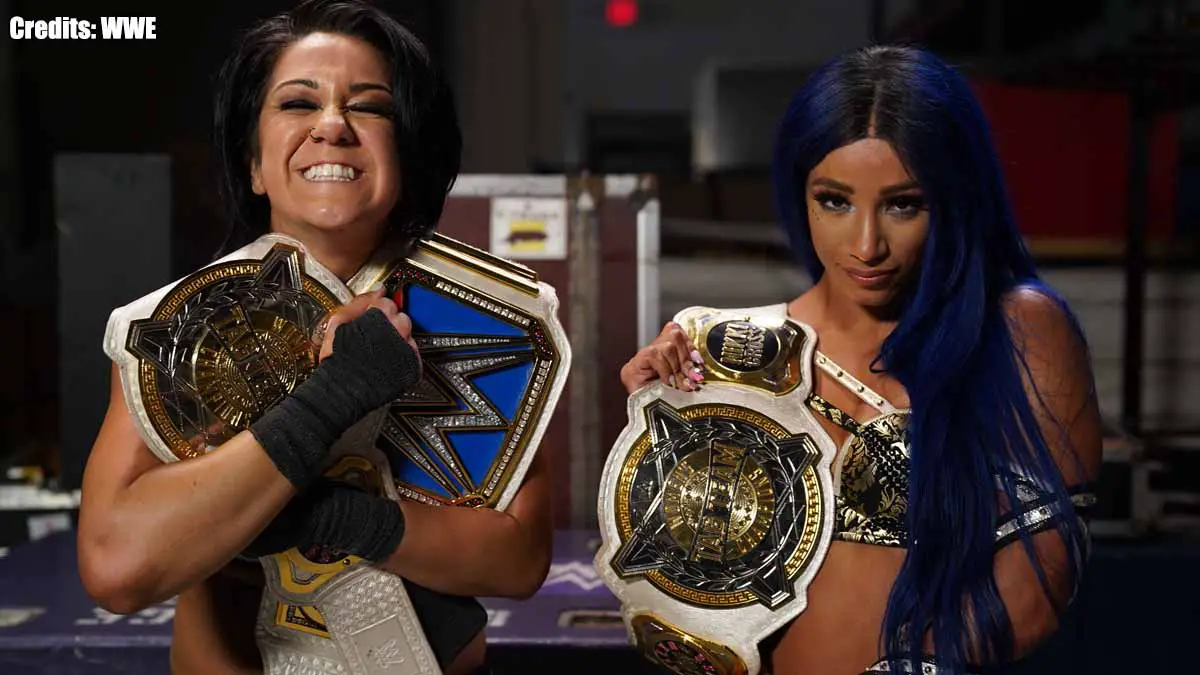 The Boss n' Hug Connection- Sasha Banks and Bayley have won the WWE Women's Tag Team Champions once again after defeating Alexa Bliss & Nikki Cross on SmackDown this week.
The main event title match came to a shocking end as some animosity was once again teased between Sasha and Bayley. Near the end, Sasha had Nikki under the Bank statement but Bayley had already taken the blind tag off her. To avoid the disqualification, Bayley entered the ring to break Sasha's hold and told her to leave the ring. Sasha looked angry as she probably was unaware of the tag.
However, it was Sasha who saved the day for her team when she broke the pin after Cross had hit her finisher on Bayley. After getting the tag, the Boss once again put Cross in the Bank statement and then rolled her up into a crucifix pin to win the match and the titles.
The feud between the two teams ignited last week when Alexa Bliss hosted the tag team champions summit with The New Day. Sasha and Bayley interrupted the segment which then led to a singles match between Bliss and Sasha. After Sasha won the match that night, WWE announced the tag team title match for this week.
This is the second Women's Tag Team Championship win for the Boss n' Hug Connection. They were the inaugural champions when the titles were introduced at Elimination Chamber 2019. Alexa Bliss and Nikki Cross are also the 2-time tag team champions. Their last title reign started at WrestleMania 36 night 1 two months back.