Will Ronda Rousey Return at WWE Royal Rumble 2022?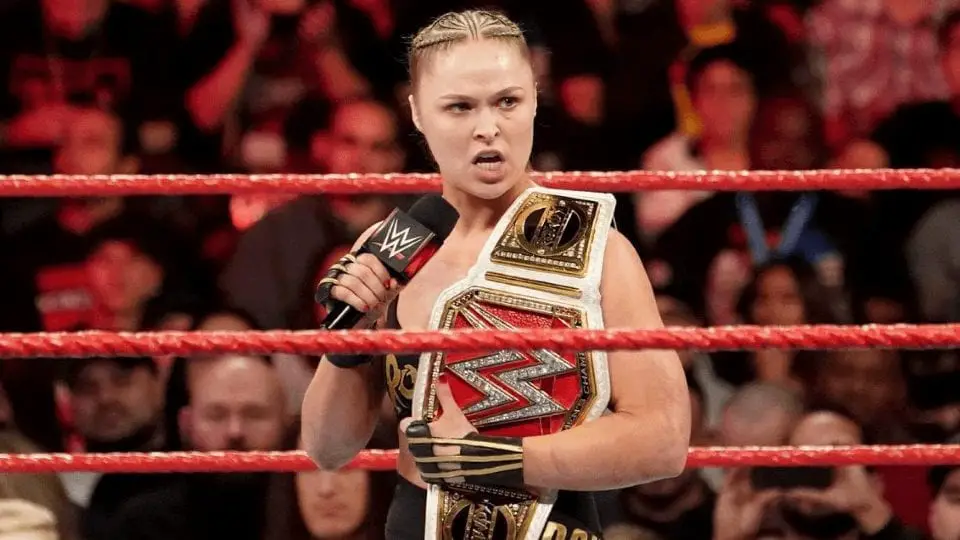 Ronda Rousey is one of the names that get rumored to return at every big WWE event ever since 2020. And this is year is no different. Just as Royal Rumble 2022 is around the corner, there are many reports swirling around her status.
WWE has already revealed more than 20 names for the women's Royal Rumble match. But that still leaves ample room for surprise appearances and returns during the match. Could one of that names be Ronda Rousey?
Reports on Ronda Rousey's Return at Royal Rumble
As per a report from Fightful, WWE is working, or rather "pushing" for Ronda to return at Royal Rumble. As per the report, the former RAW Women's Champion has already started her training. Ronda's expected return to WWE is said to be a poorly kept secret within the promotion. With her return to training, it is more of a question of when she will return and not whether she will return.
Additionally, PWInsider also reported that a WWE official flew to meet Ronda in California last week. The report also included that Abraham Esparza, Ronda's personal makeup artist, is scheduled for Royal Rumble and 31st January episode of RAW.
Former UFC Women's Bantamweight Champion last wrestled in WWE at WrestleMania 35 where she lost the RAW Women's title to Becky Lynch in the main event match which also involved Charlotte Flair. Rousey suffered a fractured finger during the match and had to undergo surgery for it. However, she also stepped away from the WWE to try and have a child.
The Olympic Bronze Medalist gave birth to a daughter back in September. So, could this mean she is now ready to return to the ring?
When will Ronda Return to WWE?
The answer to this question might depend more on how her training is going on and whether she is ready for top performance in the ring. As the report from Fightful also says, it is more of a question of when and not if. If Ronda's fitness is back on the level after her pregnancy, there remains hardly any reason for her not to appear at Royal Rumble this year.
Dave Meltzer, on Wrestling Observer Radio, said that WWE might wait until WrestleMania 38 to bring her back. This might be to give her ample time to return back to the top fitness level. But, on the other hand, it can be argued that pro-wrestling training and requirement are very different from MMA. And that Ronda, being the top athlete, might not require much time to achieve the level of fitness needed for a pro-wrestling match. She also looked good in one of her latest videos on Youtube.
Regardless of her date of return, Ronda is expected to be the top star of the division and be the star on the show. In her previous run, Ronda remained undefeated in singles matches and only lost two matches out of 67 in WWE so far.
One of those two losses was a tag team match where her partner Natalya was pinned. The other loss was at WrestleMania 35, where Ronda got pinned in a controversial manner by Becky Lynch. Becky Lynch still remains RAW Women's Champion and there is a great storyline right there for WWE to follow up on.
Do you think, we will hear Ronda's entrance music at Royal Rumble 2022?