Ronda Rousey Becomes SmackDown Women's Champion at WrestleMania Backlash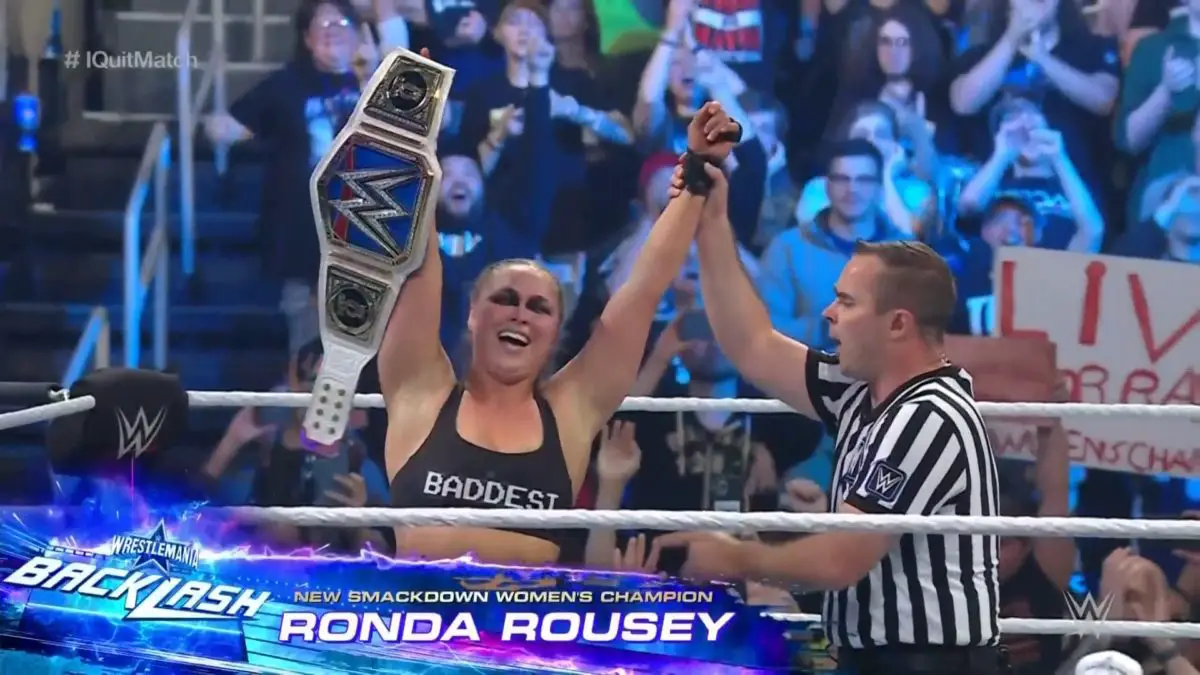 The baddest woman on the planet Ronda Rousey has made Charlotte Flair say "I Quit" to become the new SmackDown women's champion at WWE WrestleMania Backlash 2022.
The match featured some hard-hitting brutal action as both women were ready to go to any limit in order to win the match. Charlotte and Ronda exchanged kendo stick blows and Charlotte even threw a camera at Rousey to break her sticks. 
Later, Charlotte Flair used the staircase barricade to put Ronda on a cross among the audience. However, it wasn't enough for Ronda to say I Quit. 
Later, Ronda Rousey puts Charlotte in an armbar on the top rope but the Queen survived it. In the ending moments, Charlotte puts Rousey in a figure-eight submission lock but Rousey uses the chair to break the hold. 
Ronda Rousey then used the very chair to put Charlotte in an armbar. The pain was quite unbearable and it made Charlotte say "I Quit."
Charlotte Flair defeated Royal Rumble winner Ronda Rousey at WrestleMania 38. However, she tapped during the match but the referee didn't see it. As a result, Rousey challenged her for a rematch at WWE WrestleMania Backlash 2022.