Roman Reigns Defeated Brock Lesnar in the Main Event of WWE Crown Jewel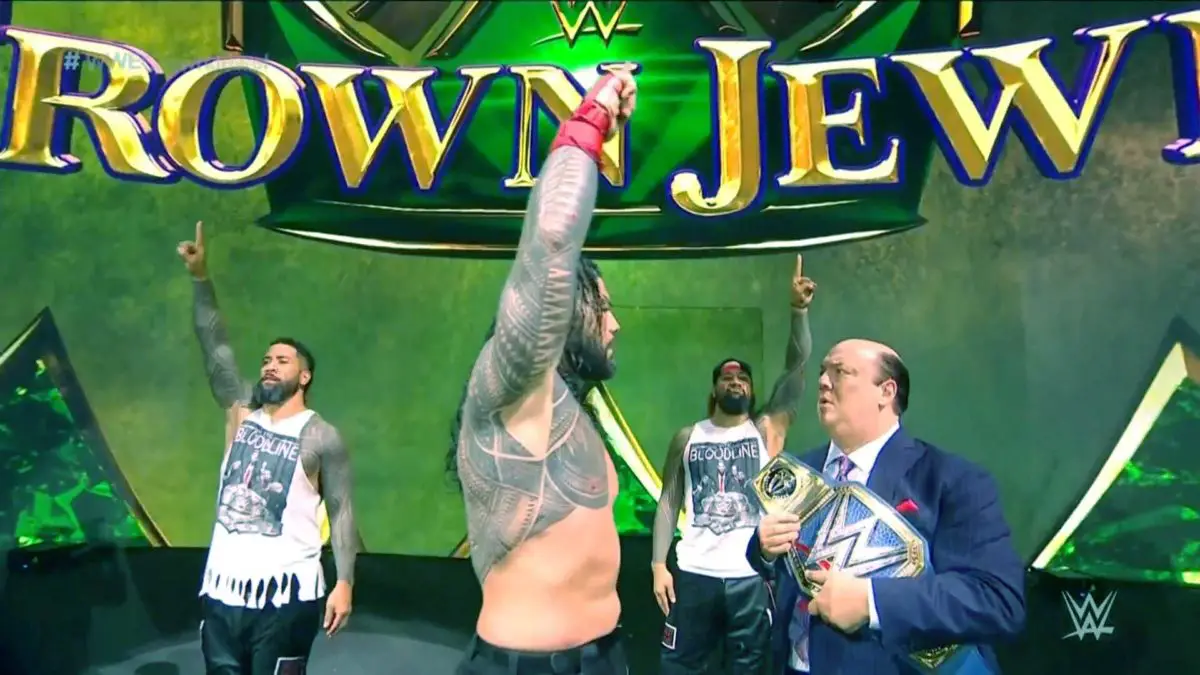 Roman Reigns made Brock Lesnar acknowledge him as he defeated the Beast Incarnate in the main event of WWE Crown Jewel to retain his Universal championship. 
Lesnar started off the match by unleashing hammer blows on the back of Roman Reigns. He then tried to hit suplex several times but Reigns blocked it by holding the ropes. 
Later Roman Reigns managed to hit a spear and then tried to get a pinfall but Brock Lesnar kicked off. The Beast Incarnate stunned everyone during the match when he jumped off to avoid another spear by Roman Reigns. 
Brock soon hits the F5 but that wasn't enough to keep Roman down. Soon, Lesnar went for another F5 but this time it knocked out the referee as well. He was quite angry about the fact that the referee was down and at that moment Reigns hit him with a spear. 
The most interesting moment of the match was when Paul Heyman slides the Universal Championship in the ring and states "You know what to do with it." Lesnar managed to snatch it but then the Usos appeared and hit a double superkick to Brock. Roman Reigns took the championship and used it to knock Lesnar down and get the pinfall.
Brock Lesnar made his return to WWE at SummerSlam after Roman had defeated John Cena to retain the Universal Championship. Brock then started to create a wedge between Paul Heyman and Roman Reigns as he claimed that Heyman is still working for him. Roman accepted Lesnar's challenge to defend the title against him.
Heyman continued to claim that his loyalty lies with Roman Reigns. But Lesnar got the upper hand in the mind games when he claimed at the contract signing that he had seen the contract beforehand with his advocate Paul Heyman.
The title match changed to a "No Disqualification" match at the Crown Jewel pre-show. Roman Reigns has victories over the most dominated superstars in his Universal Championship reign. Now, it will be interesting who will be the next one to challenge the Head of the Table.