Roman Reigns Says CM Punk Didn't Draw Like Rock, Internet Reacts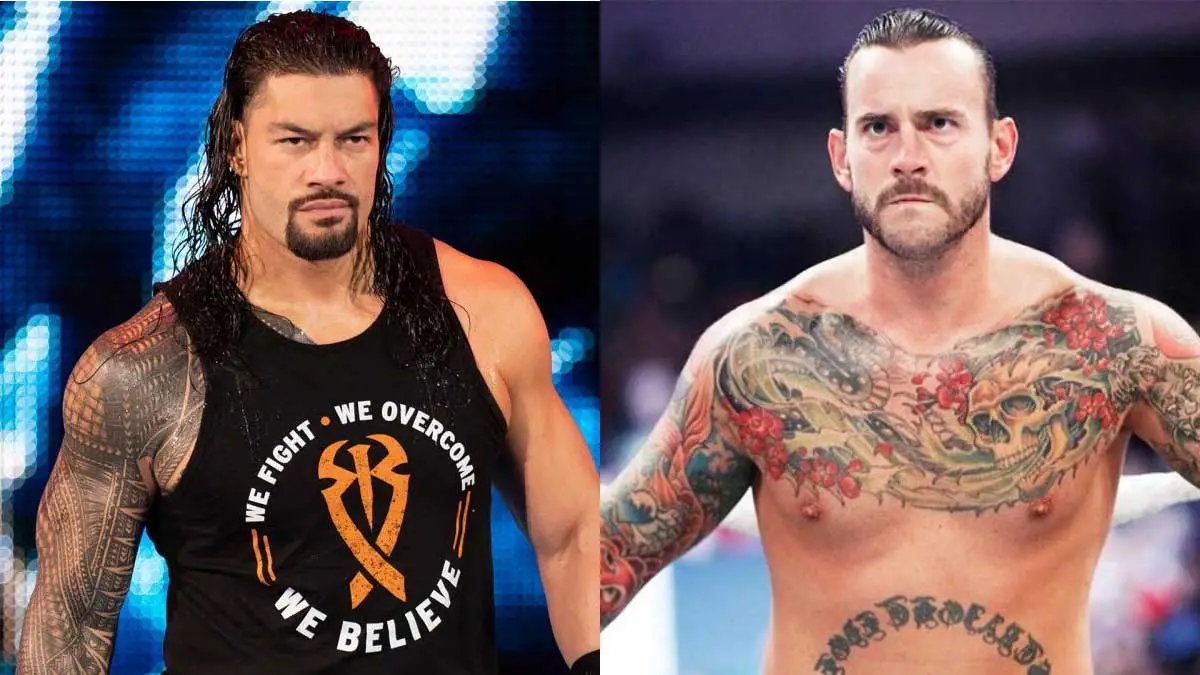 Roman Reigns has created quite a controversy by bringing up how CM Punk drawing capability and compared it to The Rock and John Cena.
CM Punk, considered the public's hero during his peak in WWE, left the company in 2014 after getting frustrated with the creative process and not getting what he deserved. In the aftermath of his exit, Punk expressed his frustration about The Rock coming back as a part-time performer and taking the WrestleMania main event spot in 2012 and 2013 against John Cena.
Roman Reigns joined MMA Reporter Arial Helwani for an interview to promote Summerslam 2021 event. Roman will defend the Universal Championship against John Cena at the event. Helwani brought up how CM Punk was bitter about part-time performers taking the main event spot. He then asked Reigns about how he feels about Cena, now on a part-time schedule for WWE, returning to face him at SummerSlam, especially when we don't know how long Cena's current WWE run lasts.
The Tribal Chief responded that being a star of multiple movies this summer, Cena brings a lot of eyes on the product, which would ultimately benefit him. Roman also took a shot at CM Punk on thinking that he was able to draw as much as the Rock.
"I can see it from both perspectives. But I think you said it before, that 'high tide raises all the boats' and everybody benefits. So I do think there's that strange threshold, but I think those statements are coming from bitter people who possibly thought they were better than they really were. When it comes down to it, CM Punk was not as good or as over as a John Cena, wasn't as good or as over or moved the needle like The Rock. It just was what it was."
Roman also added that rather than complaining about John Cena, he would rather try to capitalize on the eyeballs that come with him.
"From a full-time performer, I understand the frustration and wanting more, but like I said before, you gotta take it. I'm a full-time performer but I've done everything that needs to be done to stay in this position, to be in this position, to continue to make the opportunity for myself to be in a man event at SummerSlam against a John Cena. If anybody ever comes along to try to push me out of that scenario, I'm going to fight like hell to keep the ground that I've made. It's just one of those debatable… we can go back and forth, and we can change our perspective, if you're one of those types of people who can see it in a different set of eyes, but I really think if more eye-balls are being brought to our product, and of course it depends on who it is, but a guy like a John Cena, who is starring in multiple movies this summer, and when it comes down to it, earns the right, and he's at that portion of his career where if he is a part-time performer, I'm not going to complain. I'm just going to capitalize on him being here."
The comment has drawn intense reactions online and CM Punk was trending on Twitter on Thursday. WWE Hall of Famer Mick Foley refuted the fact that CM Punk was not over. Foley pointed out how Punk changed the course of the wrestling business at the time and had great matches with a variety of opponents.
The comments come at a time when CM Punk is heavily speculated with AEW, the main rival promotion for WWE, and is expected to debut at AEW Rampage episode tomorrow night. AEW President Tony Khan has said that this week's Rampage episode will have AEW's most anticipated announcement.
Check more reactions from the fans and journalists below related to Roman's comments.