WWE RAW 5 April 2021: Preview, Matches, Start Time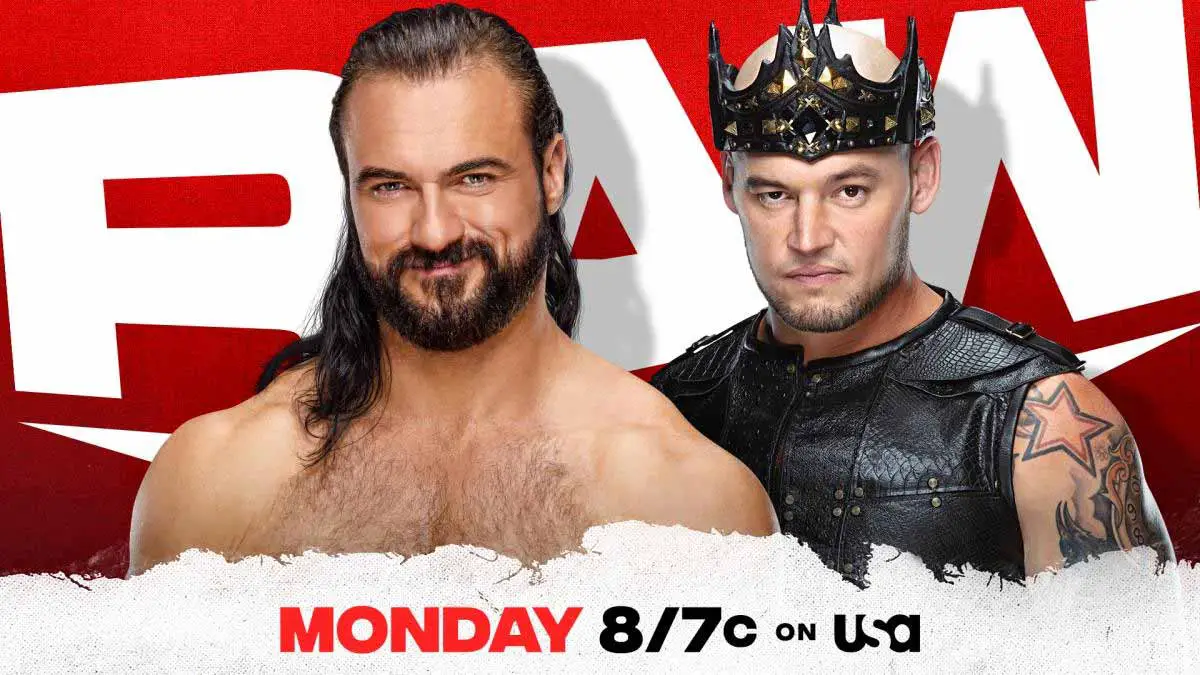 Check out the preview, matches announced and start time for WWE Monday Night RAW episode of 5 April 2021(4/5/2021) which is the go-home show for WWE WrestleMania 37.
Date– 5 April 2021
Location– Tropicana Field, St. Petersburg, FL, US
Time– 8 PM EST(6 April 2021 12 AM GMT/5:30 AM IST)
The last RAW episode before WrestleMania 37 is advertising the WWE Championship match participants in different singles matches. Women's Tag Team Champions will go up against
Drew McIntyre vs Baron Corbin
After Drew McIntyre comfortably defeated Ricochet and Mustafa Ali, Baron Corbin took the chance to attack McIntyre and took on the bounty announced by Lashley. This week, they will go one-on-one as Corbin would try to beat the Scottish Psychopath in an actual match and get a title shot for himself.
It is unexpected for Corbin to beat McIntyre here but the tease for Lashley to once again pounced on McIntyre will be there. Be ready for an entertaining encounter.
Bobby Lashley vs Cedric Alexander
Cedric & Shelton jumped on Sheamus during his match against Lashley. Lashley got upset with them over this and to compensate, Shelton & Cedric decided to take on McIntyre but lost. Last week, Lashley decided that he does not want to be associated with these losers and dumped them from Hurt Business.
Lashley also faced and defeated Shelton Benjamin in a singles match last week. This week, it will be Cedric Alexander's turn to face the Almighty in the ring.
AJ Styles vs Xavier Woods
The match for WWE RAW Tag Team Championship at WrestleMania will continue to build up with another singles match. In the last two weeks, New Day and AJ Styles & Omos got involved in in-ring segments and AJ facing both Kingston and Woods in singles matches.
Woods & Styles faced off last week where AJ was able to beat Woods. Post-match, Omos took out both New Day members. AJ & Woods go after each other once again this week.
Asuka & Rhea Ripley vs Shayna Baszler & Nia Jax
Asuka & Rhea Ripley signed the contract for their RAW Women's Championship match at WrestleMania last week. Just as they were sharing barbs at each other, Shayna Baszler & Nia Jax came out to take more shots on them.
Shayna argued that they have been dominating the Women's division in the last few months and to prove her point, she challenged Asuka & Rhea for a match for this week. Will either of Rhea or Asuka suffer a pin just 6 days before their title match at WrestleMania? I hardly think so.