Lesnar vs Velasquez & Strowman vs Fury Announced For Crown Jewel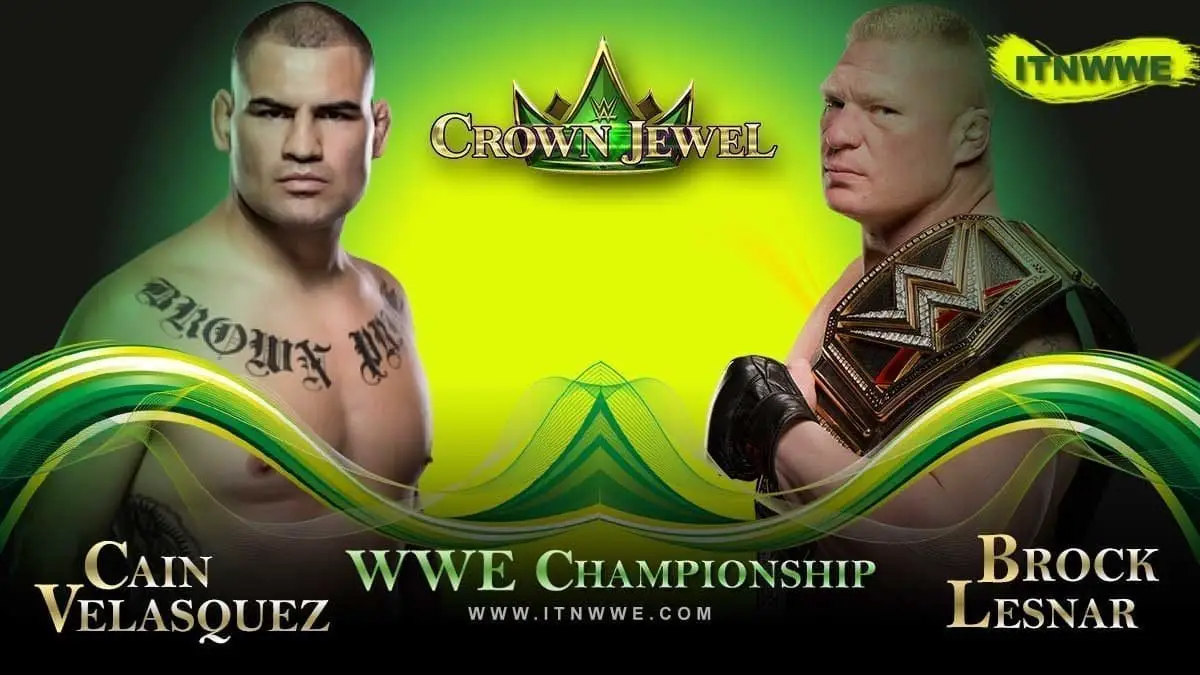 WWE has announced high profile matches for Crown Jewel 2019 show at their press conference at T-Mobile Center in Las Vegas. First of those matches will be Brock Lesnar facing off against his long-time rival Cain Velasquez. And the second match will be between Boxing Lineal Unified World Heavyweight Champion Tyson Fury and WWE's Braun Strowman.
WWE earlier announced the press conference at T-Mobile Center in Las Vegas which was to be moderated by WWE's Executive Vice President of Live Events, Talents and Creative Paul Levesque (Triple H). Also announced for the press conference were Brock Lesnar and his advocate Paul Heyman, Cain Velasquez and his family friend Rey Mysterio, Braun Strowman and Tyson Fury.
Since three of the four participants involved in those matches have been involved with the World of MMA and Boxing, it was always anticipated that WWE will be announcing their matches in a similar style to those fields using this press conference. The conference was aired via WWE Network and its social media channels on YouTube, Facebook and Twitter. You can check the complete conference below:
Brock Lesnar recently won the WWE Championship title at Friday Night SmackDown's Fox Premiere. He defeated former champion Kofi Kingston in a matter of seconds. But just after the match, former UFC World Heavyweight Champion Cain Velasquez made his WWE debut. With Rey Mysterio alongside him, Velasquez entered the ring and took down Brock Lesnar.
The story was continued from last week's Monday Night RAW where Lesnar assaulted Rey Mysterio and his son Dominic. Just like Brock Lesnar, Cain Velasquez is also a former UFC World Heavyweight Champion and in fact, defeated Lesnar to end his first reign. He recently made his pro-wrestling at AAA Mania event in Mexico.
The storyline between Tyson Fury and Braun Strowman also started at last week's SmackDown episode. Tyson Fury was in the attendance at SmackDown's Fox premiere show and Strowman threw Dolph Ziggler over him, before taunting him a bit. Fury appeared at Monday Night RAW earlier this week and asked for an apology from Strowman. This led to a brawl between them where the security and WWE locker room had to get things under control.
WWE Crown Jewel 2019 takes place on 31 October 2019 at King Fahd International Stadium in Riyadh, Saudi Arabia. The current announced line-up for the show is as follows:
Brock Lesnar vs Cain Velasquez
Braun Strowman vs Tyson Fury