Owens vs Zayn Set for WrestleMania 37, Logan Paul Coming to SmackDown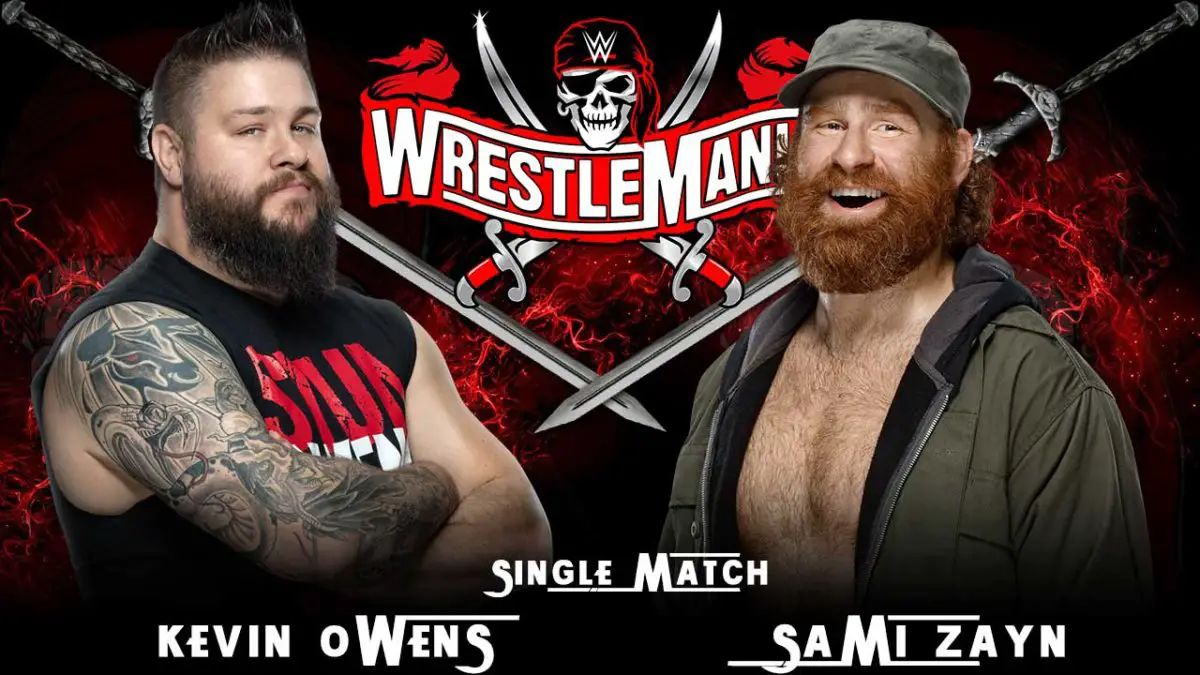 Kevin Owens vs Sami Zayn match is announced for WrestleMania 37 Night 2 on 11 April 2021.
Two weeks back, Sami Zayn tried to get Kevin Owens to appear in his documentary where he is trying to prove WWE is having the conspiracy to bury him. KO passed on it saying he was busy with the KO show at the time.
Last week, Owens was on the commentary during Sami's match against Baron Corbin, which was hyped as the least anticipated match ever. After Sami lost, KO said he did not see any conspiracy in that match. Sami ran over KO with the Helluva kick.
Sami was a guest on The KO show this week at SmackDown where he also revealed that Logan Paul will be coming to the Red Carpet of his documentary. Owens was not in a good mood and kept intefering in Sami's rant to challenge him for a match at WrestleMania 37. Sami agreed to the match. KO attacked him after this and hit him with a stunner.
The match was later confirmed for night 2 of WrestleMania 37 which will take place on 11 April 2021. For more details, keep tuning in to the site.
It is expected that Logan Paul will also get involved in this match in some manner. More details can be expected to come out after his appearance on SmackDown next week.