Omos Beats Lashley at WWE WrestleMania Backlash 2022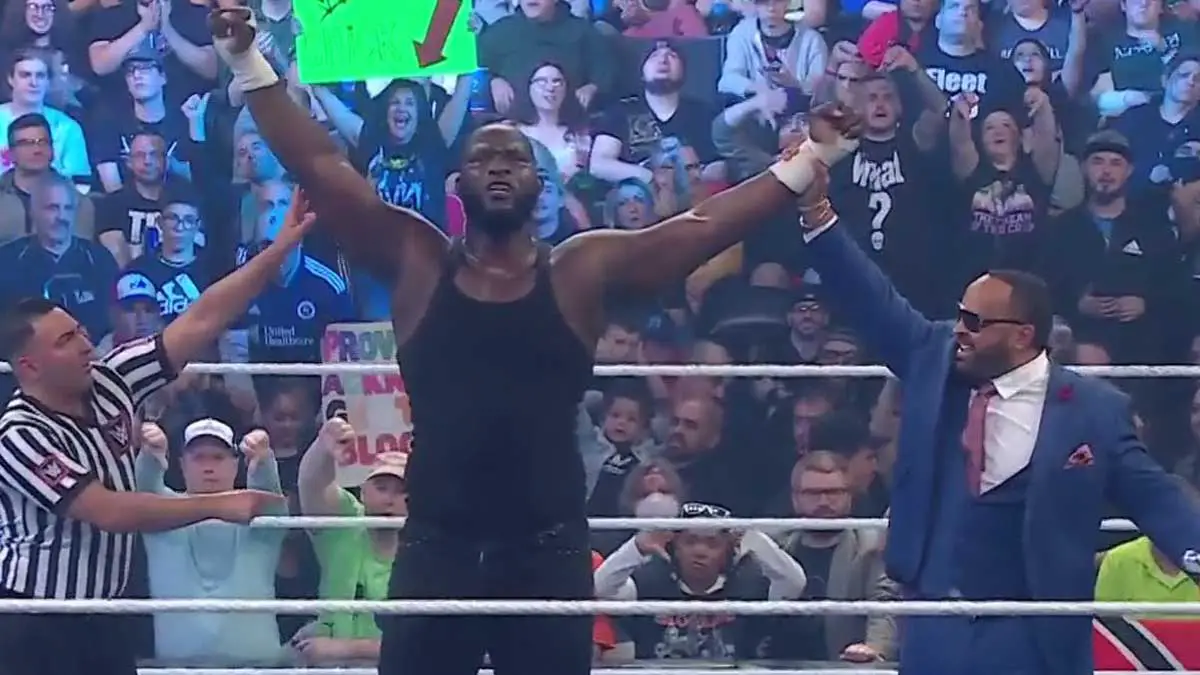 Omos beats The Almighty Bobby Lashley in a WrestleMania rematch at WWE WrestleMania Backlash 2022. 
Lashley started off this match in a dominant fashion and unloads punches on Omos. However, MVP started doing his job from the very beginning by distracting Lashley. 
After some back and forth, Lashley trapped Omos' arms into the ropes and attacked him with punches. MVP tried to get in the way again, and then Lashley tried to put him into the Hurt Lock. 
However, Omos brought Lashley back into the ring before the Almighty put him into the Hurt Lock. In the ending moments, Omos countered the spear with the knee, and then MVP hit Lashley with his cane before Omos hits double-handed chokeslam to get the pinfall. 
Bobby Lashley successfully defeated Omos at WWE WrestleMania 38, but on the following night on Raw, MVP betrayed Lashley and changed sides. 
Omos continued to attack Bobby Lashley. MVP later challenged Lashley for a rematch which was later confirmed by WWE.