More Names Announced for Royal Rumble 2020 Match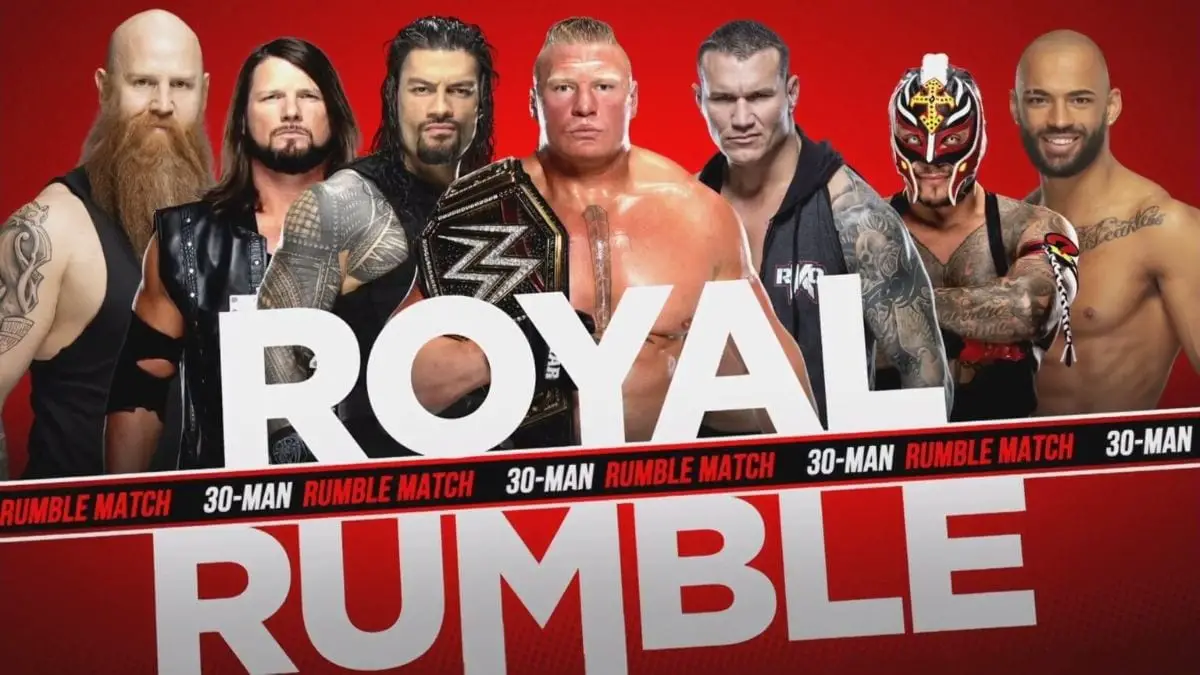 WWE has announced more names for this year's Men Royal Rumble match with the likes of AJ Styles, Randy Orton, and others joining.
This week at RAW, Paul Heyman announced that WWE Champion Brock Lesnar is entering the Royal Rumble match this time around. On top of that, we will be entering at number #1 slot. Later in the show, WWE revealed more names for the match. Roman Reigns already announced his entry for the match last week at SmackDown.
Erick Rowan is one of the names announced for the match. He has continued with his new gimmick with the mystery cage in recent times. Drew McIntyre also cut a promo after his win over No Way Jose, stating that he has never got a World title shot and that this will be his year at Royal Rumble.
Other names announced for the Royal Rumble match are Randy Orton, AJ Styles, Ricochet, Rey Mysterio. The current list is as below:
WWE Champion Brock Lesnar(entrant at #1 slot)
Roman Reigns
Randy Orton
AJ Styles
Ricochet
Rey Mysterio
Erick Rowan
Drew McIntyre