Brock Lesnar Decimates Rey Mysterio and Dominic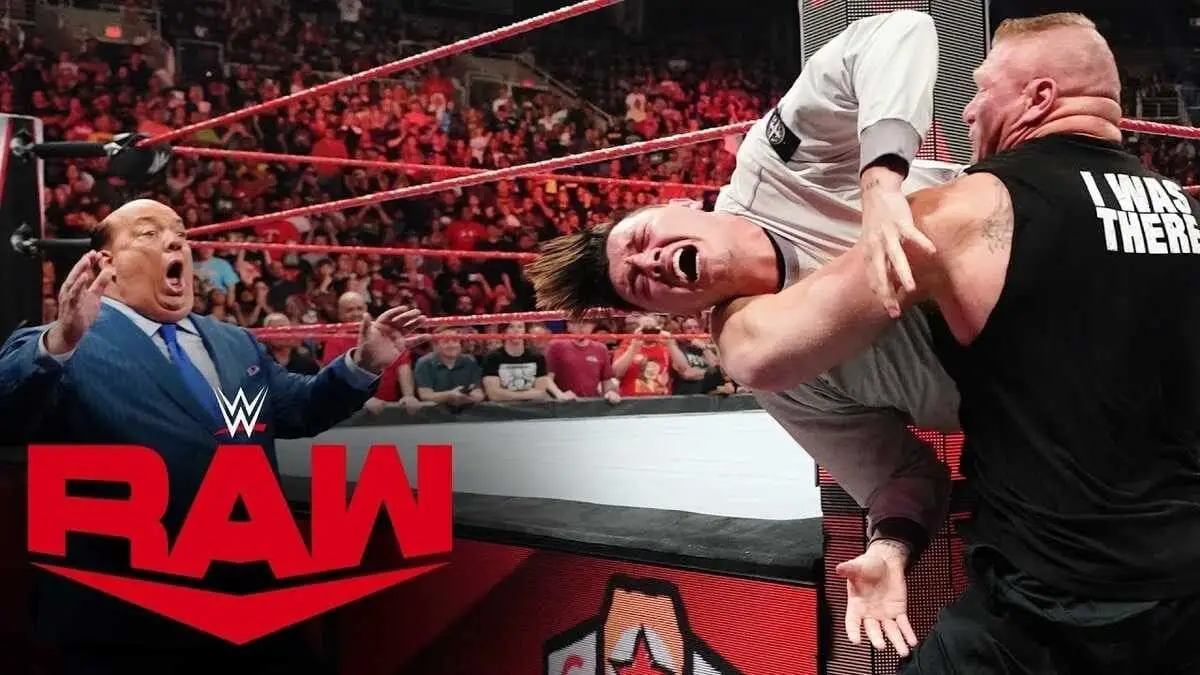 Brock Lesnar appeared on Monday Night RAW season premiere and attacked Rey Mysterio and his Dominic Mysterio.
Rey Mysterio was supposed to face Seth Rollins for the Universal Championship match at RAW this week. However, he also came out to open the show and thanked his son Dominic, who was in the first row, for asking him to stay in the ring. His promo, however, was cut short as Brock Lesnar hit the ring and started an altercation with Mysterio.
After grabbing Mysterio to hit back to back F5s, Lesnar's eyes went on Dominic. As Rey was laid out helpless, the Beast Incarnate pulled Dominic to the ringside and went on to decimate with his usual moves. As Paul Heyman pleaded with him, Lesnar went out of the ring, only to come back and attack the father-son duo once more. Lesnar only left after taking care of a few crew members.
Dominic was shown to be taken in an ambulance with Rey Mysterio, who also looked battered, alongside him. Rey was removed from the title match for the night and was later replaced by Rusev. In an interview later in the night, Paul Heyman accepted that Lesnar's actions were unjustified but he also went on the blame WWE management to unleash Lesnar on RAW.
Lesnar is next scheduled to face Kofi Kingston for WWE Championship at SmackDown's Fox Premiere episode on 4 October.