Kofi Kingston vs Brock Lesnar Announced for SmackDown Fox Premiere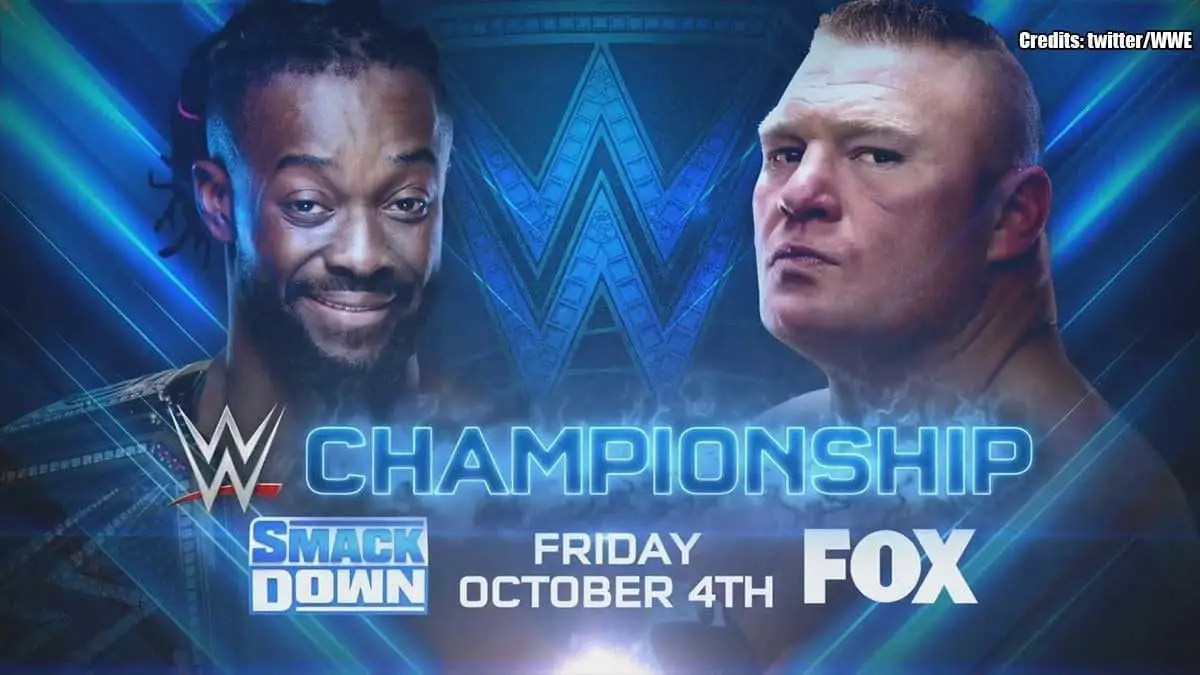 Kofi Kingston will defend the WWE Championship against Brock Lesnar at SmackDown's Fox Premiere on Friday, 4 October 2019.
Kofi's New Day faced Randy Orton and the Revival in a 6-man tag team match to open SmackDown this week. After a back and forth match, Kofi finished the match with a Trouble in Paradise on Dash Wilder. As soon as the match was over, Brock Lesnar's music hit and he walked out with his advocate Paul Heyman.
Heyman took the mic and told that his WWE Championship reign is about to be cut short and issued him a challenge for the title match against Brock Lesnar on the blue brand's move to Fox Network. Kofi, staying true to his fighting champion spirit, accepted the challenge. Although the segment did not end before Lesnar suckered Kofi into an F5.
SmackDown will be moving to Friday Night from October this year as it starts airing on Fox Network. The premiere episode, being billed as the 20th Anniversary of SmackDown, will air on 4 October and will not only see all the Superstars from both RAW and SmackDown roster, but many other WWE Legends appearing.
Kofi Kingston won the WWE Championship at WrestleMania this year after becoming a major fan favorite for the title. It was the same night when Brock Lesnar dropped the Universal Championship to Seth Rollins. Soon after that event, Brock Lesnar was speculated to be moved to SmackDown in an attempt to boost ratings of the show on the new Network.
Lesnar spent most of his time with SmackDown roster during his first run with WWE from 2002 to 2004. Since his return to company in 2012, he is hardly ever seen on the blue brand. The match on 4 October will actually be the first time that Lesnar will have a match at SmackDown since his win over Hardcore Holly on 2 March 2004.
Lesnar, to his credit, already has an upper hand over Kofi in the win-loss record. Lesnar and Kofi Kingston have faced each other in their career just once before in East WWE Network Special in July 2015 where Lesnar won.