Legends Confirmed for Undertaker Farewell At Survivor Series
More names have been confirmed to appear at The Undertaker's Final Farewell at Survivor Series 2020.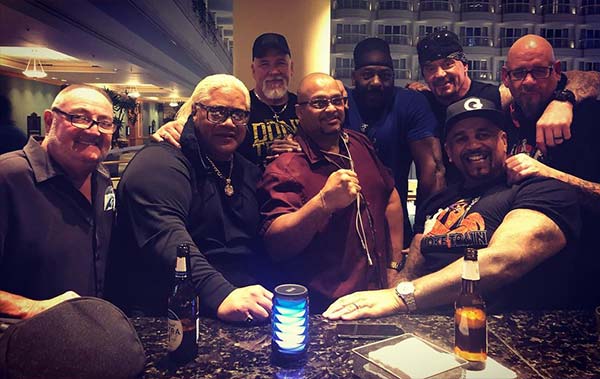 WWE is holding a special farewell for the Undertaker at Survivor Series 2020 PPV. He announced his retirement from the ring in June in the final episode of the Last Ride documentary. The Deadman will be celebrating the 30th anniversary of his WWE debut which also came at the same Survivor Series PPV in 1990.
PWInsider is now reporting the likes of Rikishi, The Godwinns(Phineas and Henry), and former WWE referee Tim White are currently in Orlando for Undertaker's Farewell segment.
Rikishi posted a photo of the Bone Street Krew hanging out together earlier today at the Orlando International Airport, which we have posted above. Rikishi captioned the post, "OG's …… #BSK tribe we in here .." You can check the original post here.
Bone Street Krew was a posse that included Undertaker, Rikishi, Savio Vega, The Godfather, The Godwinns and now deceased Yokozuna. Each member of the posse had the initials "BSK" tattooed onto themselves
Other BSK members Savio Vega and The Godfather were already rumored to appear at Survivor Series 2020 along with Kurt Angle and Kane. You can the live results and updates from Survivor Series 2020 here.