Lashley's Return & McIntyre's Tag Team Match Announced for RAW 4/26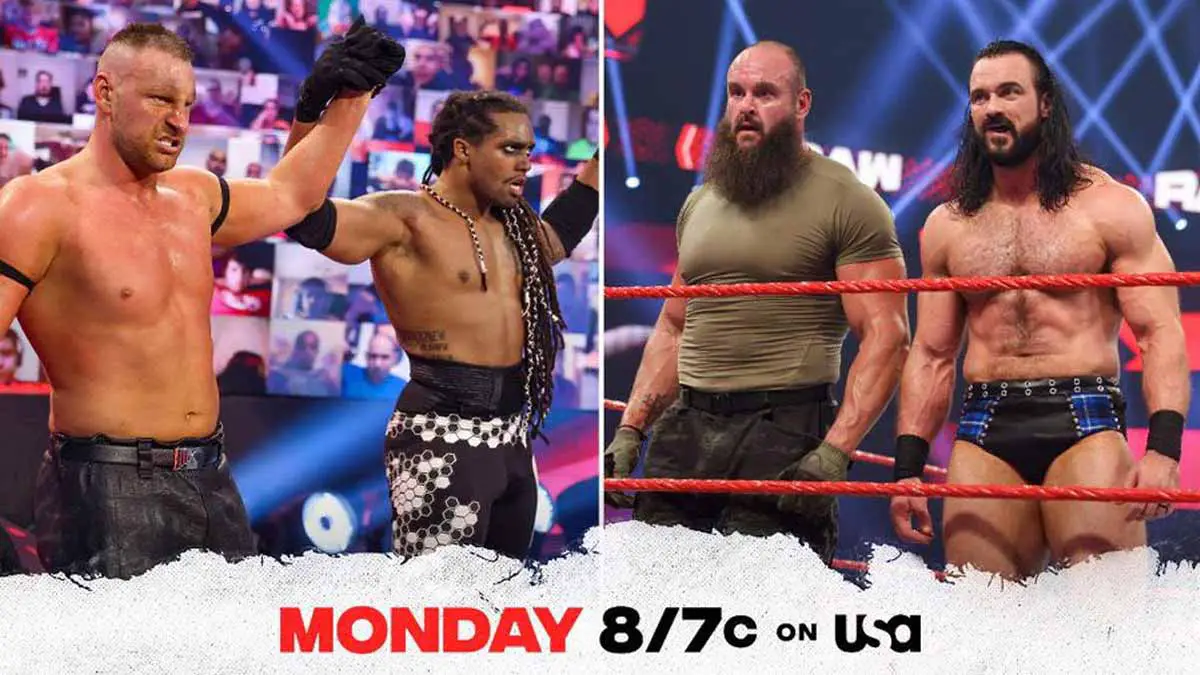 WWE has announced a tag team match for this Monday's RAW episode as well as the return of WWE Champion Bobby Lashley.
Drew McIntyre and Braun Strowman will team up once again this week to take on T-Bar & Mace. Last week, Drew McIntyre battled T-Bar and Mace in a handicapped match which ended in a disqualification after the tag team ignored the referee's count.
Braun Strowman came out to save McIntyre from a post match attack and the duo ended up ripping off T-Bar & Mace's masks during the tag team match that followed. That match also ended in a DQ after McIntyre ignored referee's count this time.
WWE has now announced a rematch between these two teams. T-Bar took to Twitter to mock McIntyre & Strowman's pairing and got a fitting reply in return. You can check the match announcement tweets and T-Bar & McIntyre's squable below.
WWE has also announced that WWE Champion Bobby Lashley will return to RAW this week. Lashley was last seen on RAW two weeks back where he defeated Riddle in a match which he dominated for the most part. Lashley is next scheduled to face Drew McIntyre at WrestleMania Backlash 2021 event.
Keep tuned in for our RAW preview and later, results and updates page.