Lana & Lashley To Get Married on RAW, Date Announced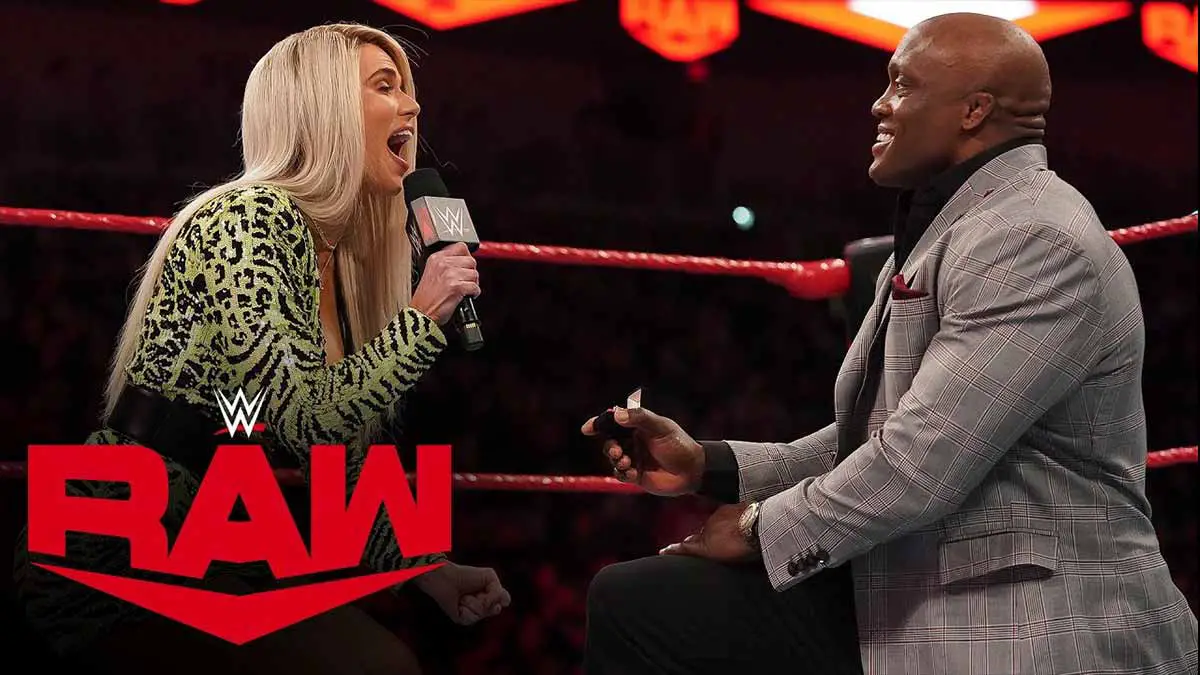 The romance between Lana and Lashley took another turn on Monday Night RAW as they announced their marriage on the RAW episode of 16 December 2019.
Lashley and Lana started their romance storyline on the RAW episode of 30 September 2019. They returned after a hiatus to divert Rusev during the WWE Universal Championship match against Seth Rollins and started making out on the entrance. The storyline continued and finally led to a match between Rusev and Lashley at WWE TLC this Sunday.
After Lashley defeated Rusev in tables match at TLC, Lana and he appeared on RAW. After going through her usual battering of Rusev and showing more than required affection towards his hot boyfriend, the Ravishing Russian brought out a ring. Then she went on to ask Lashley to ask her to marry him.
Lashley showed some stern expressions but eventually proposed Lana. Lana then announced that the marriage is apparently going to take place on Lana Day and also promises it to be the most ravishing wedding in the history of wrestling.
WWE pre-taped the 23 December 2019 episode of RAW in Des Moines last night. During the tapings, Lana announced the date of the wedding to be 30 December 2019 episode of RAW. You can catch Rusev's comments on Lana & Lashley's wedding and spoilers from 23 December RAW here.