Kevin Owens Wins Ladder Match, Shane McMahon Fired from WWE
Shane McMahon has been fired from WWE(kayfabe) after he lost the ladder match against Kevin Owens at SmackDown's Fox premiere episode.
Shane McMahon earlier fired Kevin Owens from WWE after Owens was unable to get him the win against Chad Gable in King of the Ring tournament semi-final match. Owens later filed the largest wrongful termination lawsuit in the history against WWE. This led to Shane and Owens meeting in the ring and deciding on having a ladder match at SmackDown's Fox premiere episode, with the loser to be forced to leave WWE.
The Ladder match was kicked off in the second hour of this week's episode and included some typical spots related to a ladder match. The spots included KO using Ladder to smash Shane's face, Shane hitting an elbow drop on top of a table and then hitting a coast-to-coast dropkick with KO trapped in a ladder. Owens finished off the match after he hit a powerbomb on Shane, sending him through the ladder, and climbing the other ladder to reach the briefcase.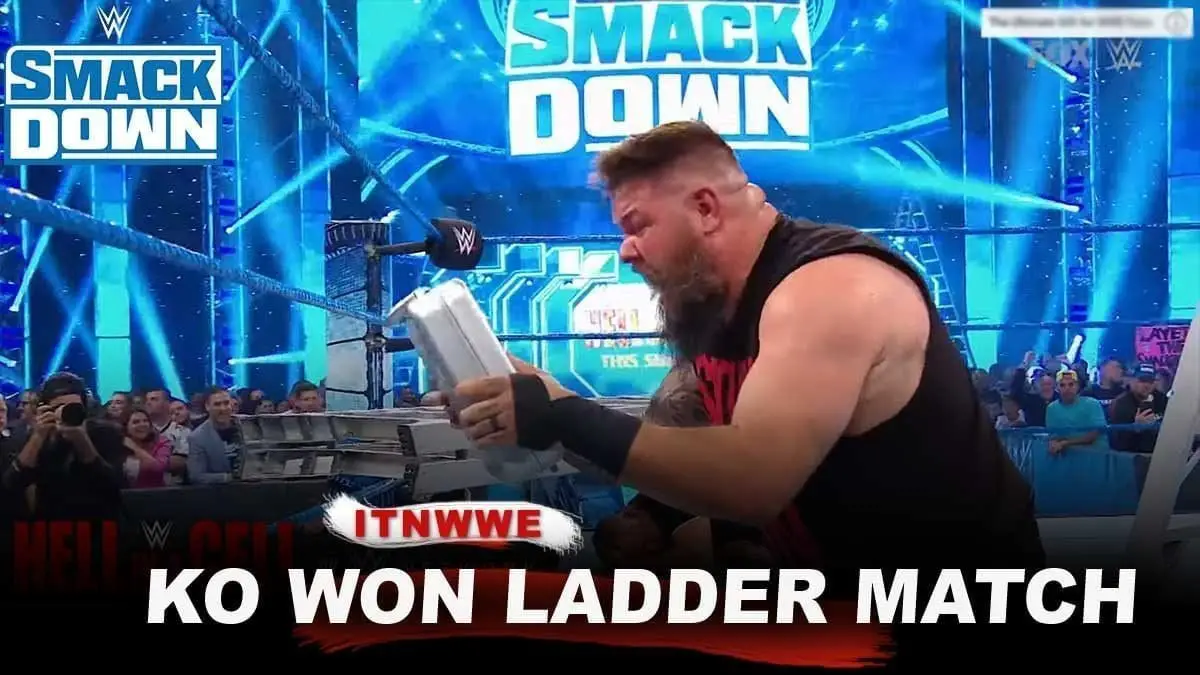 This match ends a long arching storyline for Shane McMahon run. It started with Shane inserting himself in the final of the World Cup Tournament last year at Crown Jewel in place of the Miz. Later, he would team up with the Miz to become the SmackDown Tag Team Champion, before eventually imploding on the Miz after losing the said titles. This led to some matches between Miz and Shane at WrestleMania and then at SmackDown.
After this, Shane recruited the heels like Drew McIntyre, Elias and others to do his bidding and started a storyline with Roman Reigns. At the go-home edition of SmackDown of Extreme Rules 2019, Kevin Owens called McMahon out for constantly taking up airtime on SmackDown. Owens beat McMahon at SummerSlam where his career was on the line. But KO was then fined for $100,000 for attacking Elias, the special guest referee, at the SummerSlam match.