Kevin Owens Revealed as Final Member of Team Ciampa in WarGames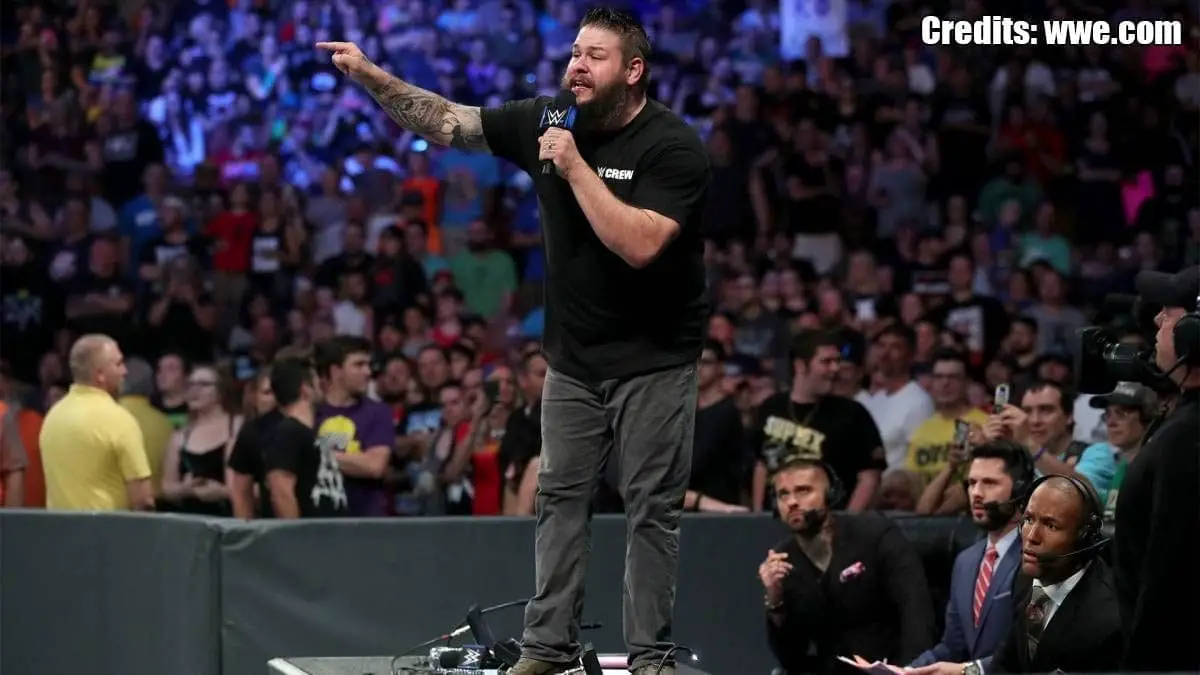 Kevin Owens is revealed as the final member of Team Tommaso Ciampa for the WarGames match at NXT TakeOver: WarGames 2019 event.
WWE has been teasing a surprise final member for Tomasso Ciampa's team for the men's War Games match. Tommaso Ciampa tweeted a teaser early in the day, making clear it was only a possibility the person the squad talked to about the fourth spot opposite Undisputed Era would even show up. His team already had Keith Lee and Dominik Dijakovic but they were still one man short against the Undisputed ERA.
When the match started, the fourth member still did not show up. Tomasso Ciampa headed straight to the WarGames cage to start the match against Roderick Strong. Each member of both teams got into the match before the big reveal. And the mystery partner turns out to be none other than Kevin Owens.
This move from Kevin Owens comes after Triple H tried to recruit Owens to return to NXT. The Undisputed ERA attacked Owens at the time which angle is now played out at WarGames match. The fans were obviously delighted to see the current favorite star.
Kevin Owens turned heel on Kofi Kingston back in April to set up their match at Money in the Bank. However, he came back into fans' good books once his angle with Shane McMahon started. It would be an understatement to say that he is currently the most popular babyface character among the fans.
And this appearance in WarGames will only take that popularity further up.