Kevin Owens returns to replace Kofi Kingston at Fastlane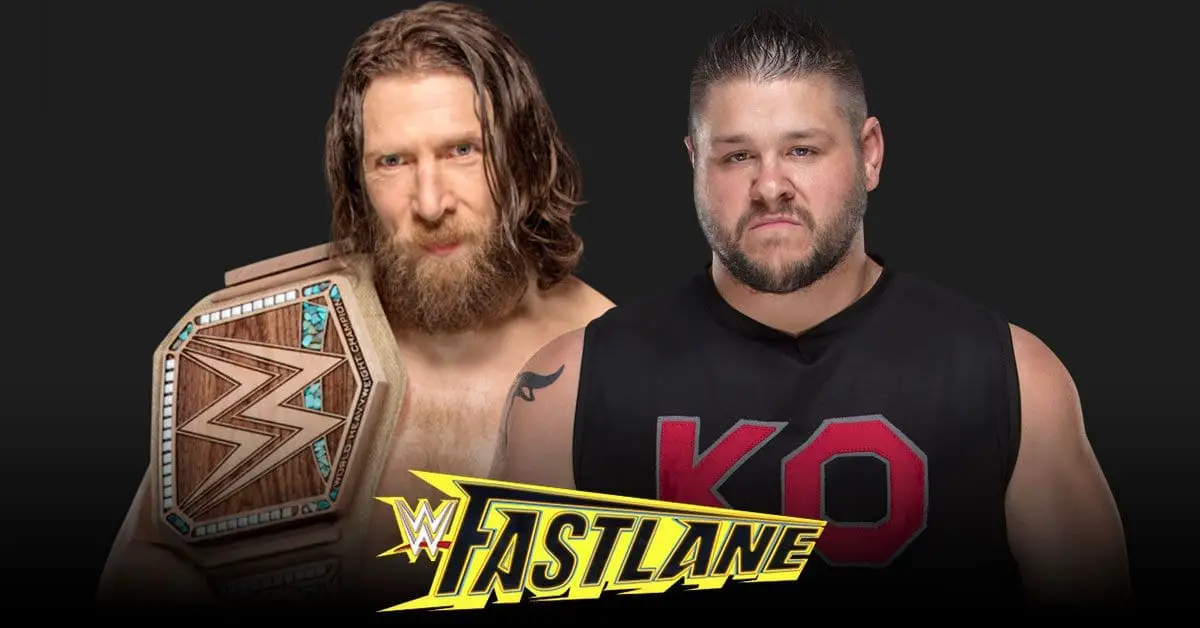 WWE has again changed a PPV main event match after announcing it. Kevin Owens has come back as he will replace Kofi Kingston in the Fastlane match against WWE Champion Daniel Bryan.
With Shane and Stephanie already in the ring along with Daniel Bryan and Rowan, Kofi with the New Day members came out to sign the contract tonight and thanked the fans to get behind him. He then said, "at Fastlane, he will do what everybody wants him to do, he will beat Bryan to become the champion." As Shane asked both Bryan and Kofi to sign the contract, Vince McMahon came out and announced that he was replacing Kofi with another deserving challenger in Kevin Owens.
Kevin Owens appeared for the first time since undergoing surgery due to the injuries suffered during the Super Show-Down event in Australia. Kevin signed the contract to make his match at Fastlane official. Later Kevin Owens asked Stephaine and Shane for a tag team match against Daniel Bryan and Rowan with Kofi as his partner in the main event of tonight's SmackDown episode which they went on to win.
All things said this might, in fact, be a step up for Kofi as WWE might be actually planning to put him in the Wrestle Mania for the WWE championship after all.