Kevin Owens & Randy Orton Moved to RAW in WWE Draft 2019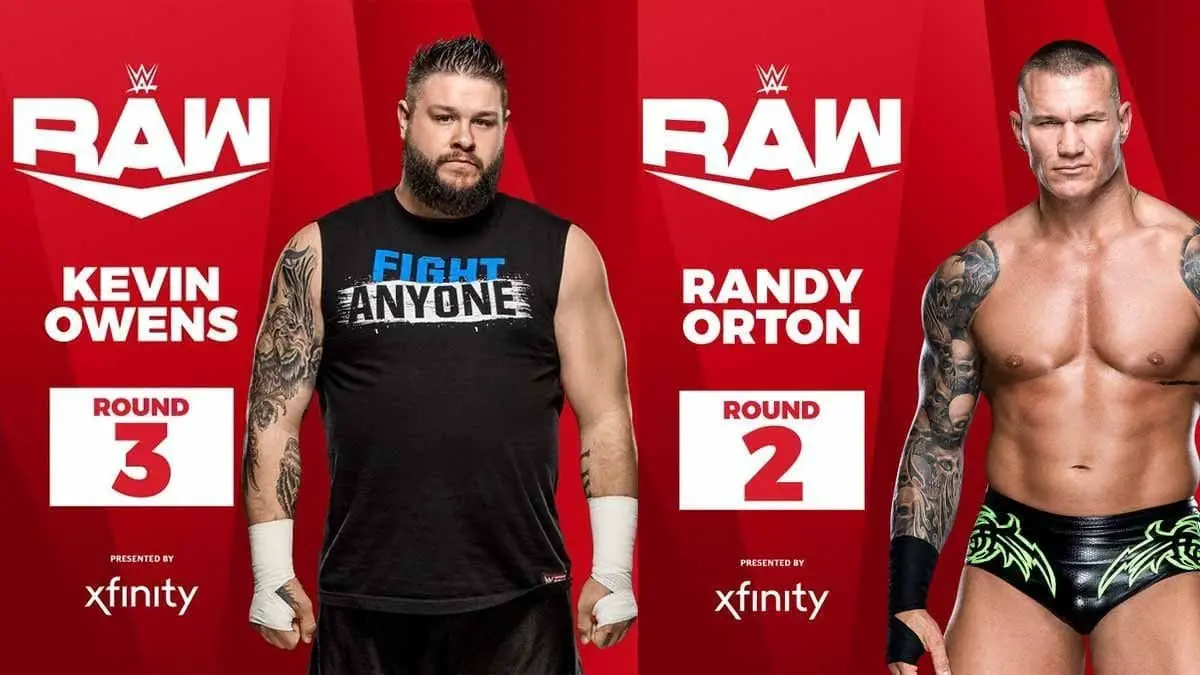 Former Champions Kevin Owens and Randy Orton have been moved to Monday Night RAW during the night 1 of WWE Draft 2019.
WWE is holding the Draft 2019 to divide the WWE wrestlers/superstars among RAW and SmackDown roster. For the first time, instead of any authority figure from WWE, it is the Network that airs these shows(FOX & USA), are picking the wrestlers for the particular brand(kayfabe).
Before the start of the drafting process, a match between WWE Universal Champion Seth Rollins and Roman Reigns took place. The winner of the match was to decide which brand/network will get the first pick of the draft. The match ended in a disqualification when the Fiend Bray Wyatt attacked Rollins and he was declared the winner by DQ. Resultingly, RAW/USA got to decide for the first pick of the draft.
USA Network decided to retain Becky Lynch as the first choice of the draft. Later, Drew McIntyre, the OC, the Viking Raider, Ricochet and others were retained by RAW. In the second round, the USA network chose Randy Orton who will return to the RAW roster for the first time since 2016. In the third round, Kevin Owens was also added back to the RAW roster.
Kevin Owens has been recently involved in a storyline with Shane McMahon. The feud ended last week at SmackDown's Fox debut with Shane losing the ladder's match to KO and in turn, getting fired from WWE(kayfabe). With the momentum behind him, it remains to be seen if Owens will be inserted in the Universal Title scene.
Randy Orton recently lost back to back WWE Championship matches against Kofi Kingston. However, the 13 times World Champion has won his most recent match against Ali at Hell in a Cell.
Monday Night RAW Picks from WWE Draft 2019 Night 1
RAW Women's Champion Becky Lynch – Number 1 pick in the draft (retained)
The OC (retained)
Drew McIntyre (retained)
Randy Orton (new addition in draft)
Ricochet (retained)
Bobby Lashley (retained)
Alexa Bliss (retained)
Kevin Owens (new addition in draft)
Natalya (retained)
The Viking Raiders (retained)
Nikki Cross(retained)
The Street Profits (retained)