Goldberg Provides Update on His Injury Before Crown Jewel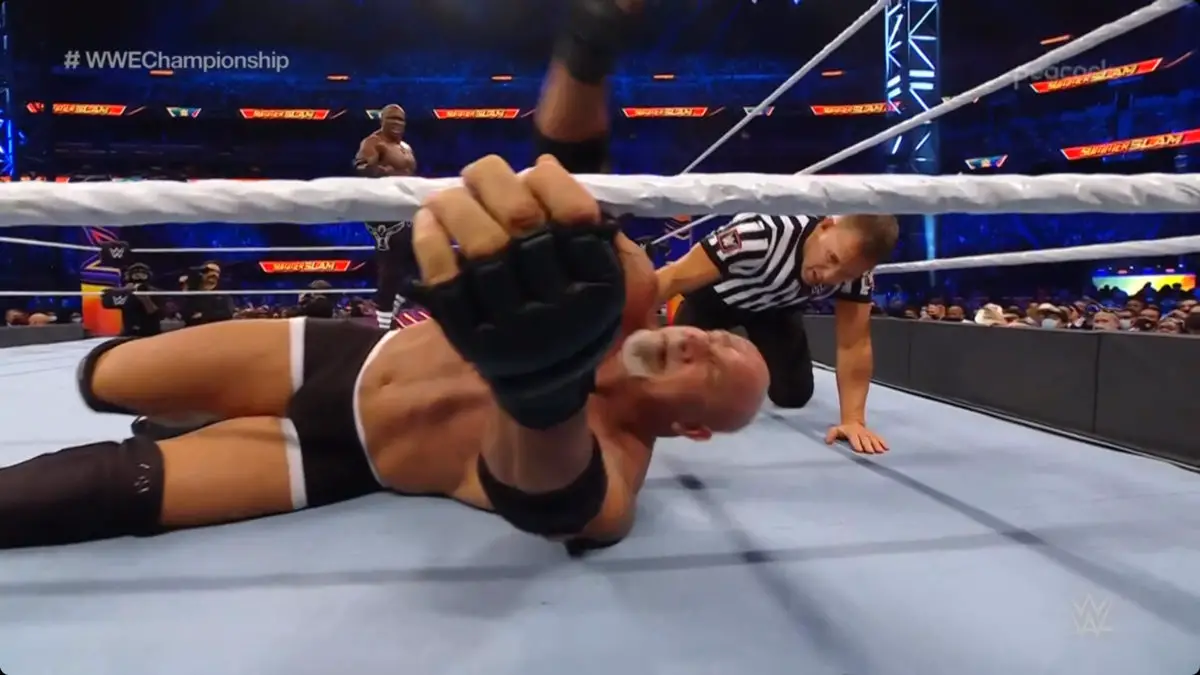 Goldberg finally provides an update on his injured knee before entering into the ring again to face Bobby Lashley at WWE Crown Jewel on October 21.
WWE Hall of Famer recently appeared on the CarCast podcast where he revealed that his knee is in much better shape now. However, he also mentioned that his knee wouldn't be healed completely by Crown Jewel but he is hoping that it would be in good enough shape to beat Bobby Lashley. 
Bobby Lashley vs Goldberg ended in a referee stoppage at SummerSlam after Goldberg was unable to compete because of his knee. Lashley attacked Goldberg's knee even after the match. As a result, Goldberg's son entered the ring and tried to stop him. However, Lashley attacked Gage as well. 
After that Goldberg stated that he doesn't care about the WWE Championship anymore as this time he would come for Lashley's soul and if he gets lucky he might even kill him. 
Now, Goldberg is all set to face Bobby Lashley again at WWE Crown Jewel on October 21 in a No Holds Barred match.