Decathlon Announced Between Viking Raiders & Street Profits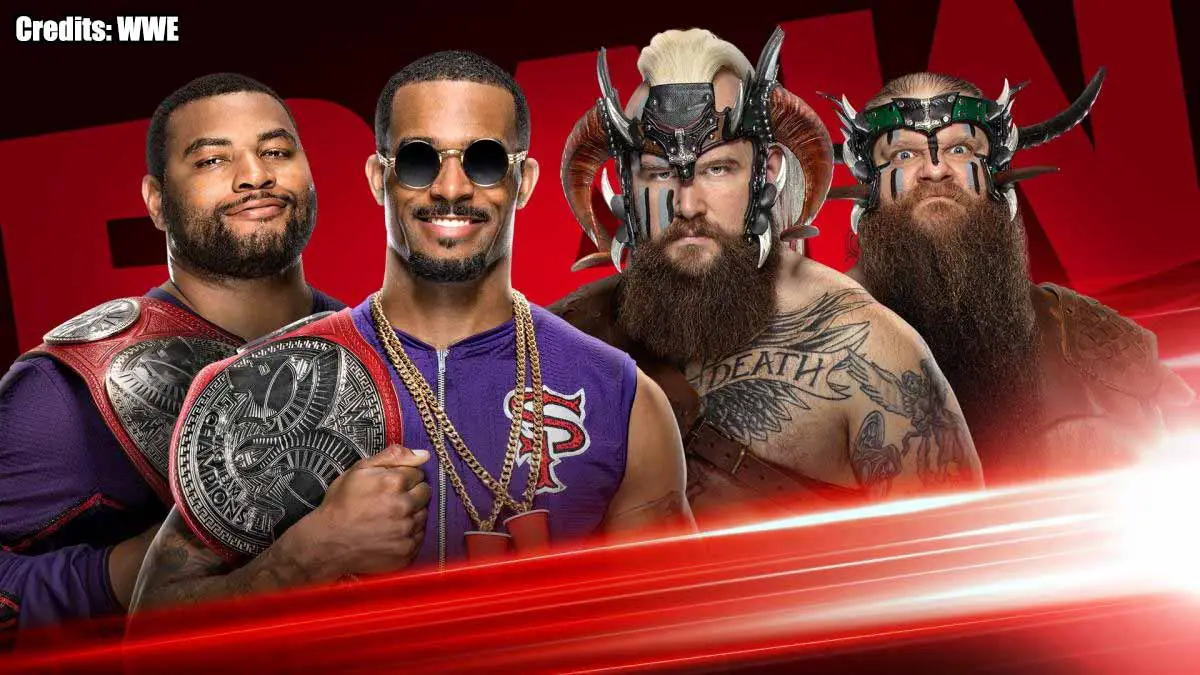 A Decathlon event is announced as the next competition between WWE RAW Tag Team Champions The Street Profits and The Viking Raiders for WWE RAW next week.
Profits and Vikings have been involved in a series of competitions under the pretext of "Whatever you can do, we can do it better!" First came the Basketball match which Profits won by a comprehensive margin. Next came the Axe Throwing competition which was Vikings forte. Last week, it was the Golf match won by Profits and this week, Vikings defeated them in a close bowling match.
During Monday's RAW Talk episode, both team were interviewed when Decathlon event was revealed as the final competition between them. This is the only thing advertised for next week's RAW until now.
The teams have been feuding over the title after WrestleMania in April. The Viking Raiders won a non-title match between them, making them eligible for a title shot. That match is currently expected to take place at WWE Backlash 2020 PPV.