Cody Rhodes Wins First Match of AEW Dynamite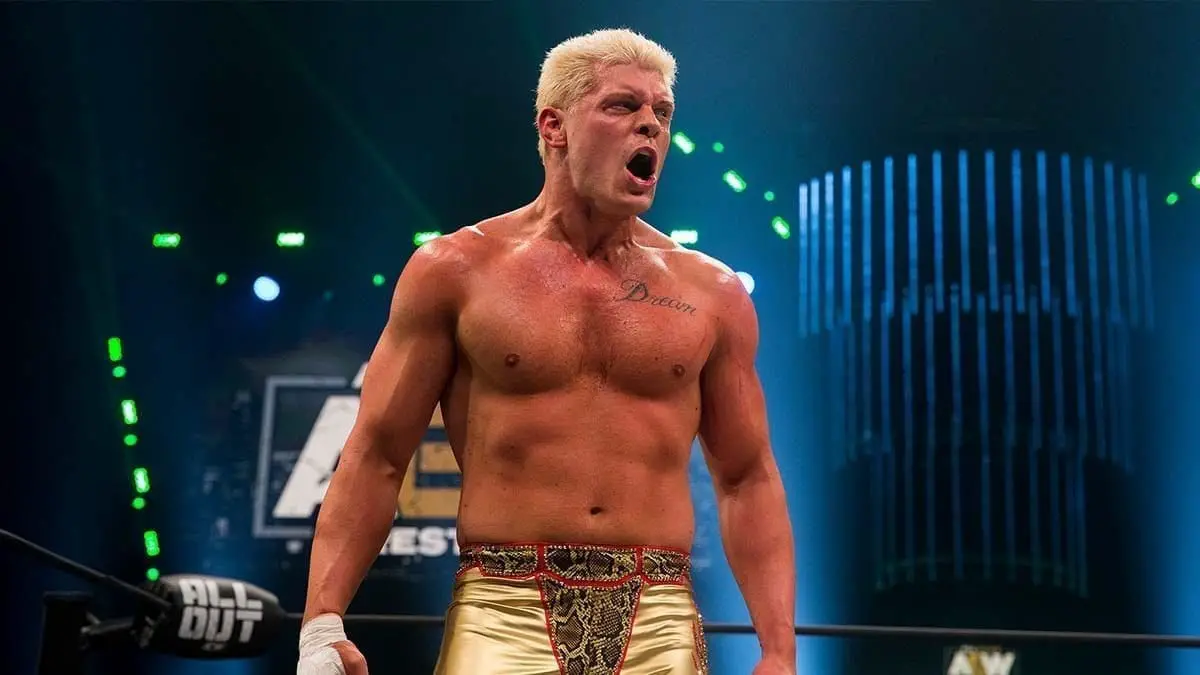 Cody Rhodes has kicked off AEW Dynamite's debut episode of TNT to win the first-ever match of the show defeating Sammy Guevara in a singles match.
Cody Rhodes opened the show along with Brandi Rhodes to a great reception from the crowd. Sammy Guevara was also received well considering that he was working as a heel. On commentary, Tony Schiavone mentioned the 1995 match between Brian Pillman and Jushin Liger kicking off the first edition of WCW Nitro on TNT and drew comparisons between the two nights.
The first big pop of the match came when Cody hit a springboard Stunner for a near fall. Later, Guevara would move to the floor and pulled Brandi Rhodes in the way of a suicide dive from Cody. Brandi got involved again a few minutes later when he decked Guevara right in the face and allowed Cody to hit a springboard kick for a near fall.
Guevara would also get some memorable spots in the match. One of those was a Spanish fly off the top turnbuckle. In the end, Sammy went up top again and went for a Shooting Star Press. But Cody got his legs up to block it and rolled up Guevara for the pinfall.
After the match, Schiavone got in the ring to interview Cody. As Cody and Sammy shook hands, Cody was blindsided by an attack from Chris Jericho who proceeded to assault him and threw him around in the ringside area. Chris Jericho and Cody would face off at AEW Full Gear 2019 PPV on 9 November 2019.