CM Punk vs MJF Dog Collar Match Announced for AEW Revolution 2022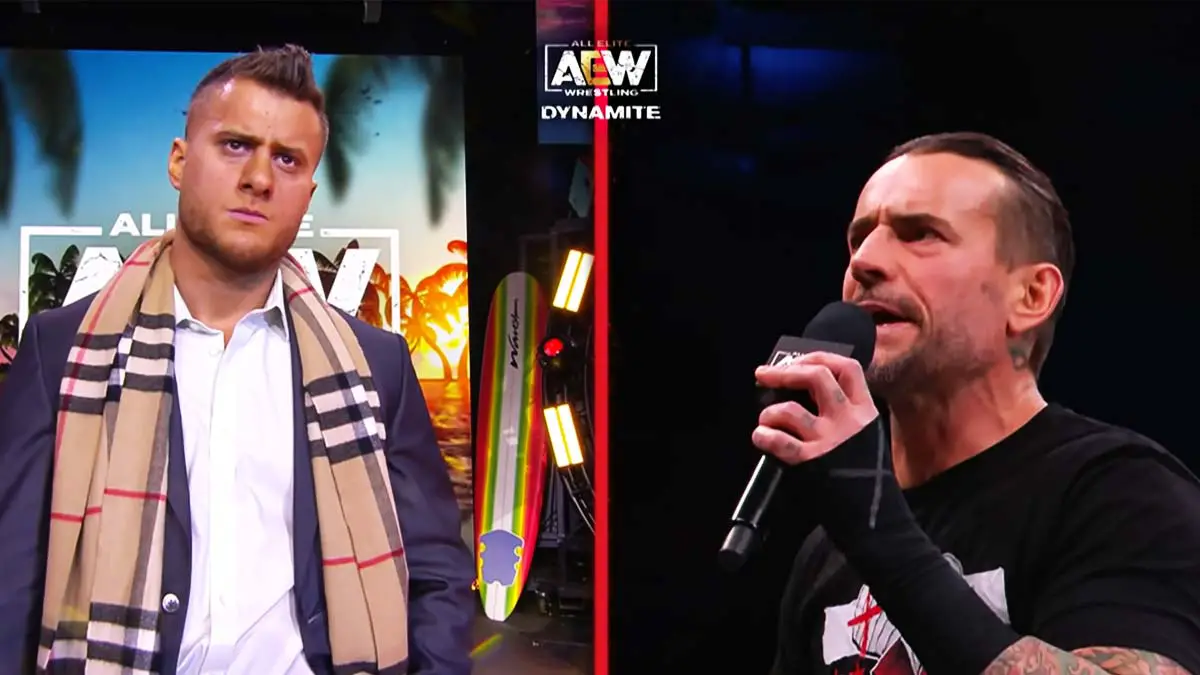 CM Punk has decided the date, time, place, and stipulation for his rematch against MJF.
MJF defeated CM Punk two weeks ago at AEW Dynamite episode in Punk's hometown of Chicago. Actually, MJF defeated Punk twice using some underhanded tactics.
First, he used a hidden wire to choke out Punk and get the win by referee stoppage. When the referee found out about it, he canceled the result and restarted the match. MJF then got an assist from Wardlow, who gave him the diamond ring to punch Punk in the face and get the pin.
Punk then earned the rematch last week after teaming up with Jon Moxley to defeat FTR. MJF earlier promised Punk that he could choose everything about their rematch if he defeats FTR.
Punk opened this week's AEW Dynamite episode with a promo. Punk talked about how he has inspired many wrestlers in the locker room, but MJF is not one of them. Punk revealed that he toyed about a steel cage match, but MJF could just run away from the cage or Wardlow could get into the cage. So, he would like to face MJF in a dog collar match at AEW Revolution 2022 PPV, where MJF will not have any way to run away from him.
Punk then called out MJF as he wanted to tell him something. As MJF came out to the stage, Punk showed him a photo from his younger days with Punk himself. Punk said while it was the greatest day of MJF's life to meet Punk that day, it was just another Friday for Punk. He then added that it will be just another match for him when he beats MJF at Revolution PPV.
Keep tuned in for more news and updates from AEW.