Butcher & Blade Attack Cody Rhodes On AEW Debut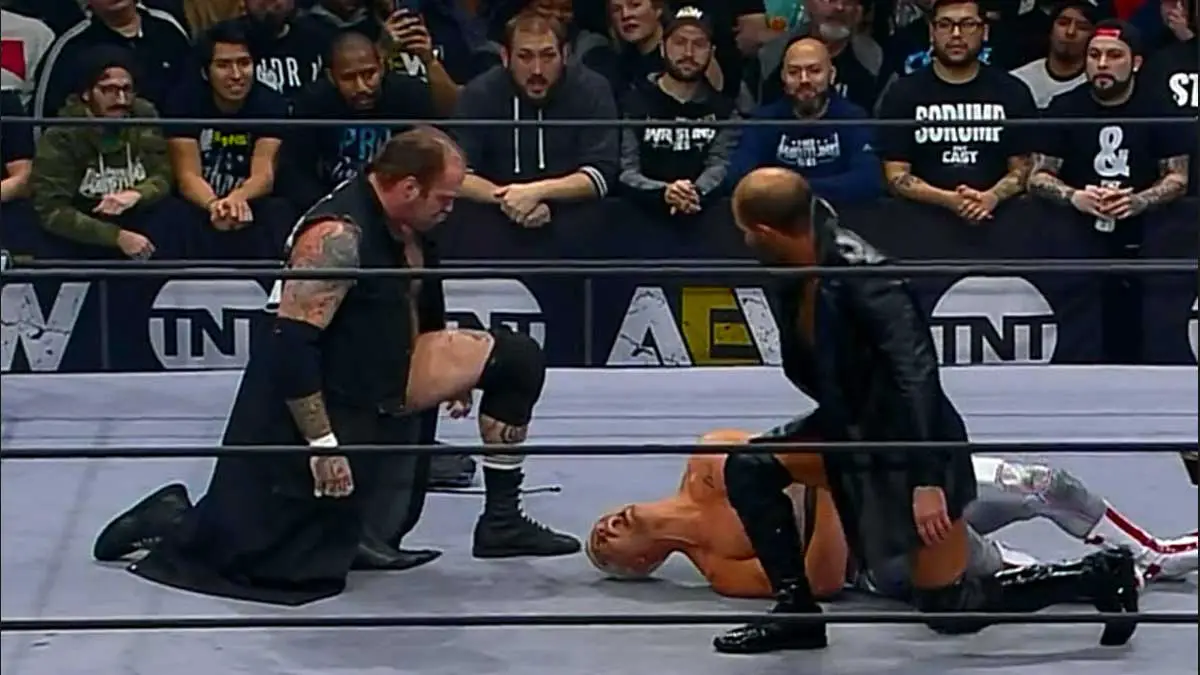 Cody Rhodes made his in-ring return to AEW Dynamite tonight but her night ended on a wrong note as he was attacked by a debuting tag team of the Butcher and the Blade.
The crowd in Chicago gave Rhodes a hero's welcome and he faced enhancement talent Matt Knicks in a short match. Post-match, Cody got on the mic and demanded a fight with MJF right here, right away.
Before anything could really happen, the ring-opened up and a masked man emerged from underneath. With Cody's back turned, the masked man spat in his face and then attacked him.
Another man then climbed from underneath the ring to attack Cody. Nobody in the live crowd had any idea who just assaulted AEW's Executive Vice-President and neither did Jim Ross. The debuting team was The Butcher and The Blade. They were then joined by Allie, who is now going by the name of, "The Bunny."
The Blade is also known as Pepper Parker and Braxton Sutter(in IMPACT Wrestling), and is married to Allie in real-life. The Butcher is known as Andy Williams, and it appears they will be a faction moving forwards.