AOP Attacks Kevin Owens Again on RAW This week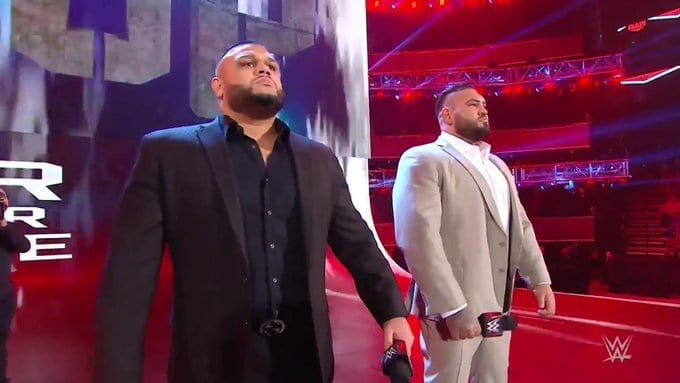 Authors of Pain(AOP) continued to target Kevin Owens on WWE Monday Night RAW this week again.
This week's RAW was opened by AOP as they entered the parking lot in an SUV. Charly Caruso would ask them why they attacked Kevin Owens last week and got some answers in their native languages. Those answers were something on the lines of- "Kevin Owens does such things that he deserves to be beaten up and they will continue beating him up".
Later in the show, AOP would interrupt Seth Rollins and Kevin Owens' segment on RAW and challenge them for a tag team match. KO refused them, insinuating that Rollins and AOP would ultimately gang up on him and beat him down. Rollins left the ring frustrated and that match did come to light.
Kevin Owens would then have a match against Bobby Lashley which was cut short when AOP attacked KO in between the match. After destroying him around the Ring, AOP actually dragged him to the back. How was Owens treated backstage? We were not shown.
The rumors are going around that AOP would ultimately form a stable with Seth Rollins and would continue to feud with Kevin Owens for the time being.