Braun Strowman wins the Andre the Giant Battle Royal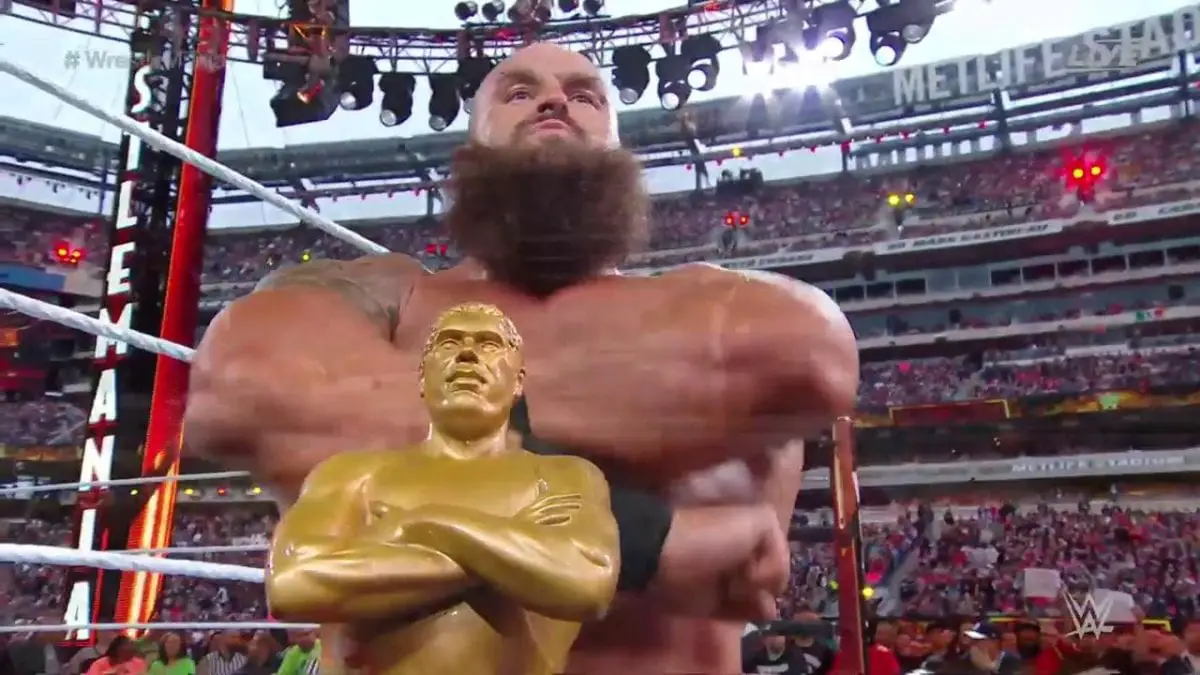 Braun Strowman has won the sixth annual Andre the Giant Memorial Battle Royal at WrestleMania 35 on 7 April 2019.
Going into WrestleMania 35, Braun Strowman was in a feud with SNL Hosts Michael Che and Colin Jost. Che and Jost were the special correspondents for WrestleMania but they got involved in a backstage beef with Braun Strowman when Colin termed pro-wrestling as fake.
On that episode of RAW, Strowman choked him for some time in order to teach him a lesson. Over the next weeks, Strowman wrecked the car sent by SNL team and when Alexa Bliss tried to make peace between them, Strowman asked Colin and Michael to enter the Battle Royal, otherwise, he will find them backstage and beat him up anyway.
The Battle Royal went down in the pre-show of WrestleMania 35 and saw the return of Luke Harper on WWE screen after a long injury layoff. Colin and Che slipped out of the ring as soon as the bell rang in order to avoid Strowman.
The Hardy Boyz and Strowman were the last three wrestlers remaining in the ring. As Hardy Boyz tried to eliminate Strowman, Jost and Che also returned to help them out. Strowman fought back eliminated Hardy Boyz. Colin Jost then brought out his therapist and tried to persuade Strowman to take up anger management.
Strowman attacked the therapist before eliminating Che. He lastly eliminated Jost to win the Battle Royal. He joins the likes of Cesaro, Big Show, Baron Corbin, Mojo Rawley and Matt Hardy as the winner of the Andre the Giant Memorial Battle Royal.
Check here for the live results from WrestleMania 35.