Report: AEW Bans Moves & Spots for Wrestler & Fan Safety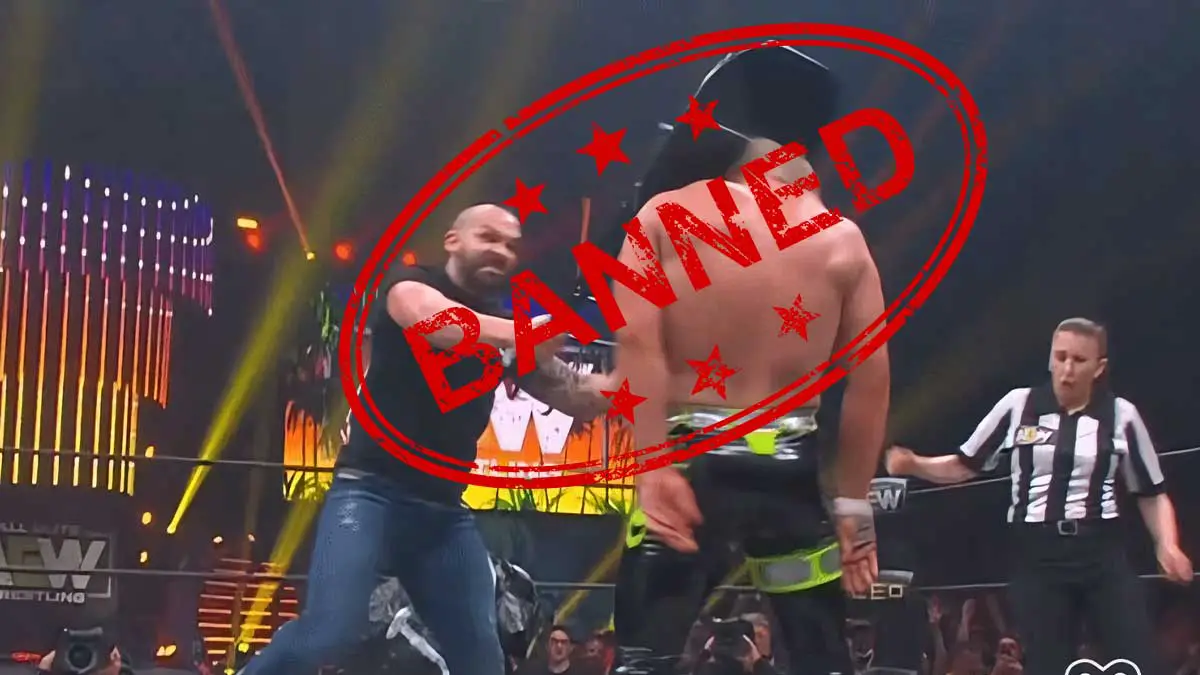 AEW has taken an important step towards wrestler and fan safety with banning some moves and acts.
Fightful Select is reporting that AEW medical team has acknowledged that there is always risk in pro-wrestling, but they wanted to minimize that risk. So, a document is made with protocols developed to help coaches and referees to help protect talent, staff, crew and fans.
These protocols include banning some moves, unprotected chair shots to heads, buckle bombs, moves on the apron, and blind moves into the turnbuckle. Any with blood on it should not be thrown into the crowd apart while new protocols also ban spitting, bleeding, throwing weapons and projectiles in the crowd along with taking drinks or food from fans and sort of physical contact.
Among some of the things outright banned in AEW now are seizure sells, physical contact with the crowd, and Buckle Bombs, per the internal document Fightful saw

Fightful Select has a full list of completely prohibited spots and moves. pic.twitter.com/YH5DJ1RtMc

— Fightful Select! Exclusive Pro Wrestling News (@FightfulSelect) July 13, 2023
The protocols also included moves and spots that will be allowed only after permission from coaches/producers involved with the match. Piledrivers, tombstone drivers, modified hurricanranas, sit-down drivers and vertebreakers lead the moves that require permissions from coaches.
Any kind of weapons usage including tables, bumps on the outside, apron, barricade, steps, ramp and ladder spots will require approvals beforehand. This also applies for any kind of physicallity with non-wrestlers, officials, and crowd.
The document states that providing necessary parties with notice to plan creative stunts and spots will help them plan with more safety.
More aggressive action and physicality, along with more creative moves, have been a trademark of AEW wrestling style so far. These new protocols will force several stars and wrestlers to make changes to their in-ring action. However, this is also an important step towards safety of everyone involved be it wrestlers, officials or fans.