Report: AEW All In 2023 Collect 90,000+ Advance US PPV Buys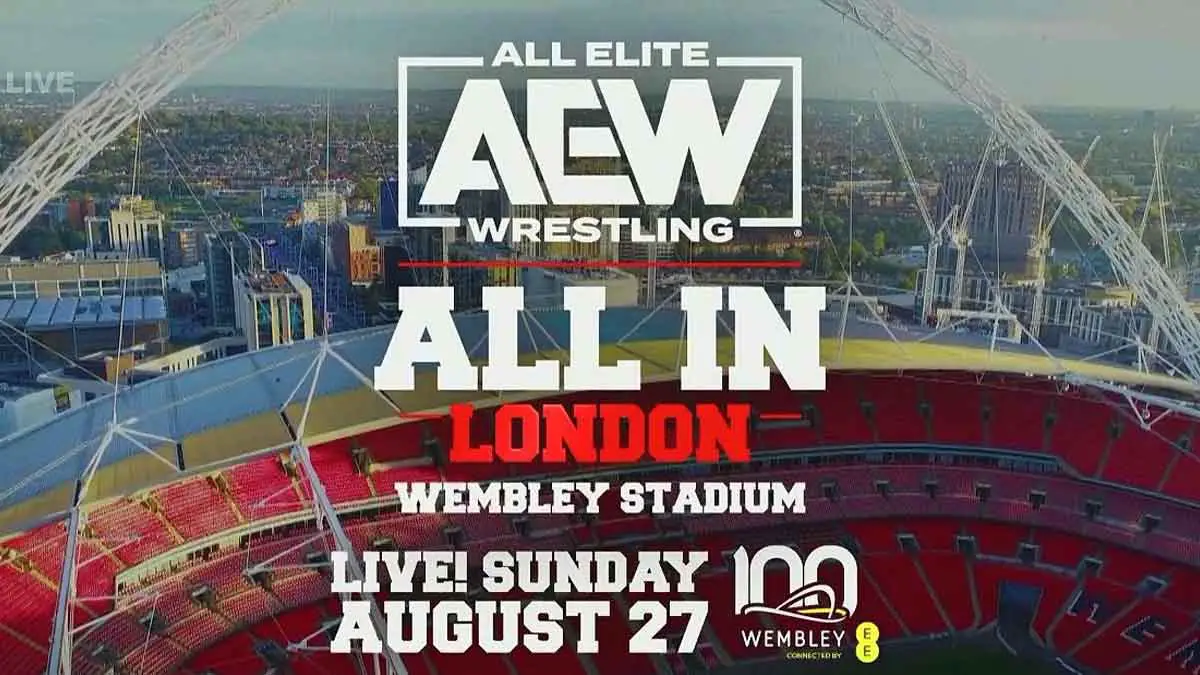 As of now, AEW has garnered over 90,000 purchases for the AEW All In PPV event in the United States.
During a recent episode of Fightful Overbooked's "In The Weeds" show, Andrew Zarian mentioned that AEW All In has garnered 90,000 purchases. If the trend continues, All In 2023 will end up being the highest-selling AEW PPV so far. Check here if you want to order AEW event.
In the context of previous AEW events, AEW Double or Nothing 2023 reportedly garnered an estimated range of 130,000 to 135,000 purchases, and AEW Revolution 2023 achieved 130,000 buys. Although specific figures for the Forbidden Door PPV are yet to be released. You can check here for the list of all AEW PPV buys.
Tony Khan has indicated that the event's viewership exceeded that of Double or Nothing 2023. Recently, Toni Khan also mentioned that additional matches will be included in the AEW All In 2023 PPV event card. Khan also said that there is a possibility of making changes to the individuals participating in specific matches.
AEW All in PPV event is scheduled for August 27, 2023, at Wembley Stadium in London, England.
The event has already broken ticket sales records and is the highest-selling pro wrestling event of all time, beating WrestleMania 32's record of 80,709 tickets. As of the latest report, AEW All In has sold 80,846 tickets. With both these figures, it is set to be the highest-grossing AEW event so far.
AEW All In currently has over 90,000 advanced PPV buys for US domestic Orders.

This is a very strong number.
#AEW #AEWAllIn pic.twitter.com/kbY0l1O7Nl

— Andrew Zarian (@AndrewZarian) August 23, 2023