UFC 294 Announced for Abu Dhabi on October 21, 2023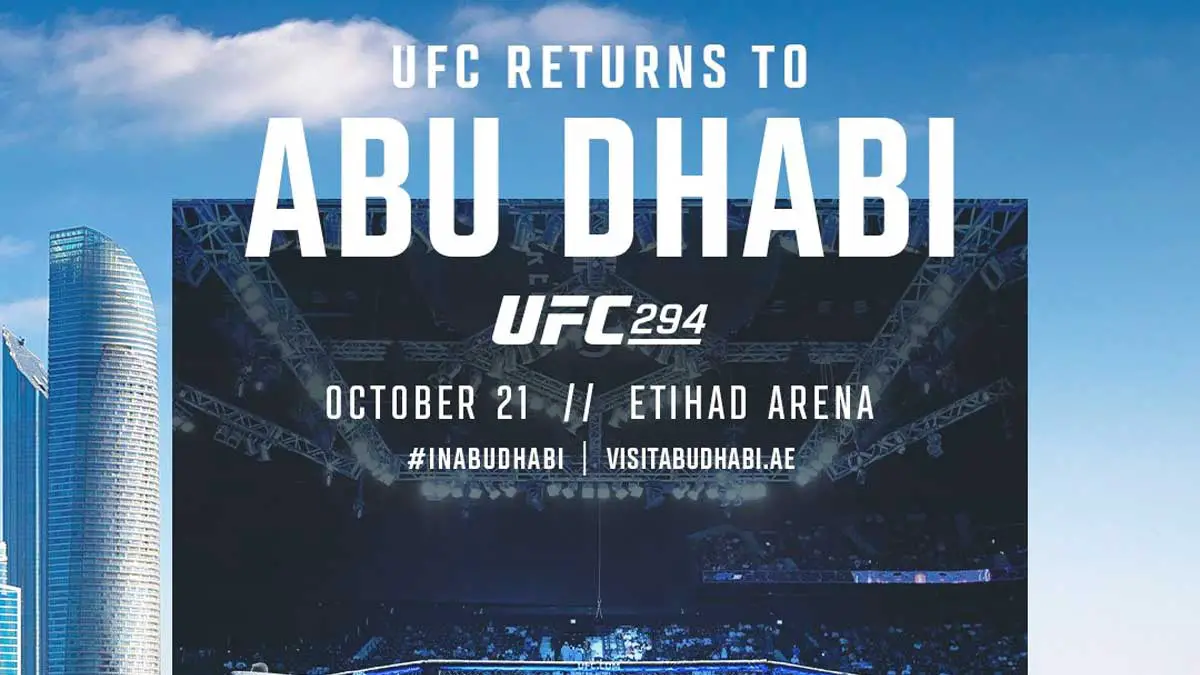 UFC has announced its return to UAE with UFC 294 event on pay-per-view.
UFC 294 will take place on October 21, 2023, at Etihad Arena in Abu Dhabi, UAE. This is in line with previous events that UFC has held at the same arena in previous years.
UFC 267 took place in October 2021 at the same venue where Glover Teixeira defeated Jan Blachowicz in the main event. UFC 280 also took place at Etihad Arena in October 2022 with one of the most stacked card. The event also saw Islam Makhachev beat Charles Oliveira to win Lightweight title in the main event.
The arena hosted several UFC events, including Fight Nights and numbered events, during COVID-19 pandemic when others places were shut down.
UFC 294 will be the 12th PPV event this year from UFC, and is fourth international PPV to be announced for this year so far. The promotion has already held 283 in Rio De Janeiro, Brazil, 284 in Perth, Australia, and will hold 286 in London, UK.
UFC 280 was announced as UFC 281 earlier, before UFC rejigged their schedule to turn it into UFC 280. Will it be the case this around also? UFC 290 is currently scheduled for July 8. With just 15 weeks between 290 and 294, will the same thing repeat this also?
Keep tuned in for the latest updates, and find the updated UFC Schedule here.