Alexander Volkanovski Next Fight: Makhachev or Topuria?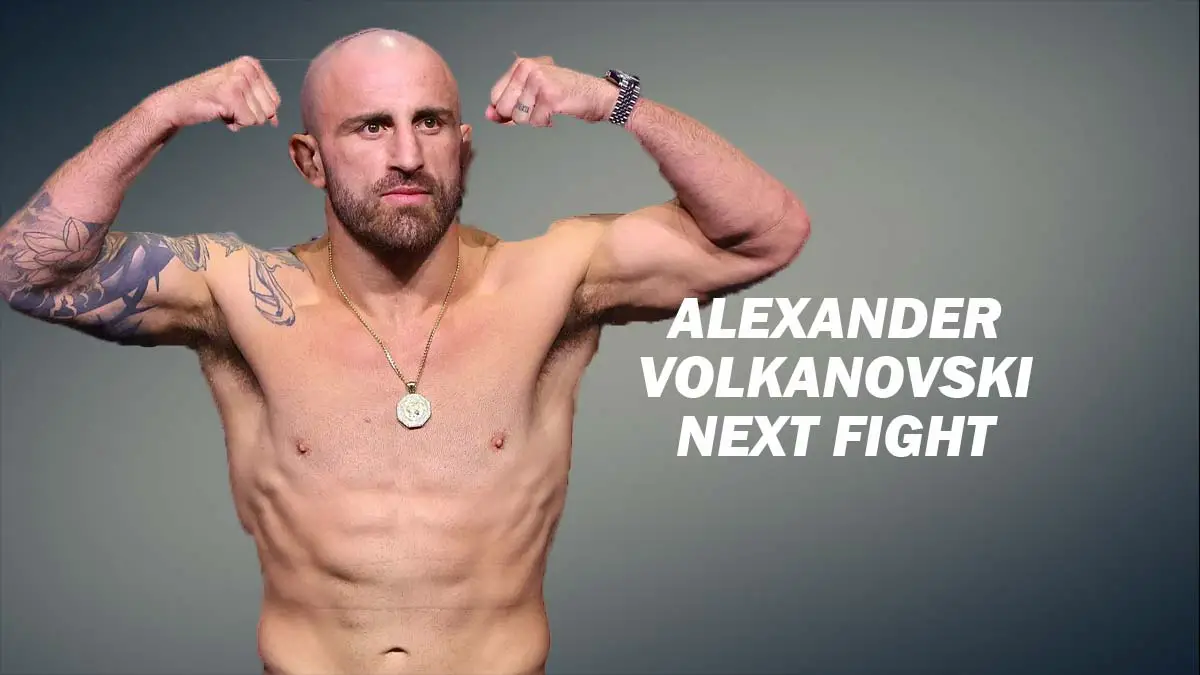 Alexander Volkanovski has proved to be next in line of dominant champions in UFC as he has reigned supreme over the featherweight division. Starting more as a striker, Volkanovski has developed his grappling game also to become a well-rounded fighter and is currently ranked as #2 in pound-for-pound ranking. After dominating at 145 lbs division, he tried to win the lightweight title also, but failed in his first attempt.
Back at featherweight, he continued his journey as the champion by beating Yair Rodriguez at UFC 290. What is next for him after this? Will he attempt another shot at the lightweight title vs Islam Makhachev? Or will he take some other fight at featherweight? Check below to know more about Alexander Volkanovski's next fight.
Who will Alexander Volkanovski Fight Next?
There are currently two options for Alexander Volkanovski for his next fight. The first one is to fight for UFC Lightweight Championship, while the other option is to defend his featherweight title against Ilja Topuria. At this point, his next fight will mostly depend on timing.
Volkanovski revealed in a post-fight interview at UFC 290 that he would go for hand surgery after this fight. Islam Makhachev will fight Charles Oliveira at UFC 294 for the lightweight title. The winner of that bout might fight again in the first half of 2024, and Volkanovski is mostly likely to be fit by that time.
However, if Volkanovski gets fit earlier and wants to fight late this year or early next year, he will likely fight Ilja Topuria next. Topuria is a surging contender with 6 wins in UFC since his debut in 2020, and is unbeaten in 14 MMA fights overall. While Topuria might not seem ready for the title shot yet, Volkanovski himself expressed that he would like to defend the title against him.
Alexander Volkanovski Next Fight Date
As mentioned earlier, Volkanovski is expected to undergo hand surgery next. So, the date for his next fight will depend on his recovery. However, a realistic date for his next fight will be early in 2024.
Alexander Volkanovski Current Record
Alexander Volkanovski currently holds a record 26-2 in MMA, and 13-1 in UFC. He was once on a 22-fight winning streak with 11 of those coming in UFC. He won the UFC Featherweight Championship by beating Max Halloway at UFC 245 in December 2019. He has defended it five times in total, with two defenses coming against Halloway, one each against Brian Ortega and Jung Chan-Sung, and a title unification bout against Yair Rodriguez. His only loss in UFC has come against Islam Makhachev at UFC 284 for the lightweight title.