Wyatt vs Knight Pitch Black Match Set for WWE Royal Rumble 2023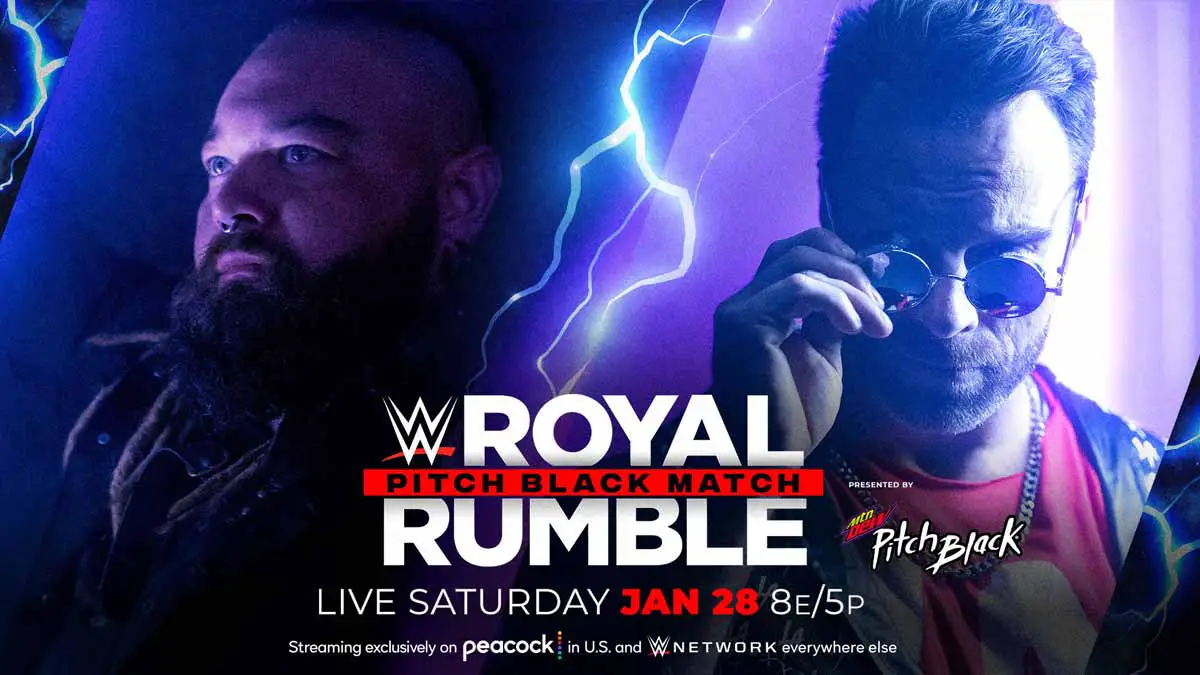 WWE has confirmed that Pitch Black match at Royal Rumble 2023 will be between Bray Wyatt and LA Knight.
The announcement came during this week's SmackDown episode after yet another confrontation between Wyatt and Knight. It was followed by Uncle Howdy appearing once again and dropping Wyatt with Sister Abigail.
The feud between LA Knight and Bray Wyatt started in November when Wyatt tried to address Knight's anger about not being included in SmackDown World Cup. Knight berated Wyatt saying that Wyatt should go back to his room and play with his toys. Uncle Howdy then instructed Wyatt to "get him". Wyatt dropped Knight with a headbutt.
Knight then slapped Wyatt the following week. Knight was attacked backstage two weeks back-to-back and blamed Wyatt for it. Wyatt pleaded innocence and blamed Uncle Howdy for it. Knight countered by saying that Wyatt himself is Uncle Howdy. However, Wyatt was proved right at the end when Uncle Howdy revealed himself two weeks back on SmackDown.
Knight once again interrupted Wyatt's promo this week on SmackDown and challenged him for a match. Wyatt accepted the challenge. WWE later revealed that the match will indeed be the Pitch Black match at Royal Rumble 2023 on January 28.
Last week, WWE announced Pitch Black match for Royal Rumble 2023 which will be sponsored by Mountain Dew Pitch Black drink. The rules and conditions for the match are not clear at this moment.