WWE WrestleMania 36 Live Results & Updates- 5 April 2020 – Night 2
Welcome to ITN's Live Results & Updates Blog for Night 2 of WWE WrestleMania 36 on 5 April 2020(4/5/2020).
Date- 5 April 2020
Location- WWE Performance Center, Orlando, FL, US
Time- 8 PM EST(11 PM GMT/5 April 2020 4:30 AM IST)
Pre-Show Start Time- 7 PM EST(10 PM GMT/6 April 2020 3:30 AM IST)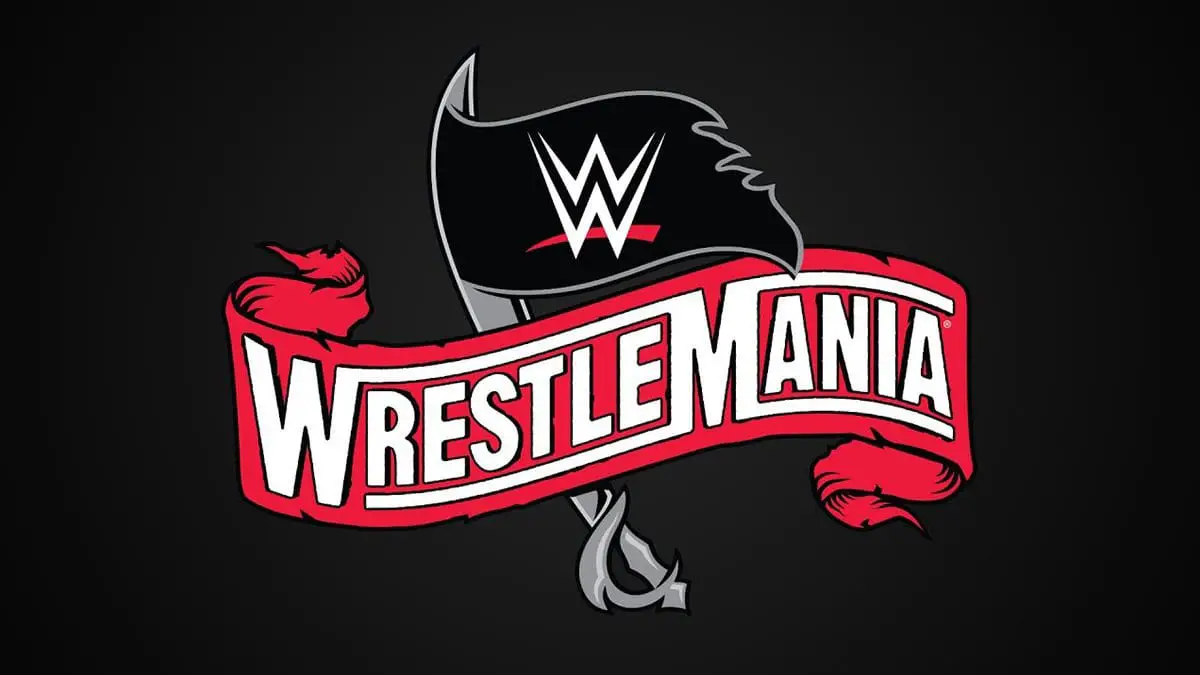 WWE WrestleMania carries onto its second night. Night 1 was predictably awkward without the crowd but still presented some good matches. But if night 1 had the Boneyard Match, night 2 has Firefly Fun House where something different is expected. Let's hope it turns out to be as good.
WWE WrestleMania WM 36 Quick Results
Liv Morgan defeated Natalya(pre-show)
Charlotte Flair defeated Rhea Ripley to become new NXT Women's Champion
Aleister Black defeated Bobby Lashley
Otis defeated Dolph Ziggler
Edge defeated Randy Orton in the Last Man Standing Match
The Street Profits (Angelo Dawkins and Montez Ford) defeated Andrade & Angel Garza (with Zelina Vega) to retain the WWE Raw Tag Team Championship
Bayley defeated Lacey Evans vs Naomi vs Sasha Banks vs Tamina in Fatal 5-Way Elimination Match to retain WWE SmackDown Women's Championship
The Fiend Bray Wyatt defeated John Cena in Firefly Fun House Match
Drew McIntyre defeated Brock Lesnar to become the new WWE Champion
WWE WrestleMania 36 Kick Off Show Results & Updates
Corey Graves and Peter Rosenburg welcomes us to the pre-show. They discuss the results from night 1 and especially puts over the Boneyard match. Next, they go through tonight's line-up. WWE RAW Tag Team Champions Street Profits hype their match from backstage. Angelo Dawkins flirts with Charly Caruso while Dawkins wants the smoke at WrestleMania.
Liv Morgan defeated Natalya in a singles match. Natalya decked Morgan after their handshake at the start. They went back and forth during the match. Natalya tried to catch Morgan as she dived from the ropes, but Morgan rolled her up to get the win.
Other matches are previewed by Rosenberg and Graves. We see what happened between Otis, Mandy Rose, Dolph Ziggler and Sonya Deville. Ziggler and Deville are backstage where Ziggler sends a voicemail to Mandy as they are not able to reach her on call.
WWE WrestleMania 36 Main Show Results & Updates
Stephaine McMahon welcomes us to WrestleMania night 2 with the same message as it was on night 1. We get the theme video package for the opening. Host Rob Gronkowski welcomes us to the show and send us to the ring.
Charlotte Flair defeated Rhea Ripley to become the new NXT Women's Champion. Flair started strongly but Rhea was quick to come back into the match. Throughout, the story went on with Flair targetting Ripley's injured knee while also hitting big moves from time to time. Ripley came out of tough spots multiple times with his power and guile. Flair finally locked in Figure Four and even with a tremendous amount of pain, Ripley refused to give up for a long time. But Flair got her win after she bridged it into Figure Eight.
Aleister Black defeated Bobby Lashley after hitting Black Mass. Lashley dominated from start but Black kept him at bay for a while. Things changed after Black missed a moonsault and Lashley threw him around the ring and into the barrier. Black countered the spear with a knee strike and continued with his trademark kicks. Lashley took back control and was going for the Dominator but Lana yells at him to use spear. As Lashley charged, Black hit the Black mass for the win.
Otis defeated Dolph Ziggler in a singles match. Otis overpowered Ziggler to start but Ziggler used superkick and dropkick to get something going. The babyface was uncontrollable once he came out of scissor hold. He sets up Ziggler for the caterpillar after clotheslines and splashes.
However, Sonya Deville came in and hit a low blow on Otis. Seeing this, Mandy Rose also came out and attack Deville. Deville ran into the ring to avoid Rose. As the referee got distracted, Rose hit Ziggler with the low blow and Otis finished him off with the caterpillar elbow drop to get the win.
Edge defeated Randy Orton in the Last Man Standing Match. Orton, disguised as a camera, came from behind to hit RKO out of nowhere to start the match. Orton took the fight to the ringside and into the gym of Performance center. Edge finally got a meaningful attack as he climbed onto a railing and dropped the elbow. They kept brawling throughout the performance center for too long, taking control over each other turn by turn.
On top of box truck, Edge speared Orton when he was going for the punt kick. Orton also hit him with RKO as he got up. Orton brought in the chairs and wrecks it over Edge's back. Orton was going for the con-chair-to but Edge caught him in a choke. Edge then hit the con-chair-to and got his 10 counts from the referee to win the match. Post-match, Edge was seen emotional as he picked Orton's head and saying something to him.
The Street Profits (Angelo Dawkins and Montez Ford) defeated Andrade & Angel Garza (with Zelina Vega) to retain the WWE Raw Tag Team Championship. The champs started the match strongly but Garza hit a superkick on Dawkins to take control over. They worked over Dawkins for a while until Dawkins avoided Theory and tagged in Dawkins. After some action, Theory slammed Dawkins with a TKO. But Dawkins flew in with his splash to break the pin and Dawkins rolled him up for the win.
After the match, Garza, Theory and Vega started beating up the champs. Bianca Beliar came out to make the save and beat up Vega before dropping her with KOD. She celebrated with her husband, Montez Ford, and Dawkins for a while after this.
Bayley defeated Lacey Evans, Naomi, Sasha Banks and Tamina in Fatal 5-Way Elimination Match to retain WWE SmackDown Women's Championship. The other four women ganged up against Tamina to start and forced her to roll out. The four women continued the match for a while until Tamina came in hot again to overpower others. A Team BAD reunion was teased when Tamina, Naomi and Sasha were in the ring. But Tamina hit a superkick on Sasha to squash that bit. All four women had to hit their finishers on Tamina and put pressure over her to eliminate her.
Naomi and Evans team up against Sasha and Bayley. After Evans was forced off, Naomi gave a good fight to the heels. After Naomi hit a stunner on Sasha, Bayley hit her a knee on the back of her head and Sasha put her in the Bank statement to eliminate her. Evans backdropped Sasha out of the ring. As Sasha returned, Bayley pushed her to save her from Evans. But Evans turned her woman's right into Sasha and pinned her.
Evans and Bayley were the last two remaining in the match. Bayley tied Evans' hand in the turnbuckle but Evans hit a big boot to get the breather. She hit the moonsault on Bayley, only for Bayley to kick out. Sasha hit a backstabber on Evans and Bayley pins her to win the match. After the match, Sasha looks irritated but puts the belt around Bayley's waist.
The Fiend Bray Wyatt vs John Cena in Firefly Fun House Match. Cena entered first and says 'welcome to WrestleMania'. Him saying WrestleMania was interrupted by many other footages of Vince McMahon and others. We cut to Firefly Fun House where Bray Wyatt introduced gods, monsters, angels and demons as his neighbors. He tells Cena that he is about to face your greatest opponent to date: Cena himself.
Wyatt steps out of Fun House and the camera panned out for us to see Cena teleported in the Fun House. Ramblin' Rabbit tells Cena to step through the same door as Wyatt. It's dark on the other side and Cena is confronted by the Vince McMahon look alike puppet. The puppet rants on Cena to bring out Ruthless Aggression and threatens to fire him. Camera cuts to Wyatt in the ring, acting as Kurt Angle in Cena's debut match from 2002.
Next segment was in 1989's Saturday Night Main Event where John Cena is Wyatt's tag team partner as he cuts a promo. Cena is pulling dumbles like crazy as Wyatt takes a dig about The Bella Twins. Cena's arm stop working after a while.
Next we transition to SmackDown from 2003, in front of the punch logo. Cena is also in 2003's Doctor of Thuganomics avatar, hurling insults at Wyatt. Wyatt calls him a bully and we moved on to WrestleMania 30, where the antagonist rightfully claimed fans wanted him but "Man of the People" Cena denied them.
From there, we moved onto the WCW Nitro nWO era, with Wyatt dressed as Eric Bischoff. He introduced John Cena, who came out as Hulk Hogan, carrying the nWO WCW World Heavyweight Championship. McMahon puppet and Mercy the Buzzard were at commentary during this. The Fiend then appeared behind Cena as screen went dark and dropped him with Sister Abigail and applied the mandible claw to lay out Cena. The Fiend stood tall to close out the segment.
Drew McIntyre defeated Brock Lesnar to become the new WWE Champion. Lesnar tackled McIntyre into the corner but McIntyre reversed the Irish whip for a Claymore. Lesnar starts hitting German suplexes and then hit F5. McIntyre kicks out at one after first F5. Lesnar hits three more F5s but McIntyre kept kicking out. McIntyre counters another F5 and hits three Claymore one after the other, before finally getting the pin.
An emotional Drew McIntyre celebrated in the empty WWE Performance Center to close the show.