WWE TLC 2019: Aleister Black Defeated Buddy Murphy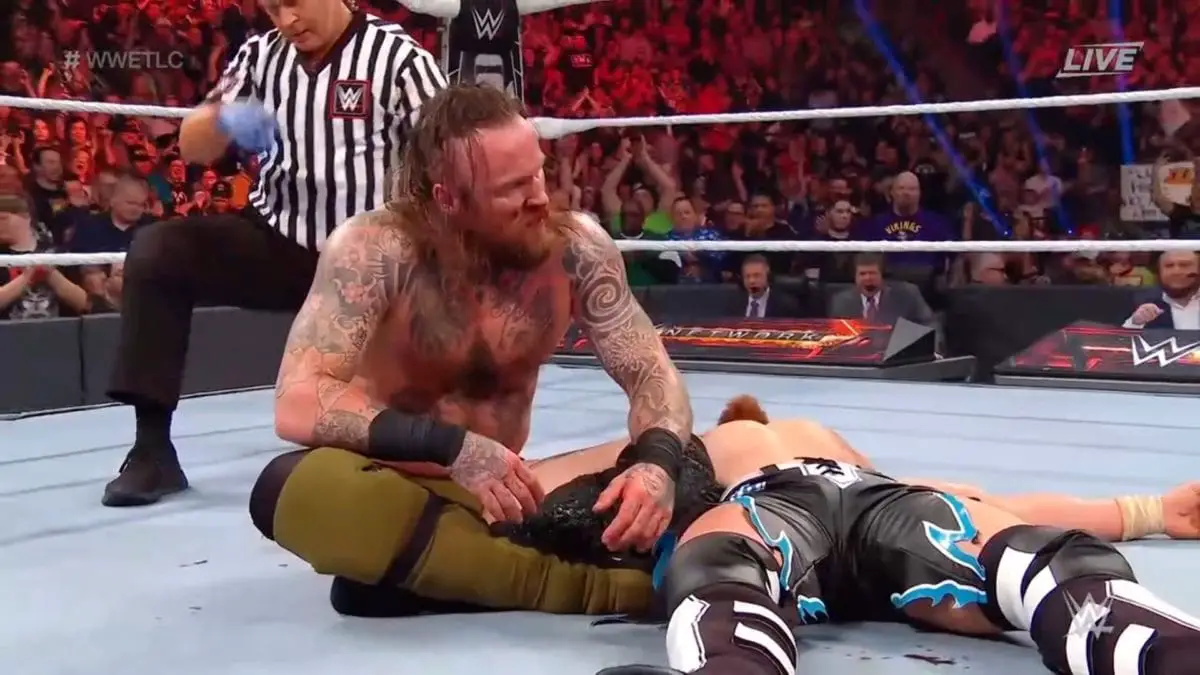 Aleister Black defeated Buddy Murphy on his return to a WWE PPV at WWE TLC 2019 in Minneapolis, in an excellent hard-fought match between the two superstars.
Aleister Black has had multiple mini feuds since moving to SmackDown after WrestleMania earlier this year. Every feud has started with Black asking someone to knock on his door to pick a fight and ended with him defeating the opponent. Cesaro and Sami Zayn suffered the same fate during Black's time at SmackDown before Black was moved to RAW during the WWE Draft 2019.
Buddy Murphy was also not seeing much action after a series of matches against Daniel Bryan and Roman Reigns which gained him much credibility with the WWE universe. Murphy then became the latest WWE superstar to knock on Black's door on the 18 November episode of Raw. Two men went back and forth in their promos and brawls to set up the match at WWE TLC 2019 PPV.
As Buddy Murphy entered, he sat down in the middle ring, in Black's signature style, to show that he was not intimidated by his opponent. However, Black was still able to get an early advantage with slamming Murphy in the middle of the ring. Murphy gained control by tripped Black on the apron and followed it by sending him face-first into the ring post and into the steel steps.
Soon, Black was busted open with a broken nose by one of the knee strikes from Murphy but continued with the match in a bloodied condition. After some good work from both men, Murphy almost had the win when he delivered a powerbomb and followed up with a brainbuster. But Black prevailed.
They went to spar for some more time and exchanged strikes, reversals, and counters. The finish came when Black suddenly took control and hit the Black Mass on Murphy to get the win.
This was the first time since WWE Extreme Rules that Aleister Black was put on a WWE PPV card. He also remains undefeated in singles matches in WWE's so-called main roster.