WWE Survivor Series 2022: Ronda Rousey vs Shotzi Result LIVE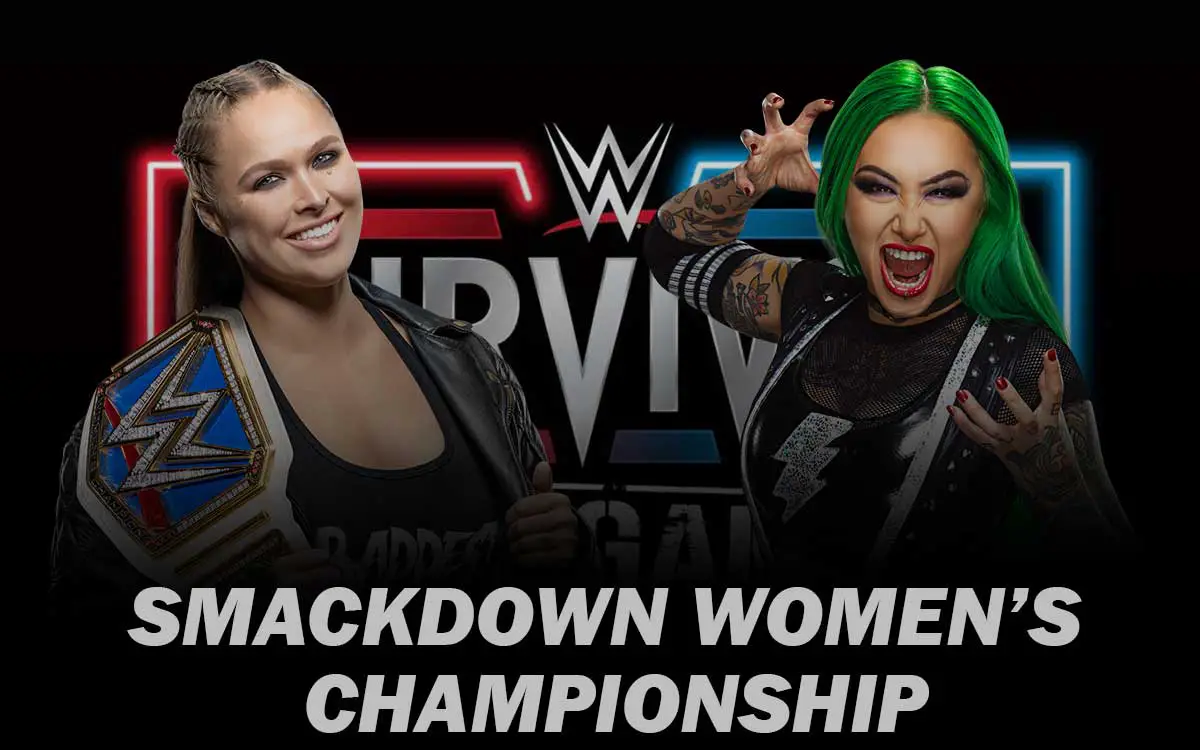 Ronda Rousey will defend WWE SmackDown Women's Championship against Shotzi at WWE Survivor Series WarGames 2022.
On the November 11 episode of WWE SmackDown, Shotzi managed to win the six-pack challenge to become the #1 contender for SmackDown Women's title. Since then, Rousey and her friend Shayna Baszler began to target Shotzi. Raquel Rodriguez did try to help Shotzi. However, on the final SmackDown before Survivor Series, she got attacked by Shayna and Ronda backstage who injured her arm. 
Shotzi fought Ronda & Shayna alone on SmackDown until an injured Raquel came out to help her. However, Ronda went on to injure Raquel and left Shotzi alone to deal with them. Will Shotzi be able to counter Shayna in Ronda's corner when they clash at Survivor Series?
Live Updates
Shotzi makes her way to the ring in her taking care-of business tank. SmackDown women's champion Ronda Rousey is the second one to enter the ring. She is accompanied by Shayna Baszler. 
Shotzi goes right after Rousey but the latter counters it with a takedown. She then goes after Ronda again, but Rousey puts her in the ankle lock. Shotzi gets out of it and puts Ronda into the corner. Ronda goes to the floor and then Shotzi hits a suicide dive, but Shayna pushes Ronda out of the way and eats the move. Shotzi chases Ronda and drives her into the steel steps. 
The fight gets back into the ring. Shayna tries to interfere again by coming to the apron by Shotzi knocks her off. Shotzi attempts to hit a crossbody but Ronda countered it with a fall away slam. Ronda was kicking Shotzi but the latter manages to trip her away by targeting the heel. Ronda then hits Shotzi's ribs with several punches before she chokes her on the rope. 
The fight is outside now and Shotzi drives Ronda into the barricade. Shayna tries to interrupt but she gets hit by the DDT. Shotzi enters the ring to break the countdown and then sends both Shayna and Ronda to the crowd. Shotzi hits them with the crossbody which involves two fans as well. 
Shotzi takes Ronda back to the ring as the referee counts to eight. Shotzi climbs to the top ropes, but Ronda goes there too, and hits a judo throw from the top rope. It is followed by Piper's Pit and then Rousey finally locks in the armbar which forces Shotzi to submit. 
Ronda Rousey successfully retained the SmackDown women's championship.