WWE SmackDown Preview & Matches for Tonight 17 April 2020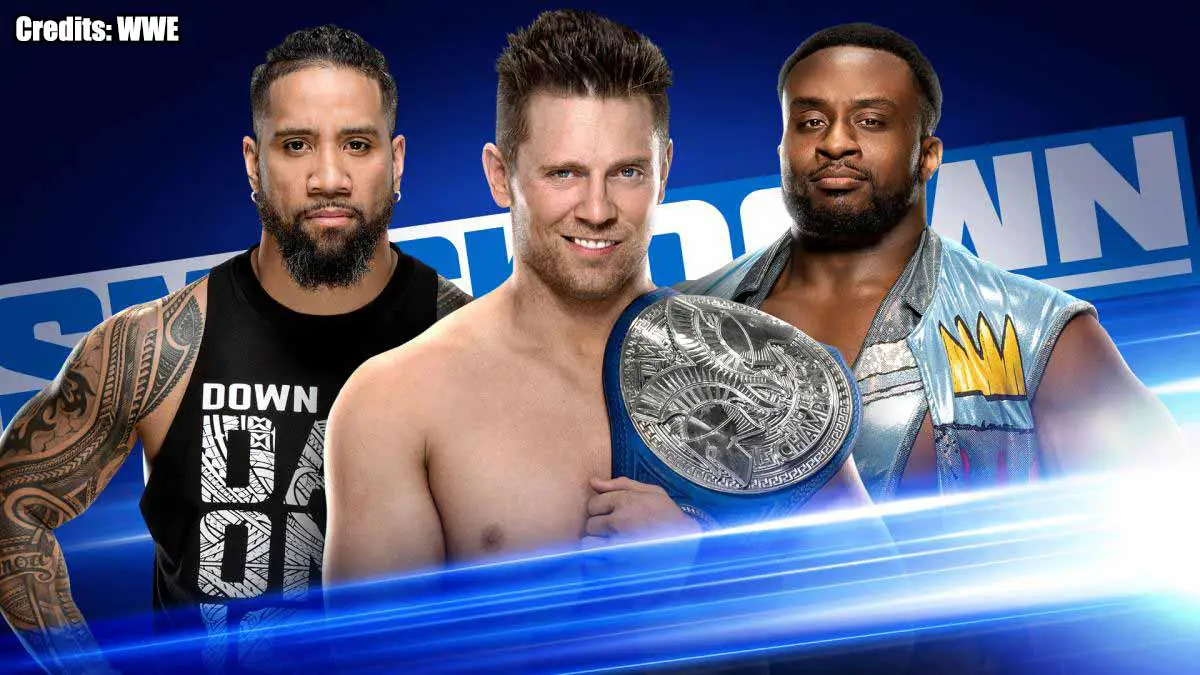 Check out the preview and matches announced for the WWE Friday Night SmackDow episode of tonight, 17 April 2020(4/17/2020).
Date- 17 April 2020
Location- WWE Performance Center, Orlando, FL, US
Time- 8 PM EST(18 April 2020 12 AM GMT/5:30 AM IST)
The Miz vs Big E vs Jey Uso – Triple Threat Match, WWE SmackDown Tag Team Championship
John Morrison rode his luck as he ended up pulling off the titles from the top in the ladder match against Kofi Kingston and Jimmy Uso at WrestleMania. The situation was a unique one with only one member of the teams taking part in a tag team title match. And their opponents correctly raised the issue that the other part of the teams should also compete.
So this time, the onus will be on the Miz to retain the title against Big E and Jey. Will the Miz be as lucky as he was at WrestleMania where he "defended the title from his couch?" Let's see.
Daniel Bryan vs Cesaro – Money in the Bank Qualifier
Daniel Bryan will try to put away the disappointment of WrestleMania behind when he will face Cesaro this week. Nakamura and Cesaro were a major reason that led to Bryan losing his match against Sami Zayn, and the match against Cesaro gives him a perfect opportunity for some sweet revenge.
I am also liking the fact that WWE has threaded in a storyline for Money in the Bank qualifier match. Earlier, they have wasted such opportunities in qualifiers and tournaments.
Tamina Snuka vs Sasha Banks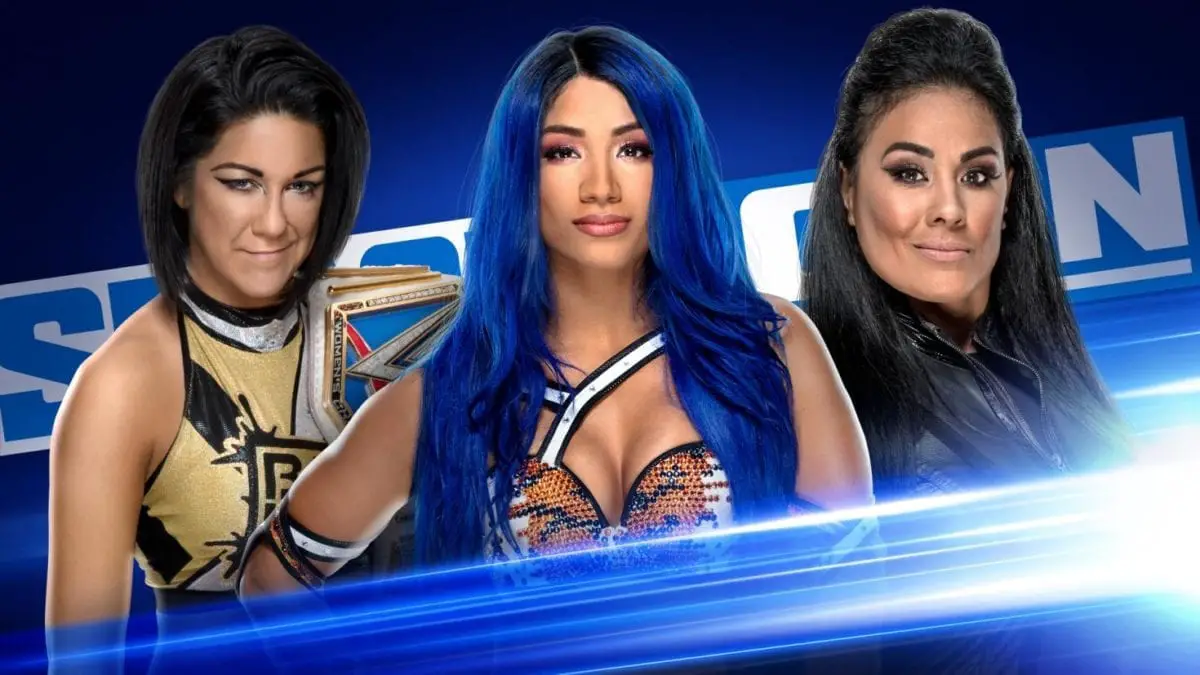 Tamina wants another title shot after the way she was eliminated from WrestleMania match. But Bayley is clever enough to put Sasha Banks in the way first. So, in order to get her title shot, Tamina will now have beat Sasha first.
Tamina might not have much problem with this. But Bayley's best friend surely does. After how Sasha was eliminated from WrestleMania title match, everything is not rosy between Boss N' Hug Connection. Will that be a factor in the result of this match?
Dana Brooke vs Naomi – Money in the Bank Qualifier
After Asuka, Shayna Baszler and Nia Jax qualified for Money in the Bank match from RAW side, Dana Brooke and Naomi will face-off for the first spot from SmackDown side.
Mandy Rose & Sonya Deville to Clear the Air!!
It was heartbreaking to see Mandy Rose to choose Dolph Ziggler over Otis. But as it turned out, all this was set-up by Sonya Deville and Ziggler. After the tape of Sonya backstabbing Rose was released by some mysterious figure, Rose definitely had the right to be angry at Deville and Ziggler.
Now, after Otis and Rose have come together and Otis has defeated Ziggler at WrestleMania, Sonya will try and repair her relationship with Rose.