WWE SmackDown Live Results and Updates- 13 December 2019
Welcome to ITN's Live Results and Updates Blog for the WWE Friday Night SmackDown episode of 13 December 2019 (12/13/2019).
Date- 13 December 2019
Location- Fiserv Forum, Milwaukee, WI, US
Time- 8 PM EST(14 December 2019 1 AM GMT/6:30 AM IST)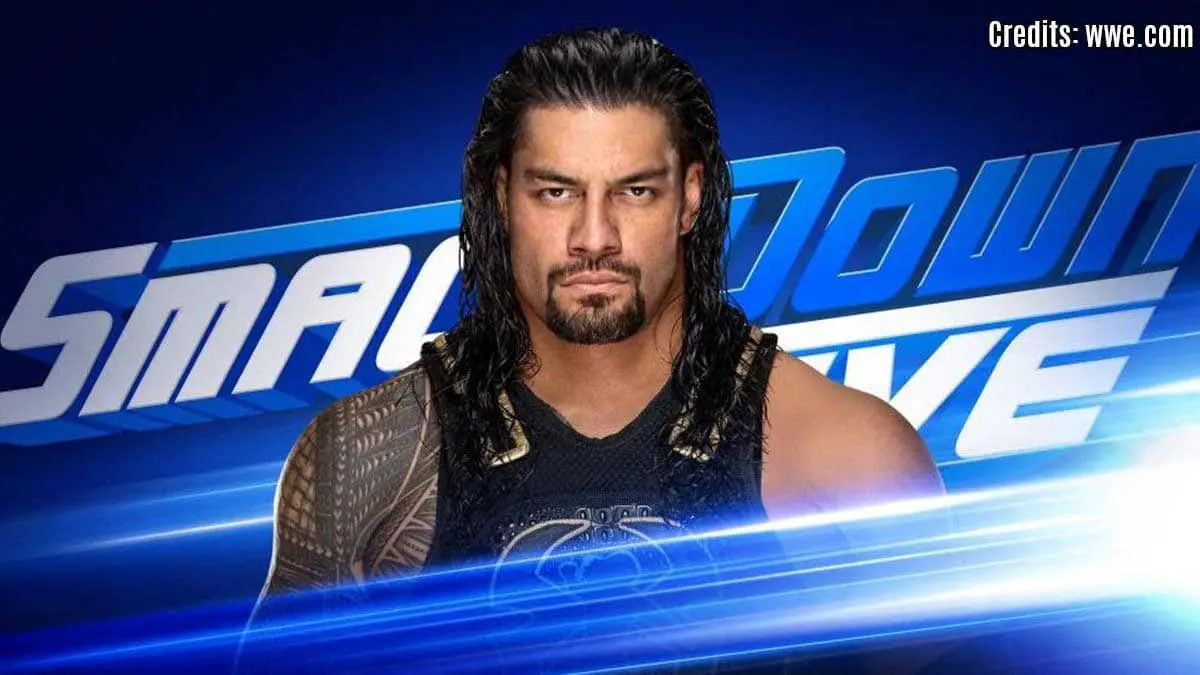 The go-home episode of SmackDown for WWE TLC 2019 show which takes place this Sunday. There are one or two matches that are expected to be announced for TLC from SmackDown. WWE has not announced any match for SmackDown for 13 December episode yet. But you can catch our preview in the below link.
Don't Stand Up to The King!
After the recap of Roman Reigns-Baron Corbin story from last week and the theme song, King Baron Corbin comes out on his caravan to the ring. Dolph Ziggler is already in the ring applauding Corbin. Corbin and Ziggler start joking about a smell that's making them sick, which might be all the dog food they dumped and smeared on Roman Reigns last week. Corbin wants to make this quick but he just wanted to come out and talk about the incredible 2019 he has had- WrestleMania 35 defeating Kurt Angle, winning the King of the Ring tournament, and so on.
Corbin says he's seen the nonsense about Reigns coming "unchained" to SmackDown tonight but he has every window and door in the arena covered if Reigns does decide to show up. Anyone who gets in the way of him and Ziggler will be forced to bow down. Ziggler asks fans to hail King Corbin but they boo louder. The New Day's music hits and they come out.
Big E and Kofi start cracking jokes on Ziggler and Corbin. Corbin pokes at Kofi for quickly losing the WWE Title to Brock Lesnar. Kofi says he still sees himself as a champion of the people. Then Kofi himself recounts his achievements from 2019, winning WWE title at WrestleMania and defending it for 6 months. They do some back and forth promo and things gets heated. Corbin says if Kofi wants to step up and be a leader like Reigns, then he will get humiliated like Reigns. Corbin shoves the mic at Kofi and makes his exit.
Back from the break and Graves announce King Corbin vs Kofi Kingston for tonight. We see Corbin and Dolph Ziggler entering their locker room where a security guard is knocked out and someone has destroyed the place.
Mandy Rose & Sonya Deville vs Alexa Bliss & Nikki Cross
We go to the ring and Mandy Rose waits with Sonya Deville. We see the replay from the last two weeks with Alexa Bliss returning to save Nikki Cross and then Rose vs Bliss last week with Bliss ripping off Bliss' eyelashes. Kayla Braxton is backstage talking to Cross and Bliss when Rose and Deville suddenly attack Bliss and Cross from behind at the Gorilla Position.
The brawl spills out to the stage where the referees try to break them up. They finally send both teams to the ring. The bell rings as Rose and Deville hit the ring. Deville gets sent to the floor by Alexa. Cross and Bliss hit a double team suplex on Rose. Rose takes a cheap shot to the eyes of Cross before a tag to Sonya. Deville levels Cross and drops Bliss off the apron with a forearm. Deville with a sliding knee for a 2 count on Cross.
Rose comes in and drops Cross with another running knee to the face for a 2 count. Deville tags back in and rocks Cross as Rose holds her. They double team her some more as the referee warns them. They go to double suplex Cross but Bliss pulls Rose out of the ring by her leg. Cross takes advantage and drops Deville with a neckbreaker for the pin to win.
Winners- Alexa Bliss and Nikki Cross