WWE RAW May 8, 2023 Results, Live Updates, Highlights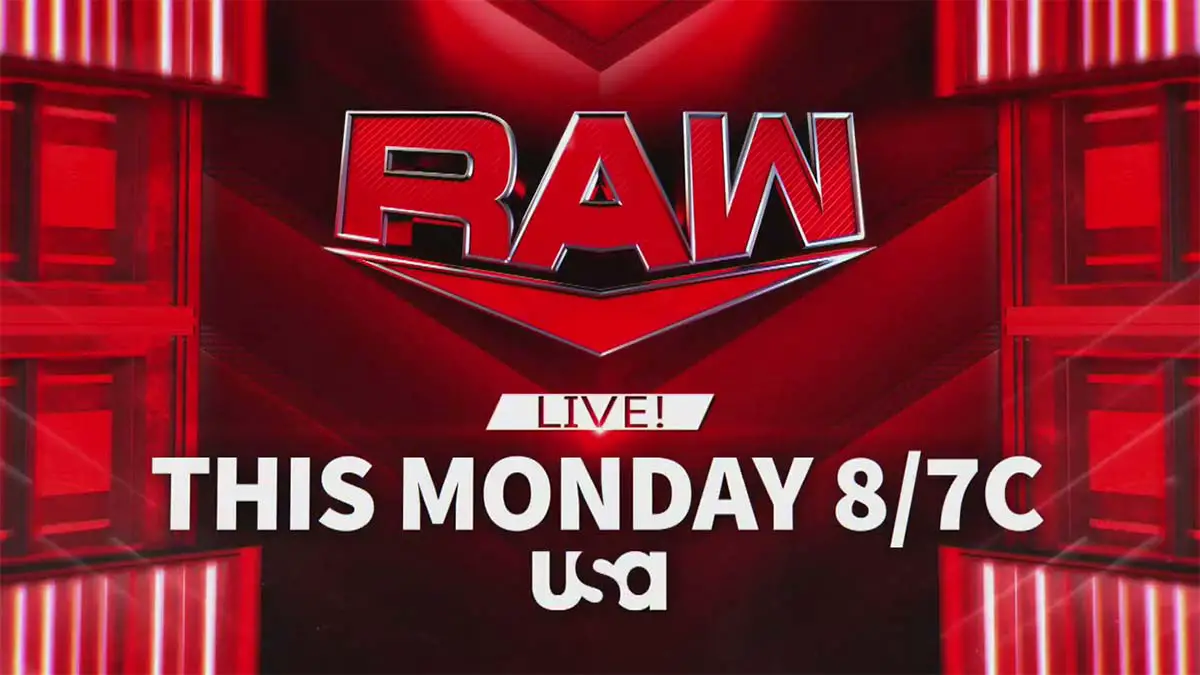 Welcome to the live results blog for WWE RAW May 8, 2023 episode, which aired from Vystar Veterans Memorial Arena in Jacksonville, FL.
The show dealt with the fallout from WWE Backlash 2023 event. RAW side of WWE World Heavyweight Championship tournament was set to take place. Seth Rollins, Finn Balor, Cody Rhodes, Damian Priest, The Miz and Shinsuke Nakamura were set to be part of this tournament.
These 6 stars clashed in two different triple-threat matches. The winner of those matches later headlined the show to earn a spot in the World Heavyweight Championship match at Night of Champions 2023 on May 27.
Draft 2023 came into effect with this episode and all the roster changes and NXT Call ups on the show. Catch up on all this with the results from WWE Monday Night RAW May 8, 2023 episode with live updates, highlights and winners with complete action.
RESULTS
Seth Rollins defeated Shinsuke Nakamura & Damian Priest in Triple Threat #1 in World Heavyweight Championship Tournament via pinfall.
Mustafa Ali defeated Otis in a singles match via pinfall.
Finn Balor defeated The Miz & Cody Rhodes in Triple Threat #2 in World Heavyweight Championship Tournament via pinfall.
Rhea Ripley defeated Dana Brooke in a singles match via pinfall.
Kevin Owens & Sami Zayn defeated Imperium(Ludwig Kaiser & Giovanni Vinci) in a tag team match via pinfall.
Zoey Stark defeated Nikki Cross in a singles match via pinfall.
Dominik Mysterio defeated Xavier Woods in a singles match via pinfall.
Seth Rollins defeated Finn Balor in Semifinal of World Heavyweight Championship Tournament via pinfall.
LIVE UPDATES
The show opens with a cold open announcing the participants for World Heavyweight Championship tournament.
Cody Opens RAW
Cody Rhodes is the first one to come out tonight. Cody asks Jacksonville crowd what they wanna talk about. He reminds us that this was his home during the pandemic and they made great memories together, and he intends to make more memories tonight. He starts to talk about his Backlash match. He discovered what Brock is made of because it was on his fist. He discovered that Brock Lesnar is not unbeatable.
Cody says Brock took his focus away from World title but now, he is back on his journey until he is announced as the new champion. "You deserve it" chants start. Seth Rollins comes out and stands across Cody at the stage with World title belt in between them. Rollins then moves into the ring. Rollins gets a spotlight on him in the ring as the crowd keeps singing his theme.
---
We get the recap of Bad Bunny vs Damian Priest match at Backlash. Damian Priest is interviewed at the Gorilla Position where he says his name will live forever in Puerto Rico despite his loss because it took all the Island to keep him down. He will take down Shinsuke Nakamura by himself and takedown Seth Rollins by himself.
Priest makes his way out. Nakamura makes his grand entrance to complete the line-up of the match.
Seth Rollins vs Shinsuke Nakamura vs Damian Priest – Triple Threat #1 in World Heavyweight Championship Tournament
Priest nails both opponents with forearms just after the bell. He sets them up in the opposite corners. He stomps on Nakamura before nailing elbows to Rollins. Nakamura hits back with sidekicks. Rollins hits a knee to send Priest to the floor. Priest is walking gingerly. Nakamura and Rollins lock up and quickly come to stalemate. Rollins hits kick. Nakamura hits back some quick kicks before a German suplex off the ropes. Nakamura gets to the floor where Priest tries to attack him but Nakamura gets him down on the apron. Nakamura hits a kick to the back of his neck to take us to a break.
Rollins and Priest are trading punches. Rollins gets the upper hand. Nakamura gets in and takes Rollins to the corner. Rollins hits back with punches before he hits a crossbody off the top on both opponents. He hits a suicide dive on Priest on the floor before doing the same to Nakamura on the other side. Priest blocks a dive with an elbow. Nakamura hits punches on Priest. Priest misses a corner splash and Nakamura sets him up on the top rope for kick. Nakamura hits a knee off the second rope to get a two-count.
Nakamura hits big blows to his back. Rollins comes in and rolls Nakamura for a two-count. He hits a forearm on Priest. Rollins comes off the ropes but Priest catches him and hits a flatline for a two-count. Priest and Nakamura hit each other with a kick at the same time. Rollins hits a superkick on Priest. Nakamura hits a spinning heel kick on Rollins to get everyone down. All 3 men trade shots on each other now. Priest hits knees to Rollins' midsection. Nakamura hits kick on Priest before Rollins's kick sends Priest down to the floor. Rollins hits a clothesline to drop Nakamura.
Rollins goes to the top but Priest hits a big shot to bring him down. Rollins counters with a superkick and then hit a stomp. Nakamura breaks the pin. Rollins tells Nakamura that he can't take this away from him. Both men scream at each other before they start to trade shots. Rollins hits a rolling elbow. Nakamura hits back with his elbow shots. He hits a reverse exploder. Priest comes in and hits a clothesline. Nakamura hits some quick kicks. Nakamura puts on a kneebar. Rollins hits a splash to break it. Rollins hits a pedigree on Nakamura to get the pinfall.
Winner – Seth Rollins
Imperium's Ludwig Kaiser and Giovanni Vinci are backstage announcing to everyone that Gunther will be on RAW next week. They see Kevin Owens and Sami Zayn and try to talk to them. Sami and KO say that they are talking something and they should be coming later. Vinci and Kaiser say they do not react well to disrespect, and inform them that their tag team championships might be in danger. Sami and KO talk if they are Gunther's henchmen like The Usos were to Roman. Sami says they are not like the Usos because they dealt with The Usos for months, but they will deal with Kaiser and Vinci in just 1 night. A tag team match is on.
Otis vs Mustafa Ali
Otis has Chad Gable and also Maxinne Dupri in his corner. Otis starts with some shots. Ali comes off the ropes a couple of times. Otis hits a shoulder tackle to stop him. Ali slips off a military press and hits a kick. Otis blocks a roll up and hits a clothesline. He hits a corner splash to set up Ali in the corner. Chad Gable and Maxinne come to the apron and give Otis different advices. The wasted time lets Ali recover. Otis misses a shoulder tackle and Ali hits a 450-splash to get the pinfall.
Winner – Mustafa Ali
Gable checks on Otis after the match while Maxinne is indifferent.
---
The Miz says he is the only workhorse in the tournament and he will be the inaugural champion.
Cody Rhodes vs Finn Balor vs The Miz – Triple Threat #2 in World Heavyweight Championship Tournament
A quick three-way start as they trade shots and moves on each other. Cody drops Miz with a shot before hitting a suplex on Balor to drop him Miz. Miz and Balor move to the floor and Cody hits a suicide dive to take us to a break.
Cody hits a missile dropkick on both opponents. Cody is selling an arm injury. He hits punches on both opponents before a forearm on Miz and a powerslam on Balor. He hits a double Cody cutter and once again sells a shoulder injury. Balor reverses the Crossrhodes but Cody drops down and hits an upkick. Cody hits a disaster kick to get a two-count. Balor blocks a powerbomb. Miz comes in and hits a double DDT to take advantage of in-fighting in between Cody and Balor.
Cody blocks the skull crushing finale and Balor hits him with a slingblade. Cody clotheslines Miz to the floor. Balor rolls him up for a two-count. Balor hits a slingblade next. Miz comes in and dumps Cody to the floor. Miz hits a DDT but Cody breaks the pin. Cody throws Miz to the floor and hits a Crossrhodes on Balor. Miz throws Cody to the floor but Cody comes back in quickly to break the pinfall.
Cody hits a trio of Crossrhodes on Miz. He goes for the pinfall but Brock Lesnar pulls him out of the ring and hits an F5 on the floor. Balor takes advantage by hitting Coupe de Grace on Miz to get the pinfall.
Winner – Finn Balor
Lesnar clears the announce table and hits Cody with another F5 to put him through the table. Lesnar takes the mic and asks Cody what he wants to talk about now. Lesnar says Cody lucked out at Backlash, and he now wants a fight at Night of Champions. He asks who is a coward now. Lesnar leaves as some crew members run in to check on Cody.
Rhea Ripley vs Dana Brooke
Rhea Ripley comes out with Dominik to huge boos. Dana Brooke gets an inset promo on his way to the ring. Brooke starts with quick punches. Rhea drops her with a headbutt. Rhea unloads on the mat with some punches before slamming Dana's face into the mat. Dominik cheers her from the floor. The crowd boos him. Brooke slips away and hit a chop lbock to the knee. Dana hits a bulldog next. She goes for a crossbody but Rhea catches her and slams her to the mat. Rhea hits a riptide but does not go for the pin. Instead, she puts Dana in a cloverleaf submission to get the win.
Winner – Rhea Ripley
Rhea hits another riptide after the match. She puts cloverleaf on Dana once again and does not let it go. Natalya's music hits and she walks out and stands face-to-face with Rhea. Dominik says something in Rhea's ear before they leave.
---
We get a video package for all the NXT call-ups during WWE Draft 2023. Zoey Stark is interviewed backstage and says she has complete confidence in her abilities to succeed on RAW. She looks at Nikki Cross who is staring down in blank. Zoey says it is due to weirdos like Nikki that she is confident of succeeding on RAW. She challenges Nikki for her first match on RAW tonight. Nikki just grunts.
Kevin Owens & Sami Zayn vs Imperium(Ludwig Kaiser & Giovanni Vinci)
Sami and Kaiser start the match. They lock up and Kaiser pushes Sami to the corner. He hits punches after the referee calls for a break. Kaiser puts on a side headlock. Sami hits an armdrag after Kaiser comes off the ropes. Sami puts on a headlock now. Vinci gets a blind tag and attacks Sami from behind. Vinci hits an uppercut before Sami fights back with a bulldog. He goes to the top but Kaiser distracts him. Sami jumps off the ropes but into a clothesline from Vinci. Kaiser tags in and keeps Sami under control. Imperium with some quick double-team action. Kaiser distracts the referee and Vinci takes cheap shots at Sami. Some more double-team attacks take us to a break.
Imperium still in control against Sami as we return. Sami throws Kaiser out of the ring as he charged at him. Vinci tries to stop Sami from the tag but Sami kicks him away. Sami kicks Kaiser as he returns and tags in Owens. Owens hits quick punches and stomps as he hypes up. He hits more punhces in the corner before a back body drop on Kaiser. An inverted atomic drop another back body drop before Owens hits chops and punches. He runs down Vinci with a right to send him off the apron.
Owens hits a clothesline to get a two-count. He hits a Swanton bomb but Vinci breaks the pin. Kaiser nails an uppercut before Vinci joins him for a high-low clothesline to get a two-count. Kaiser tags back and hits punches to Owens' ribs. He follows up with a clothesline and an enzuigiri. Owens tackles him down. Vinci gets the tag and knocks off Sami. Imperium goes for double team but Owens fights back and hits a stunner on Kaiser. He sets up Vinci in the corner with another stunner. Sami tags in to hit Helluva kick to get the pinfall.
Winners – Sami Zayn & Kevin Owens
Sonya Deville and Chelsea Green are getting signatures for all the injustices in the world. They get a signature from some staff member before Xia Li. They run into Johnny Gargano, Candice LeRae and Indi Hartwell. They says the signatures are for a petition for their rematch for Women's Tag Team Championship. Indi asks Dexter Lumis what he thinks about it. Lumis comes in and gives a thumbs down. Green and Deville tell them that they will regret it when they become champions.
---
We get a recap of The Bloodline's trios match at Backlash where Jey and Solo were having problems coming on the same page.
Nikki Cross vs Zoey Stark
Stark starts with a punch. Nikki unloads with quick shots. Stark hits a knee to midsection, sends her into the corner and stomps at her. Stark slams Nikki's face into the turnbuckle before a senton. She hits a clothesline next. Nikki fights back with punches to midsection and jawbreaker. Stark hits back with some shots but Nikki creates momemtum with a low dropkick and a corner splash. Stark counters a tornado DDT and nails a superkick. She hits C-360 to get the pinfall.
Winner – Zoey Stark
Rhea Ripley and Dominik are backstage and is asked if she is feeling extra pressure after being the #1 draft pick. Rhea replies there is no pressure when Xavier Woods and Akira Tozawa come in laughing in the background. Dominik calls for some respect for Mami. Dominik and Woods argue and Woods ends up challenging Dominik for a match tonight. Rhea says Dom Dom accepts.
---
We see Trish Stratus putting up missing posters for Becky Lynch.
---
Cody Rhodes is backstage in the medical room, icing his ribs. Sami Zayn and Kevin Owens are with him.
Becky is Missing?
Trish says Becky Lynch is missing and gives her condolences to fellow Irishman Kevin Patrick. Trish says she is sure Becky will be found soon by her efforts tonight via social media and other mediums. She says Becky will not returning to the show though and might be found in some dumpster in Iowa with her dumb daughter. Trish says nobody is taking away her spotlight. Becky's music hits and Trish acts surprised. She starts to laugh and says the crowd is even dumber than Becky who thought she was her friend.
Trish continues her promo and says her daughter has named her doll Becky. She starts to tell us the reason behind it but Becky's music hits once again. Trish says her promo is not finished and to cut off the music. Becky comes through the crowd and stands behind Trish. Trish turns around after realizing this and Becky nails her with a punch. Becky hits more shots and Trish runs out of the ring. Becky takes the mic and tells Trish that she is back to kick her a##.
Xavier Woods vs Dominik Mysterio
Woods gets Dominik to the mat with a side headlock. Dominik escapes with a headscissors counter. Rhea distracts Woods but Dominik can not take advantage. Dominik hits a kick to midsection next before hitting some punches. Woods hits a dropkick next. Woods nails some quick body shots before an uppercut. Dominik turns it around on the ropes and hits a dropkick to set up 619. Woods gets up and hits a dropkick to send Dominik on the ropes. Woods hits a hip attack on the ropes. Woods unloads in the corner before some distraction from Rhea allows Dominik to drops him on the apron. Woods' face crashes into the steel steps and he is down on the floor to take us to a break.
Woods tries to fight back as we return. Dominik escapes a suplex and hits hits a blow to the back. Dominik hits 3 amigos suplex to get a two-count. Woods fires back with punches. He hits a clothesline before punches in the corner and another clothesline. Dominik sends him to the apron. Woods hits a tackle to midsection before a tornado DDT to get a two-count. Woods goes for a body slam but Dominik slips out. Dominik hits an European uppercut to drop Woods.
Dominik gets to the apron and Woods trips him. Woods some shots going to set up Dominik on the top rope. Woods hits a dropkick on the ropes. Woods goes to the top again but Dominik gets away from his elbow drop. Dominik rolls up Woods and holds the trunks to get the pinfall.
Winner – Dominik Mysterio
We get a promo from Jinder Mahal for Indus Sher duo Sanga and Veer.
---
The Miz is backstage as Shinsuke Nakamura is sitting sadly. Miz tells him that he asked to have each other's back but Nakamura did not listen to him and they lost. Nakamura says but Miz lost too. Miz continues to rant for a while. Nakamura teases coming to the same page and but then says next week they should go one on one against each other.
---
After the break, we see Sonya Deville and Chelsea Green as they look for a couple of more signatures. WWE Women's Tag Team Champions Liv Morgan and Raquel Rodriguez come in and say they only needed to ask for a rematch if they wanted one. They both sign their petition and say they will see them once they take care of Damage CTRL this week on SmackDown. Chelsea and Sonya laugh at them say they are doing this to face Damage CTRL after they beat Liva and Raquel.
---
Cody says obviously he does not feel good as the tournament was respectfully his to win. Cody says he does not have to say anything. Cody says Brock Lesnar has attacked him the second time without any reason. Cody says the only reason he thinks of is that Brock can feel his grip lossening over the main event seen. Cody says if Brock wants a fight, he can have it.
Seth Rollins vs Finn Balor – Semifinal of World Heavyweight Championship Tournament
They lock up after a staredown. Rollins takes Balor down to the mat. Balor gets an arm wringer on but Rollins counters quickly. Balor gets to the ropes to break. Rollins nails a couple of elbows before Balor fights back at the ropes. A clothesline sends Rollins to the floor. Rollins ducks a slingblade and hits a slingblade himself on the floor. Balor catches him on the ropes with a knee and a few kicks. Balor hits a powerbomb onto the barricade(the same move that injured Balor at Summerslam 2016 in the inaugural Universal Championship final). Balor asks how does he like it. We cut to a break.
Balor is in control as we return. Rollins hits some punches and slaps. He is selling an injury to his left arm and shoulder. He hits more shots and a thrust kick before a corner splash and a backbreaker. Rollins comes off the top but Balor counters with a roll up for a two-count and quickly into a fujiwara armbar on the injured arm. Rollins fights off it after a while. Balor brings him down with a slingblade. Balor hits a superkick to cut off shotgun dropkick.
Balor hits a punch to midsection when they get on their feets. Rollins nails him back with his shots and kicks Balor to the floor. They take turns to slam each other's faces into the apron. Rollins nails a rolling elbow as they return to the ring. Balor hits a knife edge chop. Rollins hits an enzuigiri and Balor hits back with a Pele kick. Both men are down. They charge at each other and Balor is able to trip Rollins and hits a double stomp. Balor gets to the top rope. Rollins hits a superplex but Balor counters Falcon arrow with an inverted DDT for a two-count.
Balor stomps at Rollins' face in the corner a few times. He hits a dropkick to Rollins's back when he gets up and then hits a shotgun dropkick. Balor goes to the top but Rollins moves away from Coupe de Grace. Rollins goes for a pedigree but his back gives up and has to hit pedigree with just one arm pinned. Balor kicks out of the pin. Rollins gets up now and gets ready for the stomp. Balor avoids it and goes to roll up Rollins. Rollins gets up quickly and hits a stomp to the front of Balor's face. He hits his regular stomp to follow it up and gets the pinfall.
Winner – Seth Rollins
Rollins celebrates as he gets to the title belt set up on the stage to close the show.