WWE RAW Live Results & Updates- 23 December 2019
Welcome to ITN's Live Results and Updates Blog for the WWE Monday Night RAW episode of 23 December 2019 (12/23/2019).
Date- 23 December 2019
Location- Wells Fargo Arena, Des Moines, IA, US
Time- 8 PM EST(17 December 2019 1 AM GMT/6:30 AM IST)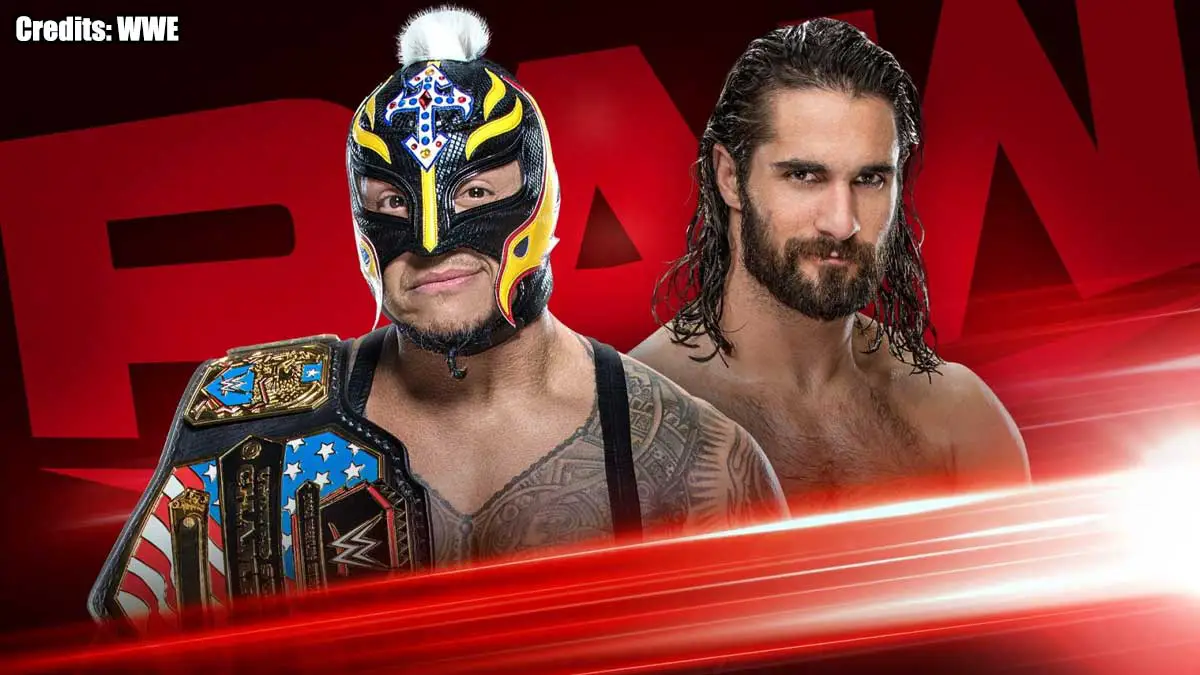 This episode of WWE Monday Night RAW is already taped in advance after last week's RAW tapings. The spoilers are available here.
Kevin Owens makes his way to the ring. We get the highlight of his feud with Seth Rollins as he hits the ring. Owens says he has a lot on his mind and has to say about a lot of people. Mojo Rawley cuts him off and asks KO why he stunned him. They go back and forth arguing for a bit. Rawley takes shots at KO and tells him that this is not going to be a Merry Christmas for him.
Kevin Owens vs Mojo Rawley
Owens hits a few punches and forces Rawley out of the ring. He hits a cannonball from the apron before slamming Rawley into the barricade. KO brings out a few chairs and a table to the ring. Rawley returns to the ring while KO was setting up the table and slams a chair on his back. Rawley charges to the corner but Owens uses the back elbow to halt him. Rawley, however, scoops him up and drops him onto the chairs. He sets up 4 chairs in the middle of the ring and goes to superplex KO.
KO fights him out at the top but Rawley manages to slam him onto the chair anyway. KO is thrown into the corner where he comes back with a superkick. He hits a senton from the top before setting up another table. Rawley gets him in the fireman's carry position once again. But KO dodges the move and hits a stunner. He follows it up with a pop-up powerbomb through the table to get the pin.
Winner- Kevin Owens
After the match, KO calls out Seth Rollins and AOP to fight him. He agrees that calling all three of them may be a bad decision but the bad decisions are part of his charm. Rollins and AOP are watching from backstage. Rollins has some fierce expressions and all three of them start walking towards somewhere.
After the break, Rollins and AOP make their way to the ramp. Rollins enters the ring alone and says something to KO. He puts his hand forward for the handshake but KO superkicks him. Akam and Rezar hit the ring immediately to attack Owens. They unload on KO for some time. Rollins also joins them. KO tries to fight back but to no avail. Rollins and AOP leave after beating up Owens for a bit.
Samoa Joe, on commentary, tells us that people are not taking Rollins and AOP seriously. They are just considering them as bad men, but himself being the bad man, he can they are not bad. They are thugs. And to deal with them, one needs to strike first.
WWE 24/7 Champion R-Truth is on the New York Streets. He grabs a man, likely Japanese, and tells him that he is invited to light up "Dwayne the Rock Johnson" Christman Tree. The invitation card he is holding is in Japanese. The guy points out it's actually the Christmas Tree at the Rockefeller Center and it is already lit-up. Someone runs in from the back with a referee and rolls up R-Truth to get the pin. It's Akira Tozawa and he is the new 24/7 Champion.