80 selected in WWE's India Tryouts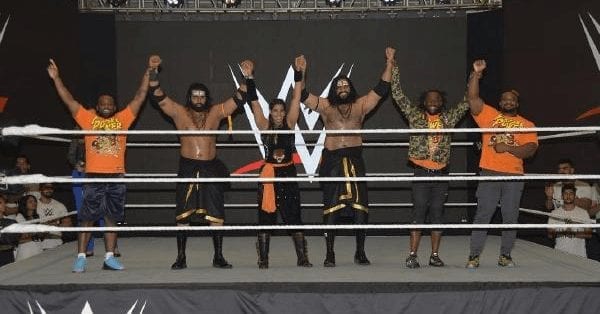 After one month long process, WWE has shortlisted 80 athletes from India at the Mumbai tryout event from 3 to 5 March. The selected athletes come from different backgrounds from the sports of Kabbadi, Amateur Wrestling, Boxing, Basketball, Cricket, Body Building, Combat Sports among others.

After receiving a huge number of applicants on their online portal, WWE decided to hold the initial phase of tryouts in various cities. WWE coaches and officials along with WWE SVP Talent and Development Canyon Ceman and current NXT members Kavita Devi Singh held tryouts throughout the month of February in different cities of India namely Chandigarh, Delhi, Rohtak among others. The final round of initial phase of tryouts was held in Mumbai from 3 to 5 March where 80 athletes, 60 men and 20 women were selected for further evaluation. Former WWE Tag Team champions the New Day also attended the tryouts for cheering the contestants along with current performance center recruits Rinku Singh, Saurav Gurjar and Jinny Sadhu. It is expected that around 10 athletes will be recruited for the developmental contract to work in the WWE Performance Center in the United States.
WWE has been trying to increase their fan base in India for quite some time now but they see a lack of Indian Wrestlers in their roster as a major issue for not being able to get more traction in the market. WWE has maintained that they are looking to open more Performance Centers outside of US, in line with the UK Performance Center and India remains a top destination for next NXT brand if they get a significant amount of athletes from the country. Most prominent Indian name in the history of WWE is the Great Khali who was also the first Indian Wrestler to feature in WWE main roster. Khali also became the World Heavyweight Champions in WWE in 2006.
WWE also gave a championship run to Jinder Mahal who hails from Canada but is of Indian descent in order to gain more fans from India. Mahal's valets, the Singh Brother are also Canadian of Indian descent. WWE has also held various promotional trips in India from WWE superstars in recent years. In their current trips to India, the New Day members also appeared on a TV Kids reality show along with appearances on various other places.
In recent years, WWE has recruited other Indian names like Kavita Devi Singh, Rinku Singh, Saurav Gurjar and Jinny Sadhu for their US performance center. Kavita has gone on to feature in the Mae Youngs Classics tournament while being a regular for NXT live events. Rinku Singh and Saurav Gurjar have formed a tag team and have appeared for NXT live events in the last few months. The athletes to be selected from India tryouts will also go to train in WWE's US Performance Center.