Rumor: Undertaker signs new WWE contract; Restrict Non-WWE Events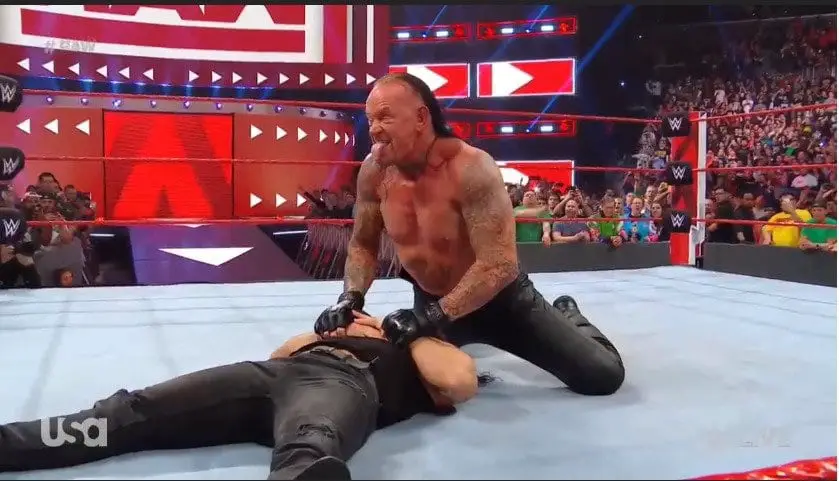 Dave Meltzer on Wrestling Observer Radio reported that the Undertaker has signed a new contract with WWE which will restrict him to make appearances outside of WWE.
Earlier in the year, the Undertaker changed his profile description by removing WWE references and added his agent's contact details regarding his bookings for the events. He is set to do UK Tour later this month while he will also appear at the Starcast II event on 24th May. But after the new contract, Taker won't be able to do more non-WWE appearances.
"Whatever it was you know Undertaker he's got some new thing where he can't be… you know. He's gonna fulfill his commitments, but I don't think he's gonna do new ones because that's the new deal he signed with WWE because WWE doesn't want him doing it anymore."

Dave Meltzer on Wrestling Observer Radio, regarding the Undertaker's new WWE Contract
According to Meltzer, WWE also wanted for him not to go ahead with his scheduled appearances but Taker wanted to keep doing more. So the comprise was made in the contract that Taker could continue with the events but he will not be able to do Q&As, he will have to make do with only signing and photos.
For WWE, Undertaker is next expected to work their Saudi Arabia Event where he is expected to face Elias.
Update: The Undertaker's Q&A session at the Inside the Ropes Event in the UK is now removed. Mick Foley will instead take that session to discuss his rivalry with the Undertaker.