Undertaker Chokeslams Sami Zayn on Return to MSG
The Undertaker choke slammed Sami Zayn in the middle of the ring upon his return to Madison Square Garden.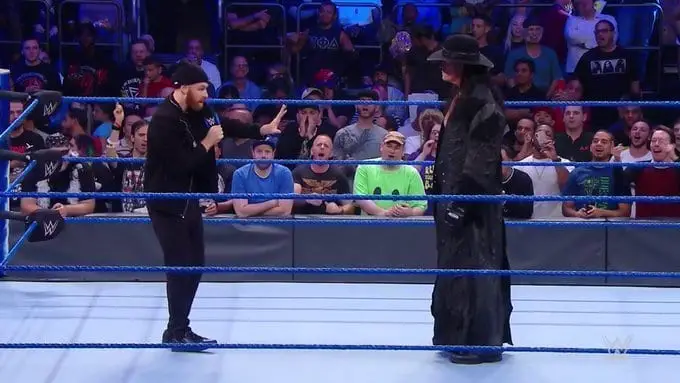 This week, WWE returned to Madison Square Garden for TV tapings after 10 years. This brought the Undertaker to the World's Most Famous Arena. During his promo, Taker acknowledged that there might not be many nights left for him to come out to perform, and he did not want to miss this opportunity to be at MSG for one last time.
He was soon interrupted by Sami Zayn who started another one of his rants where he complained that it should be someone like him and not Undertaker to open SmackDown these days. Zayn talked about how he is the future of WWE, and how Taker should pass him the torch. Taker answered to that disrespect with a chokeslam on Sami in the middle of the ring.
Monday Night RAW saw Stone Cold Steve Austin as the special feature for the Universal Championship contract signing. Austin also went on to hit AJ Styles with the stunner as the OC tried to boss around.