Undertaker interrupts Elias on RAW 8 April 2019 Episode
Last week at a Radio Show, Elias said that a rivalry with John Cena or the Undertaker would help him in WWE. It's not even a week since then, and he has been interrupted by both of them in two nights now.
At WrestleMania, as Elias was about to start performing, John Cena in his Dr. of thugonomics avatar interrupted him. Cena rapped the insult out of him and then took him out with his signature move FU. At RAW last night, Elias was seemingly angry on Cena and tried to prove that he can rap better than him.
As he was ending the rap, Elias said that the next person interrupting him would be a dead man. Just then, the lights went off and the gong hit. The Undertaker made his grand entrance as the crowd cheers got louder. Taker reached the ring and had a staredown with Elias.
Elias started to leave the ring but then came back to stand face to face with Taker. As he tried to attack Taker, he ran into a big boot. Taker followed it up with the Chokeslam and the Tombstone Piledriver. Taker made the cover and the crowd counted to three.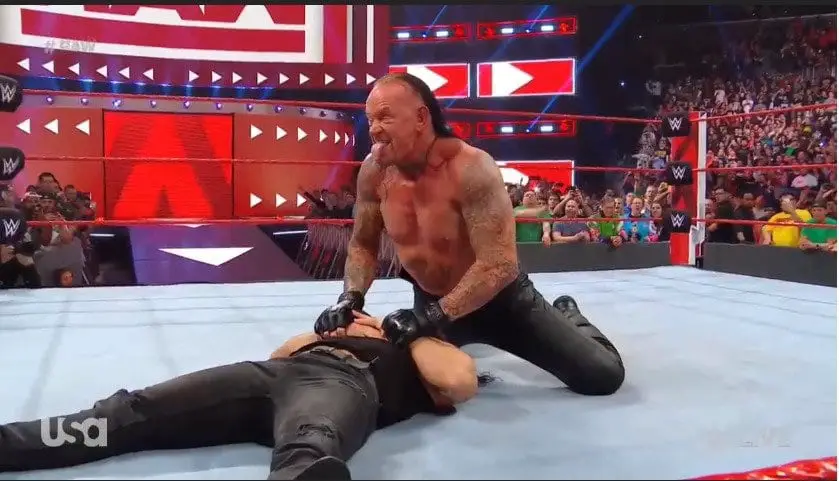 We are not sure about how will these segments affect Elias' stocks, but the fans have got some nostalgic memories for two nights in a row.